FLOWERY BRANCH, Ga. – Falcons coach Dan Quinn discussed a number of topics on Wednesday as his team prepares to face the New York Jets on Sunday. Among them was the re-signing of linebacker Sean Weatherspoon, the running game and getting more opportunities on offense.
Quinn also noted that no one is panicking within the building despite heading into Week 8 with a 3-3 record. "The term we have around here is 'the bear not loose.' And the reason we say that is because ... we do have a talented a group, who are tougher than hell and want to battle and get it right and stand for the right things. And that is my job – to get it out of them. And that's the part of coaching I love."
When asked about Weatherspoon, a player the Falcons used the 19th pick on during the 2010 NFL Draft, Quinn said the linebacker's workout prior to signing "went terrifically – he really had explosion and burst and that's what I was wanting to see."
Weatherspoon's first tour with the Falcons lasted five seasons, including 2014 when he missed the entire year with a ruptured Achilles tendon. In 2015, he signed a one-year deal with the Arizona Cardinals, but eventually returned to the Falcons in 2016. He was placed on IR last year with he tore his Achilles in Week 4 against the Carolina Panthers.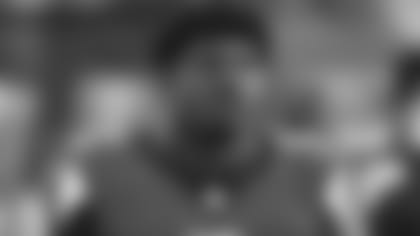 "When you have lower-leg injuries, is the burst and explosion going to come back like you want? In this case when we had spoken, we thought that him having some extended time for the rehab was good," Quinn said. "It's been over a year since he had his injury. He was hopeful to make it back for training camp, and then when he wasn't signed there he thought that extra month and a half or two months was important for him."
Quinn said he isn't sure how long it will take to get Weatherspoon in "game shape" but that the process would begin immediately. Like last year, Weatherspoon will play the two inside spots – both MIKE and WILL – at linebacker, according to Quinn. "I want to see him practice and play. … How long that's going to take? I don't know. It's going to take more than a day or two to get ready. But he's chomping at the bit and ready to go."
Quinn said he was impressed with fit Weatherspoon was and noted that he's a "leader, brings energy and juice, and is a good tackler."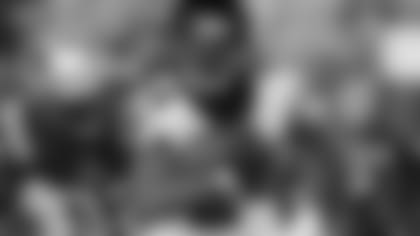 Getting more opportunities running the ball
Quinn has said repeatedly that it's important to get the running game going – and has noted that so much of the Falcons offense is predicated on the run, especially the "explosive, down-the-field plays."
When asked about how often he'd like to see the Falcons run the ball during a game on average, Quinn said he'd like to see it "in the high twenties – that's a number that would put you up in the top portion in terms of carries."
"When you're in the high twenties, that's a good day of taking your shots at running it," Quinn said.
In the 23-7 loss to the Patriots, the Falcons ran the ball 22 times for a 120 yards total. Devonta Freeman was the team's leading rusher with 12 carries for 72 yards. During the 2017 loss to the Dolphins, the Falcons ran 19 running plays for exactly 100 yards total. Freeman had just nine carries for 68 yards – and a long of 44 yards.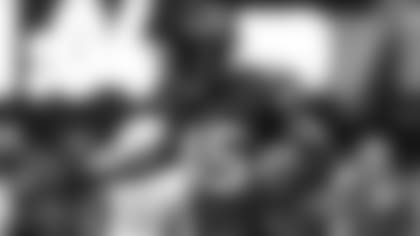 More turnovers spell more opportunities
One of the other areas Quinn said he'd like to see the Falcons improve in was getting more stops on defense. That, in turn, would give the offense more opportunities – to run more.
"Same thing, really with the turnover margin," Quinn said. "We're a little surprised that we have as few as we do. We've had three interceptions called back on penalties which is certainly disappointing. The play was called and that's three more drives for the offense that we're not playing.
Quinn said those are areas that the Falcons are adding to their practice sessions.
"When you don't do as well as you want, the solution for that is you go to work at it," Quinn said.