FLOWERY BRANCH, Ga. -- Following each Falcons game, head coach Dan Quinn will sit down with AtlantaFalcons.com writer Kelsey Conway and break down a play from the previous game.
This week, Quinn broke down wide receiver Marvin Hall's 40-yard touchdown play. Not only did this play result in the Falcons' first score of the game, it was a play the team ran in practice the Friday before.
Hall and quarterback Matt Ryan were able to nail down their timing so when the time came to run this play during the game, the execution was flawless.
On first-and-10 from the Dolphins' 40-yard line, Ryan faked the handoff to Devonta Freeman. Hall – who was promoted from the practice squad on Saturday – took off down field with his blazing speed, and Ryan let it rip. Hall tracked the ball the whole way and found himself in the end zone for an Atlanta score.
In addition to Ryan and Freeman selling the play-action, Quinn cites the fact that Hall was able get past Miami's safeties as another reason the play worked.
Dan Quinn: On this one in particular, the play-action run game is what starts the whole thing off. We are selling not only the run game to Free, we faked the reverse. You are always looking for a time you can get a receiver past a safety. When you have those opportunities, you have to have the run game and the play-action to go with it.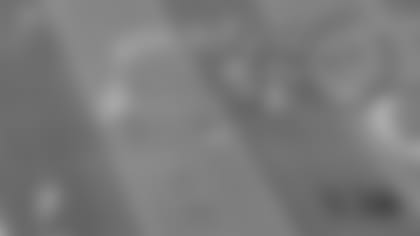 Hall's speed presents the ultimate challenge as one of the other options on this play is Austin Hooper. If the safety turns and goes with Hall and they double him, Hooper is open on an underneath route. Miami's safety doesn't go deep with Hall, and the Falcons make them pay for it.
Quinn: It was a chance to say we have a number of guys who can take the top off the defense. Gab is one, Julio is one, Marvin is one. Sometimes you do it to create routes underneath. If you don't run that fast, all [the] space with Hoop, you can't do out breaking routes. If you are just clearing and you never throw them, they aren't going to honor it. So you have to say, there's going to be times where we are going to take that shot to go. We make them defend the whole field.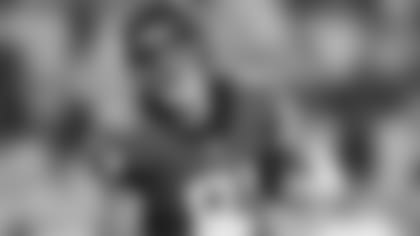 Quinn: We got the look we wanted, we called it, we ran it and let it rip.