Editor's note: Following each Falcons game, Falcons coach Dan Quinn will break down a play from the game in which he feels was a key play in the game.
This week, Dan Quinn broke down Grady Jarrett and Dontari Poe's sack on Jets' quarterback Josh McCown at the beginning of the fourth quarter.
On third-and-9, McCown dropped back and the Falcons rushed four. Adrian Clayborn and Vic Beasley lined up on the right and left side with Jarrett and Poe inside. Both Jarrett and Poe were credited with the sack that forced New York to attempt a field goal, which they ended up missing.
Dan Quinn: "In this particular defense, the four rush guys I thought really worked in concert together. The best way to rush a quarterback is with all four guys working together, sometimes one guy can be too high, one guy can be too low and it allows the quarterback to step up. On this particular example, you see Vic – who is one of the very best at really jumping off the ball – and by allowing the tackle to start bailing, he powers him back inside. Same exact thing happens on the opposite side with Adrian Clayborn. Those two really took the C gap and squeezed it inside."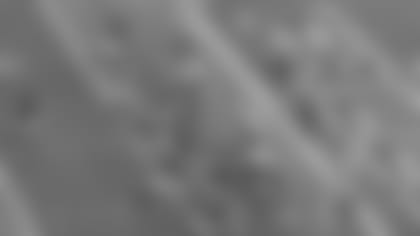 Above: Jarrett and Poe lined up on the inside. The two will ultimately switch positions, with Jarrett coming off Poe's back to get to McCown.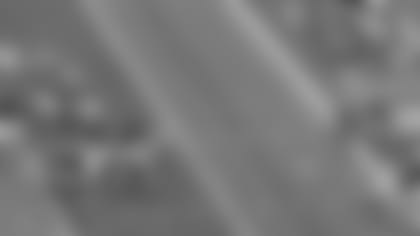 Above: Jarrett beginning his stunt behind Poe, coming tightly off his side to the open gap to get to McCown.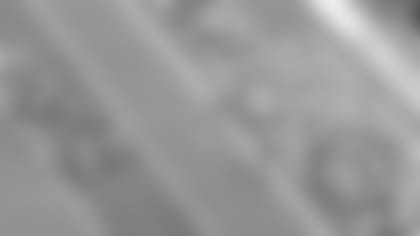 Above: Jarett beats his block, comes full speed with an open lane to sack McCown.
Quinn: "How do you know when your defense is working in concert together? It's when there's not good options for the pass when the rush is started to get affected, I thought this was one of the best examples of rush and cover working together. They are playing a zone on this play, the guys are matching up with the players in their zone, the real throw would have been all the way outside the numbers on the opposite side of the hash, which would have been a tough throw at this time."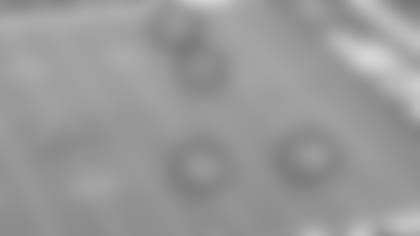 Above: Atlanta's cover unit matched up tightly on their player, not allowing McCown to get a short pass to an open receiver quickly.
Quinn: "This is something that starts with communication and something we've emphasized that we think we can do better. I'm hopeful that's more along the lines of what our defensive line can look like."