Similar to most NFL coaches, Falcons head coach Dan Quinn played the game of football before getting involved in the coaching world.
Quinn was a four-year starter and key member of the defensive line at Salisbury University, a NCAA Division III school on the Eastern Shore of Maryland.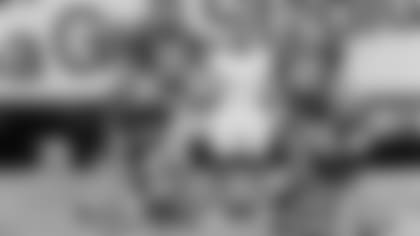 * Picture courtesy of Salisbury University of Athletics
Atlanta's coach missed his sophomore season due to an injury, but finished his career with the Sea Gulls recording 135 tackles and even returned an interception for a touchdown.
His collegiate success is cemented in the Salisbury Athletic Hall of Fame, as he was inducted in 2005.
Not only was Quinn a talented football player, he was even more successful as a track athlete. Until 2012, he owned the record for the hammer throw (168 feet, 0.8 inches), earning him a spot on the 1994 All-Mason-Dixon track and field team.