Welcome to AtlantaFalcons.com managing editor Jay Adams' blog-style posts where Jay jaws about the Falcons. JAWS, of course, stands for Jay Adams Writes Stuff, which means all the Falcons news and information that slips through the cracks — and some that doesn't — can be found right here in these posts
For this week's Worldle, I wanted to see some so-called NFL Draft big boards. The two I found to be most interesting were those of Scout.com and ESPN's Mel Kiper. From the big boards, I wanted to see what positions the two found to be the deepest at the top of the Draft.
So I took the positions from each board, plugged them into Wordle and voila (Click on the image to see a larger version):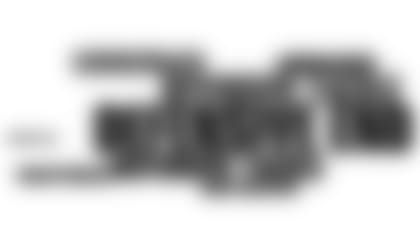 ](/assets/images/imported/mediacontent//flagship/lib/2011/03/wordle330.jpg)
For anyone who has been following draft coverage anywhere at all, it's probably no surprise that defensive end is the deepest position among big boards right now. Any talk outside of Cam Newton has revolved around how talented the defensive end class is this year. The prevailing thought amongst experts is that the Falcons are in the market for one of them, so the fact that the class is so deep among the top 25 of these two big boards is certainly good news.
Behind the defensive tackle class, you can see from today's Wordle that offensive tackle and defensive tackle are also two positions of particular depth in the first round. While it'd be tough to argue that the Falcons would be looking too hard at defensive tackles in the first round, they certainly could be eying up some of the offensive tackles available.
If you look through some of the mock drafts, you'll likely see that there are some quality offensive tackles expected to still be available when the Falcons pick at No. 27 — including Wisconsin's Gabe Carimi (pictured above) and Colorado's Nate Solder.
Your turn. Tell us what you think by voting below.