ATLANTA –Following each Falcons game, head coach Dan Quinn will break down a play from the game in which he feels was a key play in the game.
This week, Quinn selected the fourth-and-goal stand where defensive end Brooks Reed's walk-off sack sealed the game for the Falcons.
While Reed's sack has garnered a significant amount of attention, Quinn explains all of what went into Reed being able to take down Mike Glennon that you might not have noticed.
Here's Quinn's breakdown:
Play: Fourth-and-goal on the Falcons 5-yard line
Time: Fourth quarter, 8 seconds left in regulation 
"On that particular play, it was man-to-man coverage. [Mike Glennon] had to wait an extra count on that play because of the really good man-to-man coverage."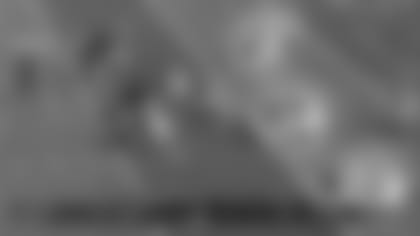 As you can see illustrated in the picture above, Robert Alford (left), Keanu Neal (middle) and De'Vondre Campbell (right) allow no openings for Glennon because of the tight coverage they are playing.
This lockdown defense from Alford, Neal and Campbell forces Glennon to not be able to get the ball out to his No. 1 option as quickly as he would like.
And that's where defensive ends Derrick Shelby and Reed come into play.
"He wanted to go extend the play, and that's when the strain from [Derrick] Shelby and Brooks [Reed] came through," Quinn said. "We call it a high low, one guy went low, that was Shelby, and Brooks stayed up high. And I thought just the finish as a pass-rusher was really good."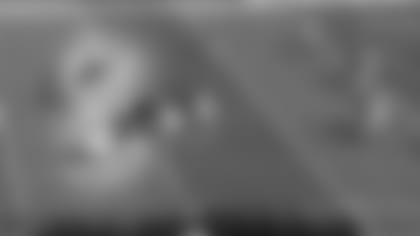 Shelby, No. 90, took the underneath approach, while Reed, No. 50, goes high, creating pressure on both sides of Glennon.
After surveying the field, Glennon is unable to get the ball out before Reed gets around Chicago's right tackle, Bobby Massie, and sacks him.
Ball game. Falcons win 23-17.