Given the current state of affairs around the world and the uncertainty about when things will return to normal, the NFL recently announced it would be cancelling its International Series for the 2020 season.
The Falcons were set to host a game in London at Tottenham Hotspur Stadium this upcoming season, so the cancellation of the series means that home game will now instead be played in Mercedes-Benz Stadium. For Falcons coach Dan Quinn, that extra game in Atlanta means his team can stay in its normal routine and his players can remain at home with family.
He'll just have to reschedule his teatime with Her Majesty.
"The home game is a big thing," Quinn said. "We'll have tea with the queen another time, I'm sure. For us to have another chance to be at home, here with the guys, that's big man. There's nothing like that connection with the city and the team."
Atlanta last played in London in 2014, when it hosted the Detroit Lions and lost 22-21 in heartbreaking fashion. The Falcons were the home team in that game as well. The 2014 season was the final one for Mike Smith as Falcons head coach, and he was replaced by Quinn in 2015.
Now entering his sixth season with Atlanta, Quinn is doing everything he can to get the Falcons back to the postseason for the first time since 2017. The league has been increasing its international footprint in recent seasons, and the Falcons were among the next teams to be featured on the global stage. Making another playoff run will likely be easier for Quinn and his team without the overseas trip, however.
"I recognize from the NFL to the bigger picture, all of us have a responsibility when we can, to showcase the game to grow it," Quinn said. "There's nothing that takes the place of the home games. They're my favorite, so I enjoy that."
The Falcons are set to kick off a season at Mercedes-Benz Stadium for the very first time, and their opponent for Week 1 is the Seattle Seahawks.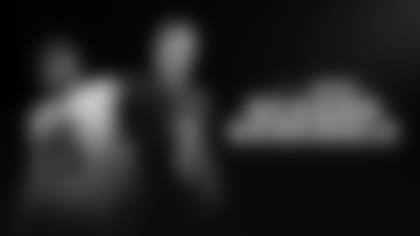 2020 Falcons Schedule
Click below to view the full schedule and learn more about ticket options for the 2020 season.