Editor's note: Following each Falcons game, head coach Dan Quinn will break down a key play from the previous game.
This week, Falcons coach Dan Quinn selected two defensive plays that held off Tampa Bay from tying the game with more than seven minutes on the clock.
After a fumble by Falcons running back Terron Ward in the red zone, Atlanta's defense came back on the field. From inside the Falcons' 30-yard line, the Falcons made two key stops on third and fourth down, ultimately leaving the Bucs without points on the drive.
On third-and-2 and without cornerbacks Desmond Trufant and Brian Poole in the game, free safety Ricardo Allen was in at cornerback.
In the image below, note where Allen is located on this play prior to the snap. If he had lined up at his normal position, Allen would be playing further back.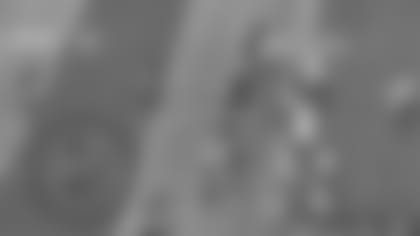 Dan Quinn: "This is a significant third-and-2. In this instance they are play 11 personnel – one back, one tight end, three receivers. They were putting us into a formation to find out what coverage we were trying to play. This is a man-to-man coverage. This is a play that [Ricardo] had zero snaps at. He's usually back where [Damontae] Kazee is at safety. For him to execute this, it really speaks to his football smarts."
Below: Allen tracks down Buccaneers wide receiver Adam Humphries.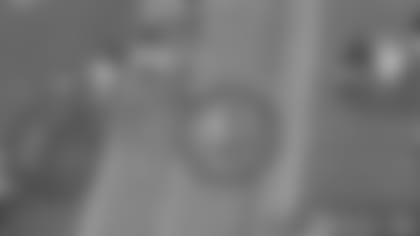 Not only did Allen tackle Humphrey to the ground, he drove him back the opposite way – exactly the way Quinn wants to see his players tackle. They call it "drive for five" on contact. A "textbook tackle" according to Quinn.
Quinn: "The most impressive part about this one is the tackle after the catch. That's as good of tackle as you could have."
On fourth-and-1, the Bucs lined up with one running back and three tight ends, typically a running formation for them, according to Quinn. Fitzpatrick dropped back instead and attempted to find tight end Cameron Brate. Keanu Neal was locked on Brate and played his coverage perfectly, knocking the ball out of Brate's hands, forcing the incompletion.
Below: Neal in coverage against Brate.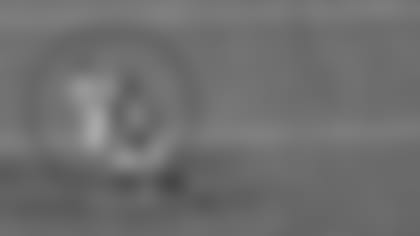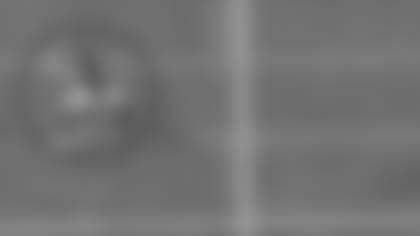 Quinn said Neal's play is using the exact technique they teach calling it "winning the top shoulder." Had Falcons defensive tackle Dontari Poe not gotten pressure on Fiztpatrick, he would have had a clean pocket and more time to throw.
Quinn: "The part you don't see on this is the aggressiveness of Poe. It's a stunt inside. Just an excellent strike zone hit. We know we've been fouled on some plays this year where we've hit the quarterback in the wrong spot so I thought yesterday was full of clear examples of good strike zone hits."
Atlanta's offense took over and drove down the field, ending the drive with a Tevin Coleman touchdown run, his second of the game. Putting the game out of reach.