FLOWERY BRANCH, Ga. -- Following each Falcons game, head coach Dan Quinn will break down a play from the previous game.
This week, Quinn broke down De'Vondre Campbell's sack and forced fumble in the first quarter of Sunday's game. The game was scoreless with 9:35 on the clock in the first quarter, and on first-and-10, and Campbell lined up on the right end and was unblocked.
Campbell came flying off the edge, sacked Tom Brady and knocked the ball out. Brady ultimately fell on the ball, but it ended up being a loss of 7 yards for the Patriots.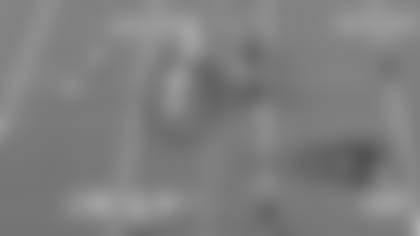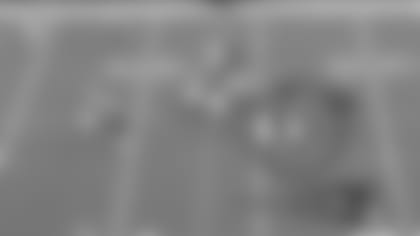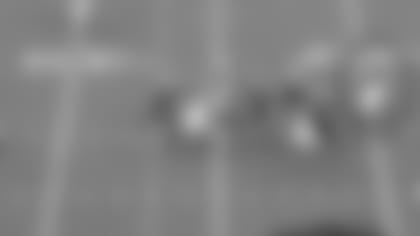 This offseason, Quinn decided he wanted to start featuring Campbell as a pass-rusher. Campbell primarily played weakside linebacker in his rookie season and was moved to strongside linebacker in hopes to get him more involved in rush.
Dan Quinn: "Over the summer is when I really felt the biggest difference for De'Vondre as a pass rusher. You can see the first step quickness that he has."
Quinn's entire defense is focused on creating turnovers, and sacks give his unit the chance to do so.
Quinn: 'The biggest example of pass rushers who can affect the game is when you can force a fumble. On this one, it came out and it just so happened that it bounced right back to him on the way down. But those are the chances you get. It's important that hit has to happen where a fumble takes place. Those create negative plays so it went to second-and-16 and the forced fumble a big part of it."
Between Campbell's presence in coverage and now his pass-rushing ability, the Falcons' defense has another versatile weapon.
Quinn: "It's another thing that he does. He can cover tight ends, now that fact that he has a rusher, both him and Vic can cover and have speed to rush, they are good tandem to use in lots of ways."