Reuter's Four-Round Mock Draft for Falcons
Chad Reuter of NFL.com recently put together an early four-round mock draft, in which he lists who he believes the Falcons will take with their first four picks.
The talk of the Senior Bowl was the depth and talent on the defensive side of the ball, so it comes as no surprise that Reuter has Atlanta taking three defensive players in the first four rounds.
Both Reuter and ESPN's Mel Kiper, Jr. have the Falcons taking Dodd with their first-round pick. If Dodd were to be picked, it would give Atlanta four Clemson Tigers on their current roster.
Looking Back on Jones' National Signing Day Experience in 2008
With National Signing Day taking place today, let's take a stroll down memory lane.
Rivals.com listed Julio Jones, an Alabama native, as the No. 1 wide receiver in the nation. Jones committed to the University of Alabama live on ESPNU on Feb. 6, 2008.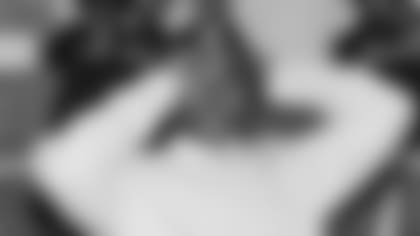 Catch QB Ryan on NFL Now Wednesday Afternoon
Want a chance to chat with your quarterback, Falcons fans?
During 3-6 p.m., QB Matt Ryan will be on NFL Now answering questions.
To ask a question, tweet #AskSBNow.
Happy #NationalSigningDay
Dan Quinn reflects on his first year as head coach