I had a crazy thought. And I'm sure I'll hear about it from many of you after writing this, but after everything that's happened with these Falcons this season, who would have thought that they still have a chance to notch double-digit wins by season's end?
Again, it's a crazy thought. But it's true.
Will it actually happen? Probably not, but I learned a long time ago to never say never when it comes to anything happening in the NFL.
As for now, the Falcons are merely trying to resuscitate their season. Atlanta heads into Sunday's game against the Denver Broncos with a 2-6 mark and is trying to post back-to-back wins for the first time in 2020. Since interim coach Raheem Morris took over on Oct. 12, Atlanta is 2-1.
The Broncos, meanwhile, are heading into Mercedes-Benz Stadium with hopes are reviving their season as well. A win over the Falcons on Sunday would improve Denver's record to 4-4 and keep its slim playoff hopes alive.
Speaking of reaching .500, the Falcons would have to knock off the Broncos, Raiders and sweep the Saints in the next five weeks (they have a bye next week) in order for them to reach 6-6.
But let's tap the brakes right there.
For now, the Falcons have to first figure out how to beat the Broncos on Sunday, which would be their first win at home in 2020. So, let's start right there with this edition of Beek's Bits.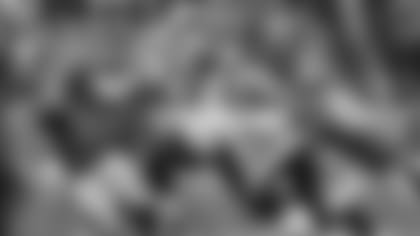 Happy to see you, again
Falcons running back Todd Gurley enters the Broncos game as the fourth-leading rusher in the league with 531 yards on 140 carries. He's also tied with Titans running back Derrick Henry for second in the league with eight rushing touchdowns.
In short, Gurley is having a pretty good year.
Should we expect more of the same from Gurley against the Broncos? In seven games this season, Denver's defense has surrendered 864 rushing yards, or 123.4 yards per game. The Broncos are giving up 236.6 yards per game through the air. So, yeah, there's a chance Gurley could have a productive day at the office.
I know this much: Gurley, who is averaging 66.1 rushing yards per game, would like nothing more than to duplicate the success enjoyed the last time he faced the Broncos, which was on Oct. 14, 2018, while still playing for the Rams. On that day, Gurley ran for a career-high 208 yards and scored two touchdowns.
Sign me up for more of that, please.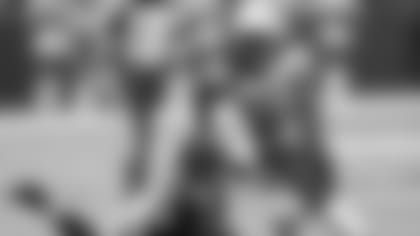 Oh, and since we're reminiscing here a bit, Broncos running Melvin Gordon certainly has some happy memories associated with the Falcons. On Oct. 23, 2016, while playing for the San Diego Chargers, Gordon scored three touchdowns in a 33-30 win over the Falcons.
For what it's worth, Gordon had a season-best six catches (for 21 yards) in a 31-30 win over his former team last week.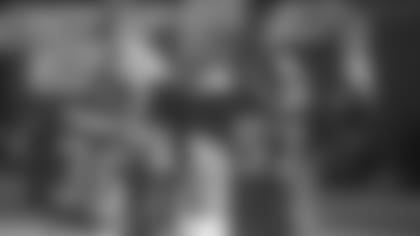 How the Falcons get win No. 3
While the Falcons could certainly use another big day from Gurley on Sunday, they're going to need more than that to notch their third win of the season.
Here are at least three things Atlanta must do in order for that to happen:
1. Put any thoughts of an Orange Crush revival on hold. If you've never heard of the legendary Orange Crush Defense led by Tom Jackson (yes, that Tom Jackson, who is also pictured above), Lyle Alzado, Randy Gradishar and Steve Foley during the late 1970s and early 1980s, do yourself a favor and go brush up on your NFL history this weekend. They were an outstanding unit led by defensive coordinator Joe Collier (his son, Joel Collier, is a national scout for the Falcons) and were a big reason why Denver advanced to Super Bowl XII in 1977.
Now, I am in no way insinuating that this current Broncos defense should be mentioned in the same breath as the Orange Crush Defense, but they do have some pretty good pass rushers in Bradley Chubb and Malik Reed who could make life miserable for quarterback Matt Ryan. Chubb has sacks in four consecutive games while Reed has sacks in three straight games. The Broncos have 20 sacks total this season.
The Falcons' offensive line has done a much better job protecting Ryan this season and that will be imperative if Atlanta hopes to come out on top in this one.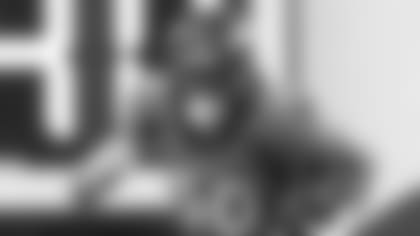 2. Tame those Broncos runners. Running backs Melvin Gordon and Phillip Lindsay have combined for 754 yards of total offense (rushing and receiving) and six touchdowns this season. Lindsay, who Falcons coach Raheem Morris calls "the heartbeat of the team," is averaging 6.4 yards per carry.
If the Falcons defense cannot stop or even slow those two down, it could make for a long day.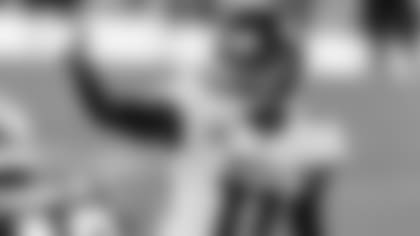 3. Turn the red zone into the money zone. The Falcons must have to do a much better job of scoring touchdowns once they get within the opponents' 20-yard line. In Thursday night's 25-17 win over the Panthers, Atlanta was just 2-for-6 in the red zone.
Let's look at the facts heading into this game:
The Broncos rank third in red-zone defense (48 percent)
The Falcons rank 27th in red-zone offense (53.3 percent)
Again, if the Falcons hope to come out of this one with a win, that trend cannot continue. And Falcons star receiver Julio Jones said as much following the win over Carolina.
"We've got to score touchdowns; we have to do a better job in the red zone," Jones said. "I wouldn't say it's a negative because we got points out of it, but we have to score touchdowns. We're too explosive, we got too many great players at a lot of positions."
Tabeek's Take: If anyone thinks this is going to be an easy game for the Falcons, they are seriously mistaken. I think could see this one playing out a lot of different ways, but if Atlanta can protect Matt Ryan and the football, I think it will come out on top – in a close one. My prediction: Falcons 27, Broncos 24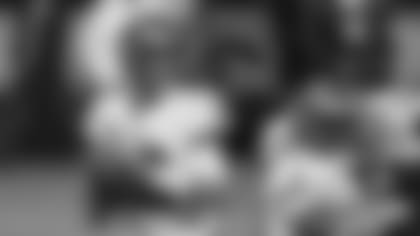 Spin around the NFC South
Here is what's on tap for the Falcons' other division foes in Week 9:
Carolina Panthers at Kansas City Chiefs, Sunday at 1 pm ET (FOX)
Tabeek's Take: It's been a while since we've seen Christian McCaffrey in action this season. Week 2, to be exact. The Panthers' best player is set to return, but I don't think it'll matter when this one is all said and done. Chiefs 38, Panthers 21
New Orleans Saints at Tampa Bay Buccaneers, Sunday at 8:20 pm ET (NBC)
Tabeek's Take: When we last saw these two square off in Week 1, the Saints came out on top. Not only that, but there were plenty of jokes to go around about Tom Brady being over the hill. No one's laughing anymore, and I think Tampa Bay rolls in this one. Buccaneers 34, Saints 28
And just in case you're keeping score at home, here's how I'm doing with these picks:
NFC South picks: 11-4
Picks on Falcons: 1-6
*Note: I did not make any picks during Week 8.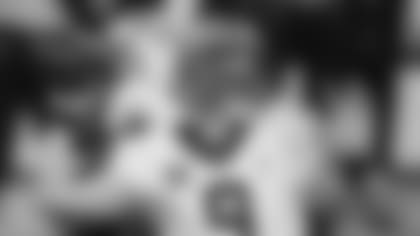 NFC South standings heading into Week 9
1. Tampa Bay Buccaneers: 6-2 overall
vs. NFC South: 1-1
vs. NFC opponents: 3-2
Next three games: vs. Saints (5-2), at Panthers (3-5), vs. Rams (5-3)
2. New Orleans Saints: 5-2 overall
vs. NFC South: 2-0
vs. NFC opponents: 4-1
Next three games: at Buccaneers (6-2), vs. 49ers (4-5), vs. Falcons (2-6)
3. Carolina Panthers: 3-5 overall
vs. NFC South: 1-3
vs. NFC opponents: 2-4
Next three games: at Chiefs (7-1), vs. Buccaneers (6-2), vs. Lions (3-4)
4. Atlanta Falcons: 2-6 overall
vs. NFC South: 1-1
vs. NFC opponents: 2-6
Next three games: vs. Broncos (3-4), at Saints (5-2), vs. Raiders (4-3)
Tabeek's Take: It's one game at a time for the Falcons, who are now 2-1 under Raheem Morris. All Atlanta can do now is try to win out to even have a chance at being relevant come January. We're a long way away from having any meaningful conversations about the postseason right now.
For a complete look at the official 2020 NFL standings, click here. MAILBAG
Do you have a question about the Falcons that you want answered? Ask a question here and it could be posted on AtlantaFalcons.com.
Go ahead, ask the Beek
Do you have a question about the Atlanta Falcons (or anything football-related) you'd like to ask Matt Tabeek? If so, hit the link. Please remember to include your home state (or country if you live outside the U.S.). Thanks for reading SFTB!