There is no offseason for Vic Beasley Jr. and his commitment to giving back in the community.
Although football may have come to a halt for Atlanta's first-round draft pick, his off-the-field efforts certainly have not.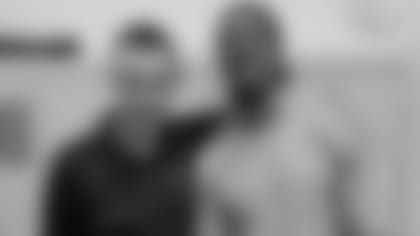 Beasley spent last Friday morning at Woodright Industries, an established organization with a program dedicated to those with developmental disabilities.
Upon arrival, Beasley was greeted with smiles as he gave the group a motivational speech, spotlighted by a message of the importance of establishing a purpose in life.
"We all were put here for a reason and you have to have a purpose for your life," Beasley said of the messaged he shared.
Giving back is something that Beasley has incorporated into his lifestyle; it's now something that defines him as a person.
"I just like giving back. I knew it would be a good thing," Beasley said of what sparked his interest in visiting Woodright Industires.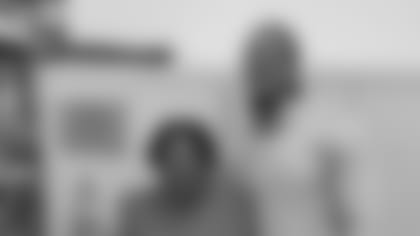 Beasley chooses to use the platform he is given to reach others and impact their lives, and those were his exact intentions prior to his recent visit.
"They don't have that much excitement with their current situations, I thought it would be good to go in and bring some excitement to the place," Beasley said.
The short amount of the time the 23-year-old spent taking pictures and signing autographs after giving a speech has turned into a lasting memory for all in attendance.
"Vic is a great role model for everyone in the city of Cartersville," said the director of Woodright Industries Derrick Broom. "Our individuals have not had many opportunities to meet professional athletes and he definitely made a lasting memory for our individuals at our center."
With just one NFL season under his belt, Beasley has shown glimpses of greatness on the football field, and his work in the community adds to his overall presence in Atlanta.