The above photo is from an ESPN sideline photographer; however, it wasn't taken by any ordinary ESPN photographer, but from the likes of former Major League Baseball player Ken Griffey, Jr.
Ending his illustrious baseball career with the Seattle Mariners, the star outfielder retired from the big leagues in 2010. Less than a year later, Griffey took a front office consulting role with the Mariners. It was shortly after that when he began trying his hand at photography.
According to Blog @ Think Tank Photo's Simon Pollock, "The Kid" is shooting NFL and college football games along the sidelines for ESPN, and recently made his NFL photography debut in the Frozen Tundra during the Falcons-Packers game.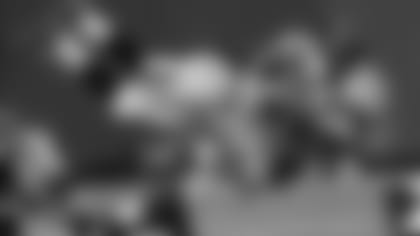 "It was my first NFL game and it was cold, real cold," Griffey said about the game. "To go there, to what they call the Frozen Tundra, and have all the elements, it was something that I'll never forget."
With his son, Trey, playing as a wide receiver at the University of Arizona, Griffey is able to attend some of his games and watch his oldest son play, all while capturing him, his teammates and opponent at the same time.
"When I'm on the sidelines, people don't bother photographers so it's a way for me to really watch the game," Griffey said. "The biggest challenge is the speed of the game, trying to catch where the ball is going. The fun part is capturing the moments."