We got an initial Falcons 53-man roster on Tuesday afternoon. Smart to call it that, considering it has already changed as I'm putting fingertips to keys for this fine story.
Seems like a great time for Bair Mail.
Let's dive into some questions about all the moving parts and where the Falcons stand as they step ever closer to the regular season.
John Ryan (originally) from Griffin, Ga.
Welcome to Atlanta! Hopefully you are settled in. Do you have a favorite BBQ joint yet? Adapting to sweet tea?
Anyway, my question is this: Given the idea that our roster is going to be in constant flux with the feelers always going, who do you think might be on the Falcons radar after the dust has settled with cuts? Especially involving positions where we still have concern, quarterbacks etc.?
Bair: Thanks for the question(s), John. Let's get to the football first. I think they're still scouring for quarterbacks. That would make sense, even after Josh Rosen looked pretty good at times against Cleveland. Feleipe Franks needs some season. It's just that simple.
The Falcons already picked up an offensive guard by making a waiver claim on Colby Gossett. They could look for receiver – Carolina just cut David Moore, which is interesting – or more help along the line. It'd have to the correct cornerback, and he'd have to be both established and affordable. That's tough to find on the open market.
Now on to the good stuff.
1. I love BBQ, but haven't gone on a deep dive for the great stuff yet. There's a place called Praise the Lard (get it??) on Buford Highway, not too far from my house, that has great ribs. Plenty of sauce options, especially the super-hot stuff I like. I'd get brisket and mac and cheese while you're at it. And a wheelbarrow to take you back to your car.
2. I have not and will never get used to the sweet tea. Ga-ross. I can get behind Bojangles lemonade, though. I could drink that stuff by the gallon.
Joe Carroll from Newport Beach, Calif.
Bair: I've heard Benkert's name a few times since McCarron got hurt. He was around working under a different regime and a different scheme so, while there's a Falcons tie, I'm looking closer and Smith/Fontenot ties for quarterbacks who might get brought in. Or, you know, a super talented one.
Then again, never say never regarding Benkert.
Will Smith from Summerville, Ga.
Hi, Scott. I was a little shocked to read that the Pats had released Cam Newton. You don't think the Falcons will sign him, do you? I just don't see it, for a variety of reasons. Your thoughts, sir?
Bair: In a word: Nope. In a few more: Nu-uh. Negatory. No way.
Nothing against Cam. Great player for a long time. Have always enjoyed watching him play. Just don't think he's what they're looking for at this time.
Call for questions
We've got one more Bair Mail coming before the Labor Day holiday and before the Eagles week truly begins, so let's take the time to talk more about this Falcons roster. That only happens with good questions. Submit them right here.
Chris Wend from Chino Hills, Calif.
Morning! Appreciate your info and all from a 40-year West Coast Falcons fan. Heading to the Eagles game….do you have uniform schedule?
Bair: I wouldn't call my suits a uniform, but I have a general idea what I'm wearing to the Eagles. Definitely not green. I'll probably go with a navy suit, white shirt and a…oh. You meant the players.
Yeah. That'll be coming out soon. Keep an eye out. Every variation is pretty awesome.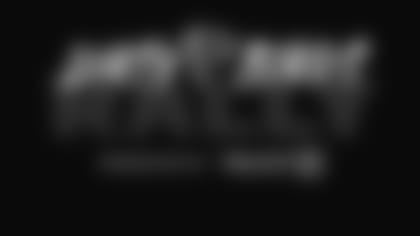 Celebrate the return of Falcons football with a FREE kickoff party featuring special appearances by Jeezy, Pastor Troy, and Falcons Legend Michael Vick. Join current Falcons players and special guests as we kick off the 2021 season!
This event will be emceed by announcer Ryan Cameron and Falcons Legend Harry Douglas and will feature:
Appearances by Calvin Ridley, Younghoe Koo, Mike Davis, Coach Smith and Terry Fontenot
Special appearances by Jeezy, Pastor Troy, and Falcons Legend Michael Vick
Performances by Falcons Cheerleaders and Freddie Falcon
Giveaways and more!
Plus, gear up for gameday and shop our new Dirty Birds collection in-person at the Atlantic Station Team Store, located just across from the Atlantic Green.
Date: Friday, September 10 // Time: 7:00 pm – 9:00pm
Location: Outdoors in the Atlantic Green at Atlantic Station, near HOBNOB (245 18th St NW, Atlanta, GA 30363)