Can you believe it's Week 13 already? The season's flying by way too fast.
The Falcons are still searching for their first win at Mercedes-Benz Stadium, hoping to find a solid passing rhythm while continuing to run well despite facing the NFL's best run defense.
Before we launch into the weekend, let's address a few of your questions in this Friday edition of Bair Mail:
Mike S. from Calgary, Alberta, Canada
Scott! Been awhile. I've been trying to think about how to word this... I'll start by saying I think Kyle Pitts is going to be great in a year or two, but with the massive holes on defense, offensive line and WR depth behind Calvin Ridley, doesn't it seem that taking a tight end at No. 4 was a bit of a premium pick that the Falcons could not afford?
Week in and out, we've seen the same issues that plagued this team the last 5 years and tight end was never really an issue, if anything Matty had the ability to make an ordinary TE great, hi Austin Hooper!
Bair: Mike! It has been too long. Appreciate question, my friend. I understand your point on picking a premium position at No. 4. That certainly falls in line with conventional wisdom of making a selection so high.
Here's my counter to your argument. Kyle Pitts is a unique talent. They call him the unicorn, for goodness sakes. Add that to the fact that the Falcons essentially need everything, they were in prime position to take the best player available. Pitts was on top of their board at No. 4. He would've been on top of mine, too, even if hindsight makes an excellent Micah Parsons argument.
Ultimately, they got someone with generational talent and the versatility that fits well into Arthur Smith's scheme and preference to play somewhat position-less skill players. Sometimes these discussions come up when a person's not playing well – everybody loved the pick after the Miami game – but that doesn't make it wrong.
"There are a lot of plays where you're the primary and you can try to force the ball into him," Smith said. "Coverage dictates and opens things up for other guys. Russell (Gage) had a productive day yesterday. Kyle's a rookie, week to week, a lot of attention on him. Great. He'll make his plays. You can live in the week-to-week narratives.
"I know they already wanted to get his bust ready after Miami or New Orleans whatever week it was. I'm sure somebody's ready to get his Hall of Fame speech ready. It's a long career. Long season. We got six big games left for us. Very, very pleased with Kyle. I wouldn't get overly concerned. I think at the end of day, you can probably ask Kyle, whether he catch two balls or 10 balls, the objective is to win and to play better. I think that's why he's got the right mindset."
Charlie C. from Boulder, Colo.
Scott, with Mike Davis, and Dante Fowler in the last year of his contract, and don't you think that these two players must step up and be productive in the last four games of this season?
Bair: I agree, Charlie, that these are big moment for player and team. Both could benefit from a strong finish to the year, which would also help the team out as we wrap up this season. It could also help from a contract standpoint, where Mike Davis is looking to stick it out for the final year of his contract in 2022, and Dante Fowler has a chance to increase his value this spring.
Davis has been a good pass protector and receiver out of the backfield, though his rushing efficiency hasn't been great at this point. That needs to be better, along with those blocking for him.
If he can get going, especially helping stay on schedule with runs on early downs, the Falcons offense would be a lot better.
Fowler has three sacks but could realistically double that total as the season moves along. He's adept at getting strip sacks, which can be real game changers. He's the team's best pass rusher and the defense could use for him to turn it on down the stretch, especially when the Falcons are rushing four.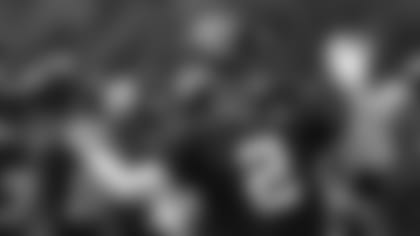 Larry Hathcock from Dalton, Ga.
When Matt Ryan was just out of college and into the Falcons' roster, he orchestrated a lot of no-huddle, fast-paced plays to 1) cut down the rush and 2) wear out the defense. WHY HAS THAT BEEN MOTH-BALLED? The offensive line is porous and allows far too many rushed throws and sacks of Ryan. I'd really like to know why the head coach won't consider the no-huddle to keep the defenses on their heels. I know it would inject great things for the offense and will get Ryan out of the far-too-long drop backs that don't end so well.
Bair: Hey, Larry. Thanks for the submission. I looked up the stats and, yes, the Falcons haven't run much no-huddle this season under Smith. While they may have run it more, that was in a different scheme with a different play caller. Sure, it can inject some life into an offense, keep a defense in a particular package they may not want to stay in and create an offensive advantage. If it doesn't work, you go three and out in a flash, increase the odds of defensive fatigue and put yourself in a bad spot.
If you can't tell, I'm not a huge fan of it unless it's a laser-guided target. In terms of shorter drops, you're essentially taking away the deep ball. I think you can find a rhythm with quick passes at tempo, but it's no cure-all. You better execute it well or you'll find yourself in trouble.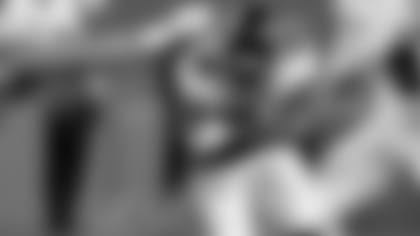 Robert DeVane from Barnesville, Ga.
Bair: Qadree Ollison was unavailable for last week's game against the Jaguars, a fact that might've gone unnoticed by some fans because, as a practice-squad player, he's not required to be part of the participation report.
He has been working this week and could be an option. The team can make him a standard practice-squad elevation if they chose, to add a more physical runner to the mix. Smith said after the Patriots loss, where Ollison had nine carries for 34 yards, that he had earned an opportunity for more carries. Will they come against Tampa? Time will tell on that front.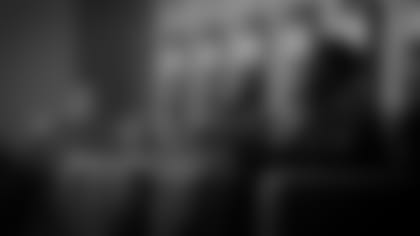 Part 3 | The Rivalry
The final chapter in the story of the 1991 Falcons explores the great rivalry between the Falcons and Saints, including the only playoff matchup between the two.