Perhaps best known as co-founder of The Home Depot, Blank is now widely recognized for his diverse businesses. Distinguished by *Sports Business Journal *as one of the 50 Most Influential People in Sports 2016, Blank's Family of Businesses portfolio currently includes the Atlanta Falcons; Atlanta United; PGA TOUR Superstore; The Arthur M. Blank Family Foundation; Mountain Sky Guest Ranch; West Creek Ranch; and AMB Group, the parent company of his for-profit businesses.
To celebrate its 100th anniversary, Forbes *magazine *released this special issue that features essays, lessons and ideas for the next 100 years from today's most influential business leaders around the world; a list that fittingly includes Blank.
While creating the list, Forbes included people who had either created something with a lasting impact on the world or innovated in a way that transcends their given field. Some of the notable honorees alongside Blank are: Warren Buffett, Bill Gates, Jeff Bezos, Mark Zuckerberg, Elon Musk, Paul McCartney, Oprah, Ted Turner, Rupert Murdoch, Donald Trump and more.
Although they are diverse in nature, all of Blank's businesses are run based on a common set of core values, which focus on developing customer relationships, treating associates with respect, and supporting communities. Blank believes in the importance of making a difference – professionally and personally, a belief that is reflected in his actions throughout the years.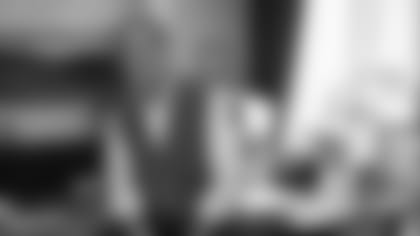 In 1978, Blank co-founded The Home Depot, a do-it-yourself home improvement warehouse dedicated to exceptional customer service and giving back to the community. By following those core values, The Home Depot quickly grew to become the largest home improvement store in the United States.
Blank's business success enabled him to give back to surrounding communities and work hard to enrich the lives of others. During his 23 years with The Home Depot, the company donated more than $113 million to communities, while Home Depot associates provided hundreds of thousands of hours of personal volunteer time.
In 1995, Blank founded The Arthur M. Blank Family Foundation, which seeks to provide innovative solutions to transform the lives of youth and their families while seeking results that move communities beyond what currently seems possible. Through the foundation and personal donations, Blank has granted more than $300 million to various charities.
Blank purchased the Atlanta Falcons in 2002 and has led the franchise to unprecedented success. Prior to Blank's ownership, the Falcons had reached double-digit wins just three times in their previous 36 years. Since he purchased the team, the organization has reached double-digit wins six times and is fresh off of a Super Bowl appearance.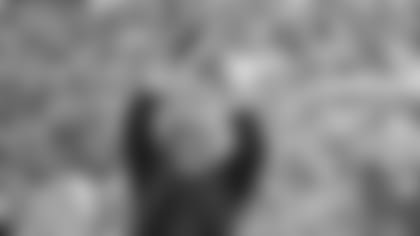 Branching out from football, Blank founded Atlanta United as a Major League Soccer expansion team in 2014. Now in its inaugural season, United has captivated the city of Atlanta with its thrilling style of play and on-field success. On Sept. 16, 70,425 Atlanta United fans packed into the newly built Mercedes-Benz Stadium to cheer on their team, setting an MLS record.
Blank and the Falcons, in partnership with the city of Atlanta and the state of Georgia, are the private funders of Mercedes-Benz Stadium. The stadium is operated by the Atlanta Falcons Stadium Company, a newly-created company also owned by AMB Group, and will be home to the Falcons and United.
On Aug, 26, Blank's latest gift to the city of Atlanta, Mercedes-Benz Stadium, officially opened. The breathtaking one-of-a-kind stadium truly encapsulated Blank's belief in providing for the customer. From the lowest concession stand prices in American professional sports, to the massive halo board that provides a tremendous view from any vantage point, Mercedes-Benz Stadium offers a game day experience that is unmatched.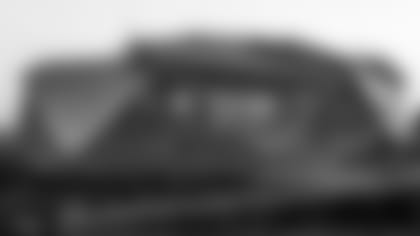 Now honored with the distinction of being one of the world's 100 greatest business minds alive today, Blank's impact on the city of Atlanta and its surrounding communities is a true testament to the core values that allowed him to achieve such success.