Welcome to Straight from the 'Beek! The Falcons are in the midst of their bye week and you've still got plenty of questions. Just remember that all opinions you see in this space are mine, unless otherwise noted.
Beek, I love your perspective. Let's see if we are on same page. Although I hate second-guessing coaches, when the Falcons came out on that fourth-and-1 in a run formation, I was pumped. I was pumped because I felt that would commit the Bills to the run and we were definitely going to throw. However, their coaching staff called time out. At that point, I thought for sure we would spread them out and then run the ball. I just don't feel Sark has a total grasp of the offense yet. I mean, he is doing OK, but, just to give a couple of examples, he seems to be still trying to figure out how to involve Julio in the red zone, and hasn't really figured out how to get Gabriel touches in space. I think he will figure these things out. I like what he has done with the running game. The offense will be the deadliest it has ever been when he figures out how to deploy all his weapons.
Matt: Thanks for the comment, James. That last drive – especially the Falcons' final few plays – has been second-guessed all week. If it worked and they converted on fourth down or even scored, no one would be saying much at all. (Then again, you guys always have something to say!) But since they did not, it's only natural for all of the fans to weigh in on "how to fix things." In the end, the Falcons turned the ball over too much (three times) and made it harder on themselves. For what it's worth, I personally thought the Bills might have gotten away with a pass interference call on Taylor Gabriel – the intended target on that fourth-and-1 play (see below, his jersey is pulled just as he breaks for the ball). All they can do now is try to learn from it, improve and move on.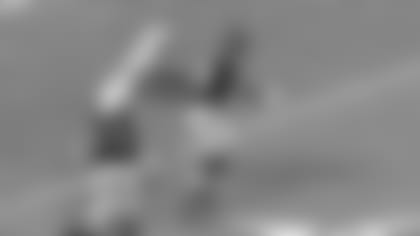 ---
Hey, I love reading these Q&A's after each week! My question is about Takk McKinley and the current D-line. They all seem to have a great pass rush, but what's up with the run? And how do you see this defense matching up in the upcoming weeks? Rise Up!
Matt: It's not every week, it's Monday through Friday, Davis! Glad you like it. You raise a fair point there, too, about the pass rush versus stopping the run. I think that's one area I'd personally like to see this team improve in (the latter). At times against the Bills, the Falcons had no counterpunch and couldn't get off the field (see that 19-play, 82-yard scoring drive in the fourth quarter that ate up 11:20 of the game clock). But remember, that's the Bills' identity – they are a run-first team and are committed to it. They like to play smash-mouth football on offense. As far as looking ahead, I won't look any further than the Dolphins on Oct. 15. It's pointless to look beyond that, considering how quickly things change from week to week with injuries, etc. If pressed, I'd say I think the Falcons match up favorably, but it's still way too early. The Dolphins' offense is struggling right now – their own coach, Adam Gase, described it as "garbage" recently. Miami plays host to the Titans this week, so I'll be paying close attention to that one. Circle back here in a week and ask me what I think after this weekend's slate of games.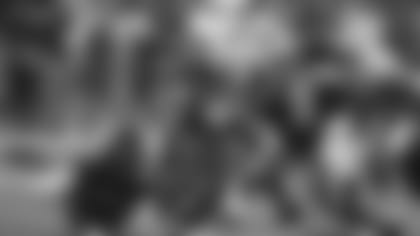 ---
I'm a big-time fan. And I am wondering if the Falcons are really hungry enough to grind hard and win and Super Bowl or if they are content with making it last year and happy with a winning record every year? Somebody on the team has to show and play with fire and intensity. Seems like I'm more hyped-up than they are. Matt Ryan needs that fire Tom Brady and Drew Brees have.
Matt: Hey, Reggie. I think you need to look a little closer when you're watching these guys play – there's plenty of fire and emotion. And I think after everything they've been through – fielding all of those Super Bowl "hangover" questions all offseason long, being reminded of that game – they understand the journey and what it will take to return. It's a long season filled with ups and downs. They just have to get healthy – and stay healthy in order to be where they want to be, especially come December and January.
---
When are any of you guys ever going to get the guts to call it like it is when it comes to Matt Ryan? It seems as though you and everyone else in a position similar to yours are trying to cover up for him. I am a die-hard fan and I am not going to sugar coat my question. The guy makes over a hundred-million dollars, and he has a weak arm and no mobility and he looks confused at times. I am sick of it and I think it's time to start looking for another QB. I personally do not believe we will ever win a Super Bowl with him. I know this will not be posted for others to read because it's the truth.
Matt: Wow. Four games into the season, standing at 3-1, and coming off a Super Bowl run … and you want to replace last year's NFL MVP at quarterback? Got it. As far as your question goes, I call it like it is every day. And I totally disagree with you. Thanks for reading.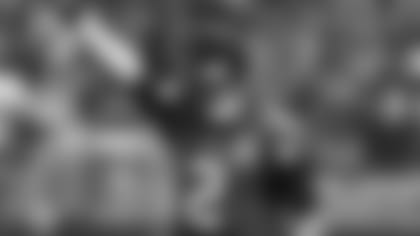 ---
Hey, so I grew up outside of Atlanta and moved up to the D.C. area about 10 years ago. I've stayed loyal to my Falcons and try to make it to a game every year. Sadly, I was at the Bills game this year. My question is, why were there so many empty seats on the lower level behind the Bills bench? I thought it was a sell-out and the upper level was packed. Just wondering if there was a theory/reason?
Matt: I wish I had an answer for you, Matt. I don't understand it, either. The team was 3-0 entering the Bills game and it was a 1 p.m. ET kickoff. And I don't buy that all of those people are out walking around the stadium concourse for the entire game, either. Hopefully it changes. You're not the only who noticed, either – I've gotten lots of emails from people like you wondering why there were so many empty seats.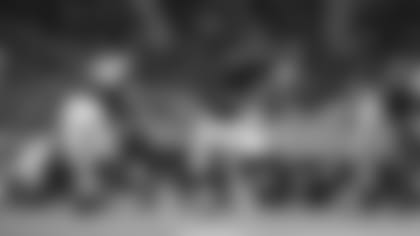 ---
WHY does Matt Ryan throw the ball when there was only one or two yards to get a first down, instead of running the ball with Devonta Freeman or Tevin Coleman?
Matt: Gary, the short answer to that is the Falcons had an option to run there if the Bills defense gave them a certain look. They did not, so Matt Ryan stayed with the pass, according to Falcons coach Dan Quinn. Remember, there were a lot of other things that contributed to that loss.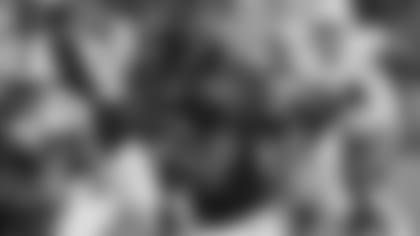 ---
Sure, Matt Ryan may be last year's NFL MVP. That's last year. This past Sunday's loss to Buffalo embarrassing. Matt Ryan is a consistent QB, but he consistently throws into double coverage and forces passes. Why would you throw deep in double coverage to the shortest receiver on the team? It's 56 seconds to go in the game and you throw the ball on 3rd, 4th and 1? Why? If Matt Ryan is supposed to be an elite QB, why doesn't he take the game into his own hands like Tom Brady or Aaron Rodgers would do and get the win? I understand you have to listen to your coaches, but at the same time you're getting to win games and to do what works to get back to the Super Bowl. Do you agree or disagree with my statements and questions?
Matt: Let's not forget all of the throws Ryan made and completed to even get the Falcons into position to win the game at the end, Terrance. And let's not forget that he was without two of the Falcons best receivers for the second half of that game – Julio Jones and Mohamed Sanu. If you trust in your teammates and believe they're capable of making a play, sometimes you throw it up to them, hoping they will. I'm not defending the jump-ball pass, but if Gabriel comes down with that ball (instead of Michah Hyde) – everyone loves that call. And as far as the third- and fourth-down call goes, see my responses above, Terrance. They had an option to run it, but they did not like the Bills formation or look.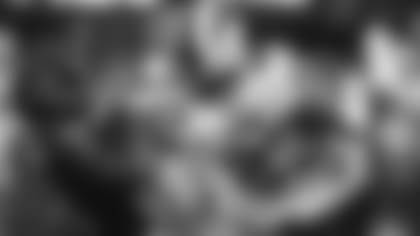 ---
Hey Matt, who do you think that the Falcons need to pick up as a defensive lineman now that Jack Crawford is on the injured reserve list? I'd like to see Dwight Freeney come back. He brings a lot of experience and already has a relationship with the team. What do you think?
Matt: I'm not sure what they'll do yet, Marion. I think they're most concerned about the guys they have in the building first and foremost. Regarding Freeney, we know he's on the Falcons' radar and that they have remained in contact with him. Stay tuned.
---
I've noticed on several occasions so far this season that after a big run by either Freeman or Coleman, instead of subbing out for the rested back, our coaches keep him in for the next play. I even saw Coleman running back to the sideline after a huge run (can't remember which game) just to see him get turned around and have to run the ball (for no gain) on the very next play. Any insight into this? Thanks!
Matt: I think it really depends on the play calls and personnel groups they want on the field in certain situations. I don't think these guys have to come off the field after every long run – they're well-conditioned athletes. Plus, most running backs prefer to stay in the game and establish a rhythm. I remember the days of the star workhorse backs like Walter Payton, Tony Dorsett, Barry Sanders and Emmitt Smith – those guys would carry the ball 25-30 times in a game and think nothing of it. Just look at Smith, the NFL's all-time leading rusher. The Cowboys were 101-26 (93-24 in the regular season) when he carried the ball 20-or-more times a game and 65-18 record (58-18 in the regular season) when he rushed for 100 yards or more.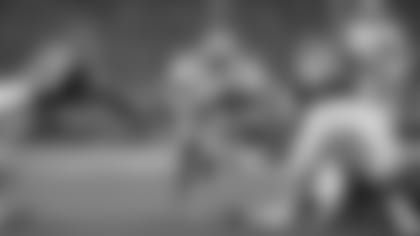 ---
Dot from Fanning Springs, FL
Been a fan since Steve Bartkowski, complete with five years of season tickets. Live too far away now, but keep Game Pass. Second play I said, "they're flat." People have to realize that it is hard, especially for a team really pushing themselves to have the same push every game. If it was easy they'd all be in first place. lol. Some are playing with injuries that we don't even know about. I didn't see any reason for concern other than I'd like to see a few takeaways on our side.
Matt: Thanks for your perspective, Dot. I think some of your fellow Falcons fans could use some right about now, especially those who were around for the Bartkowski years. Maybe some players were off or flat. And, you're right, a lot of players do play hurt and with nagging injuries. Yes, this team definitely needs to find a way to come up with some takeaways.