Panthers won the 1-on-1 battle on fourth-and-1On the 4th and one play that changed the momentum in the second quarter, Carolina's safety, Kurt Coleman won the battle against Atlanta's lead blocker on the play, fullback Derrick Coleman. Kurt Coleman comes in and hits Derrick Coleman in the hole, and Devonta had nowhere to go. He literally had to stop his feet at the point of attack. Credit Panthers safety Kurt Coleman for making a good read, attacking the line of scrimmage and winning the 1-on-1 battle with the fullback.
In short yardage situations, the 'landmark' has to tighten
Carolina's success stopping Atlanta in short yardage situation was a big factor in Sunday's game. Usually, as an offense when you are in short yardage situations, coaches talk about 'tighten your landmarks', which is referring to the area where you need to strike your opponent. So, if you're blocking and your landmark is your man's right shoulder pad, that becomes even tighter in short yardage. You have to be even more precise hitting your target. So now, you might be talking about the inside half of his should pad, not just his right shoulder pad.
When you allow penetration, one of two things has usually happened: You either get physically overpowered, or you overshot your landmark. Whether your step was too big, or your contact point on the defender was in the wrong spot which creates a crease for him to slip between you and your other blocker that you are supposed to be shoulder-to-shoulder with. When you are not converting in short yardage situations, that is generally what is happening. Your technique, your pad level and your landmarks.
Matt Ryan and Austin Hooper may not have been on the same page on the interceptionI'm not sure if Matt Ryan was expecting Austin Hooper to flatten on the play. There are plays in games where both the quarterback and receiver have to read a coverage and make the same read. And if the defense is playing two deep safeties, a lot of times you will try split those guys with a seam route in between them.
But if the safety rolls to the middle of the field, a lot of times that means you will break your route off, or flatten your route in front of him, and make it more of an in route. It looked to me like Matt was expecting Austin to flatten the route.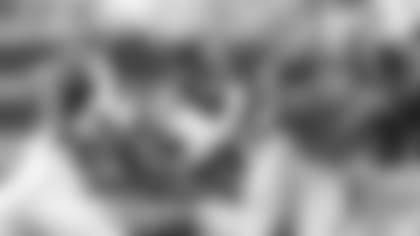 Keanu Neal is coming into his own
Keanu Neal is making a neat progression this year. Last year, he was feeling his way around at times. But now his game has blossomed into the next level of playing. He knows where he is supposed to be, and he knows what his assignment is. Now, he's thinking about how he can affect the game at the next level.
And he understands that he has to get the ball out. The two forced fumbles in the first half of this game were a great example. He understood that there was a big running back wrapped up by his teammates, and he rips at the ball.  If he was by himself, he couldn't worry about the ball because he would have to make the tackle. But because they were gang tackling Jonathan Stewart on both of those plays, he realized he was in a position to tear at the ball.
I think his progression as a player is pretty cool. He had eight tackles in the game. He and Grady Jarrett might have been the best players on the field for Atlanta on Sunday.
Everyone is aware of Cam Newton's running ability; It still works
I think there are two reasons Cam Newton was able to have success running the football even though the Falcons were prepared for it. First, he's a dynamic player. I mean, he's six-foot five, 250 pounds, and he can run. So you have to give him some credit, he is a physical freak and he is going to make some plays.
That said, the Falcons prepared defensively for Cam's ability to bootleg out on plays. When you have plays that you've prepared for and the execution doesn't happen, that's a lack of attention to detail. And that happened a couple of times. They let him out when they knew what their job was. And it wasn't one guy. Vic Beasley missed a few, De'Vondre Campbell missed a couple, everyone that was playing the edge.
And it works in concert not just with Cam Newton, but also with those jet sweeps, the things they were running with Curtis Samuel, and to Christian McCaffrey. That backside guy has got to be disciplined enough to stay at home.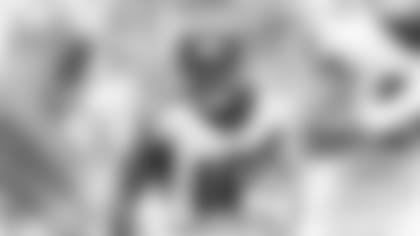 Taylor Gabriel breaks through
The 40-yard play to Taylor Gabriel in the 4th quarter was a little slant route. The Panthers came with pressure. Probably more than Atlanta could block on the play. Taylor recognized it, changed his route to a slant. Matt Ryan was on the same page and got him the ball quickly. The corner, Kevon Seymour, was playing with depth, so once Taylor Gabriel caught the ball Seymour was in trouble because now he's got one of the fastest guys on the field that he's got to try to hem in.
I think it was a nice job of Matt Ryan and Taylor Gabriel being on the same page. They got a pressure look to that side, got the ball out quickly and then Taylor used his athleticism to make a big play.
The urgency before the two-minute warning gave the Falcons a shotThe sense of urgency that offensive coordinator Steve Sarkisian and the coaching staff showed following the Taylor Gabriel 40-yard reception was good. Understanding the big picture there, that they only had two time outs plus the two-minute warning to get two scores and a defensive stop was on his mind.
He called a play that had a chance to be explosive with the ball in Tevin's hands on the outside. And if you look at the play, Taylor Gabriel had just made the play to get the Falcons down there, then he makes the block to spring Tevin Coleman. They had a couple of linemen out there too, but Taylor Gabriel gets the key block on the Panthers excellent linebacker Thomas Davis to get things going on that play. And once Tevin got started, he wasn't going to be denied.
It was well executed by the players, and I liked the sense of urgency by the coaching staff to understand that they needed to be aggressive there to put themselves in a good situation with the time outs and the two-minute warning. And it almost paid off.  
Falcons may not have 'reset' fast enough at halftime
In three games now, Atlanta's opponent has had the ball for eleven or more minutes in the third quarter. The players need to recognize that is an issue. In this game, it wasn't like the Panthers came out for the second half and made a bunch of adjustments and started doing things the Falcons hadn't seen.
I kind of wondered how much of the air was taken out of their sails initially in the third quarter by what happened at the end of the second quarter. Because the Falcons had really dominated the first half. And you're a player, you look at the scoreboard going into halftime and it says 14-10 Panthers, and you had to be thinking 'how in the world is it 14-10?'
It's possible they just didn't reset as fast as they needed to, and then Cam and that offense got into that plodding mode where they are just getting enough yardage to keep moving the chains. At some point you need to stem the tide and make play to stop it.
There are signs the offense is about to put it all togetherRight now, the biggest issue facing the Falcons offense is the consistency. They're making plays everywhere. The run game is cracking big plays open from time-to-time, the screen game has been good, and the last two weeks they've made a ton of plays throwing the ball down the field.
It's just a matter of being able to lock in as 11 players, and do it consistently. The coaches can come up with game plans and dial up plays, but it's up to the players to play at a consistent level throughout the game. An offense will generally be on the field somewhere around 30 minutes of the game. How many of those 30 minutes can you play the best you can possibly play? They are making plays. They've played well enough in spurts to have won nearly every game. Obviously, they haven't done it consistently enough. They've got to find a way to do that in these last eight games. They've played themselves into a position now that they are running out of room for error.