Every week, Falcons analyst Dave Archer will break down the key moments of the game. This week, Archer discusses how the Falcons took Aaron Rodgers and the Green Bay Packers offense out of their rhythm, and why Atlanta's offense had success.
Big plays came because Falcons had Packers guessing:
Steve Sarkisian's play calling was off the charts. He had Green Bay guessing from the start. Atlanta forced Green Bay into the defensive personnel and packages they wanted to see by putting Julio, Sanu and Gabriel on the field. If you're Green Bay, you've got to put your lighter coverage guys on the field, including putting Burnett in the middle playing that nickel linebacker, and their two perimeter guys were linebackers, not defensive linemen.
That was a mismatch in the running game when the Falcons had their tackles coming at those guys. They had to play those guys in the box and have them come downhill to stop the run. So the play action and deep over routes to Julio, Sanu and Gabriel were there. Then you get them backing out of there to stop the pass, and all of a sudden here comes Devonta and Tevin coming at them.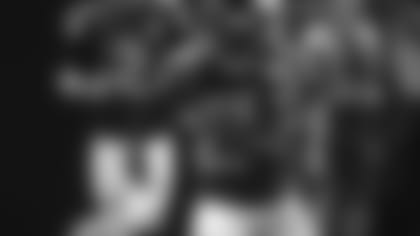 The Falcons had Green Bay's defense guessing from the first series. That's what enabled Atlanta's offense to start hitting on those big plays. I just thought it was brilliant from a play calling standpoint for Steve.
Pressure took Aaron Rodgers out of his game:
Green Bay's offensive line was a little bit shaky and here come all those guys in the defensive line rotation up front, and the Falcons kept Rodgers hemmed in and didn't allow him to escape. You get a little rattled as a player when you're facing that and can't get out to create those impromptu plays, and he took some BIG shots tonight. He got rocked, and I don't think any quarterback would have gotten through that without being a little bit skittish about staying in the pocket. That caused him to try to get out of the pocket before he should have, or get rid of the ball before it was time to let it go.
He made some plays that were uncharacteristic of Aaron Rodgers, and he was forced to do it by the Falcons defense. On the throw that Trufant picked off, that's a frustration throw. They weren't making anything happen down the field, and he ends up throwing a ball down the field from deep in his own territory.
Falcons secondary disrupted Rodgers timing:
Disrupt timing is what you talk about with him. Because of some of the pressures, and because of some of the jamming along the line of scrimmage, and then ultimately they probably got in his head a little bit. Even though he's Aaron Rodgers, that can happen. All of a sudden he speeds up the process. And the ball starts coming out before it's supposed to. Or because of the coverage, the windows he normally has to throw ball into aren't there.
I thought Brian Poole was excellent in some of those slot areas where he had studied the film so well and he understood Green Bay's route combinations, so when a guy broke out, he ran underneath it. So if I'm the quarterback trying to hit an out route and I want to shoot it to him on the sideline, and now there's a defender running underneath the route, I don't have the angle to throw it in there, and if I throw it with any air underneath it someone from the deep secondary is going to come pick it off.
And so Atlanta's secondary contributed to Aaron Rodgers' frustration as well. And granted, there were some people banged up for Green Bay, let's be honest. But I've never seen that Aaron Rodgers before, and that's a credit to the Atlanta defense.
If Beasley misses time, Falcons have players to pick up the slack:
If Beasley is going to miss time, the Falcons defense will just have to do what they did when he left the game: turn up the heat even more. They were still able to keep Aaron Rodgers under pressure throughout.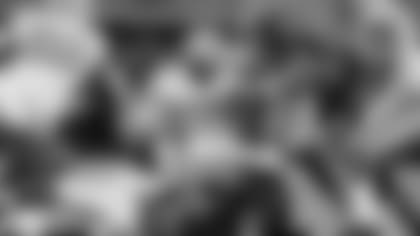 You've got a guy who has an engine burning like Takk McKinley. He was around Rodgers, and got a big hit on him. He's a guy that is hungry and hasn't a chance to play a ton yet. Adrian Clayborn was getting after people. And we had talked earlier in the week about the interior guys: Crawford, Poe, Jarrett. If they play to their ability, offenses are going to have to dedicate the three interior offensive linemen to defend against those guys.
Now all of a sudden those perimeter guys are rushing against one guy, or the offense is having to keep backs or tight ends in to chip. If I'm a quarterback, I don't want those guys in here with me, I want them out in the pattern. So yeah, it would hurt if Beasley misses time, but I think that these guys will pick up the slack. The Falcons have done a great job of building the talent there.
The final drive was a sign of where this team is:
The resolve of not falling into the 'here we go again' thing. Everyone keeps asking me about the 'Super Bowl hangover'. We've all heard it. What happens if they get into that situation again? Well, the first two weeks of the season Atlanta's opponents are in that position to rally back from a deficit, but the Falcons find a way to make plays and hold on to win the game.
In this one, to me it was the definition of showing everyone that this team is not living in the past. They got physical on that last drive of the game, and made three huge plays. Need a play? Boom, there's the throw to Gabriel. Need a play? Boom, there's the throw to Julio. Need a play? Boom, there's the throw to Sanu. To me it was a confirmation that this team has moved on. The public is more hung up on what happened in February than this team is.