Poole's effort on game-winning play was incredible:
The play was a rub route. They had the tight end (Eric Ebron) in the slot, and Brian Poole lined up over him. The tight end released outside to rub Robert Alford and try to get him to go over the top.
All he needed was a little bubble from Alford because that was all the separation they needed to get it in the end zone. But as Ebron released off the ball, Poole jammed him and actually used the momentum of the jam to get himself into contact with Golden Tate. Tate was coming underneath all that, and Poole switched off Ebron onto Tate, which is incredible.
So he pushes his way into the coverage, and then the last thing that is taught is to make sure to put your hand on him when he's on the ground. And that became second nature for Poole. So he uses the jam, gets a perfect switch, and then touches him down right there at the goal line. Great play by Brian Poole to win the game.
Give an assist to Quinn and defensive coordinator Manuel on the final play:
I mentioned to Poole after the game that I saw him get the good jam on Ebron, and right into Tate, and Poole said: "That's all on Dan Quinn and Marquand Manuel. They had me ready for that play. We've run reps of that play, and when the receiver goes to the ground we're taught to make sure we touch them down."
Poole was locked in and got it done. The teaching part of it, the degree to which Manuel and Quinn take it, played a huge role at the end. That moment, that specific situation, they rehearsed and Poole executed it perfectly. And that's what stuck out to me on that play. When you can transfer what you do on a practice field to a game-defining moment, that's pretty special. That seems simple, but that's execution in the biggest moment when it's easy to lose your technique or focus.
A decision on the Falcons final drive of the game affected the final sequence of the game:
A moment in this game that is easy to forget came when the Falcons got the ball back with 2:52 remaining. Do you go down the field there, or do you get them to burn time outs? And that's a hard decision to make. Do you risk throwing an incompletion that allows them to keep a time out?
Quinn made them use all three time outs there. And look what the game came down to. As it turned out, not having a time out at the end is what ended up costing Detroit the game.
Detroit had three possessions to take the lead; Falcons defense found a way:
In the fourth quarter, there was a moment where, if you're a Falcons fan, I think you're probably thinking "we're really holding onto the rope here." Well, the defense was doing more than that. They weren't willing to give up one blade of grass. The defense's effort all day was really good.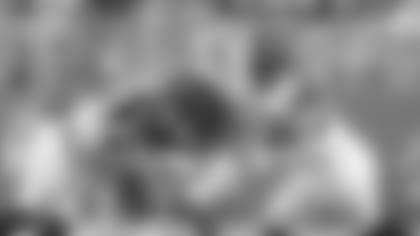 Essentially, they gave up 16 points in this game. There were a number of moments due to the turnovers where things could have been worse. They forced Detroit into a field goal after one interception, and got a three-and-out on another one. And I think the mentality they went into it with was "we are better physically than you are, man-to-man."
They lined up across the board and they got in the faces of the receivers. They made the timing tough, which is what you want to do with a team that is throwing the quick hitters, and then make contested catches. Matthew Stafford was brilliant throwing the ball from an accuracy standpoint for most of the game. But because they were contested catches, with a guy tugging at you, or a guy in your hip pocket bumping you, that made the receivers uncomfortable.
Pick six: Matt trusted the play, and Glover Quinn had done his homework:
I loved that Atlanta stayed aggressive with 1:50 left in the half and two time outs from their own 25. To me, with the way Matt Ryan and Steve Sarkisian are working together, that's a green light situation, you go.
They went with a play action pass that Matt runs a lot, a play fake away from the route and Julio Jones runs a post on the back side. Matt just got a little careless there. He's had so much success with that play this year he probably just trusted it a little too much. When you're running a play fake and turning your back to the play, you have to find the safety when you come back. It looked like Matt assumed the play fake to the front side was going to hold the safety to the middle of the field.
And give Glover Quinn credit, he knew what he was doing. With the play fake away, he glanced to his right and saw Julio running the post and he crashed the post before Matt ever threw the ball. Quinn changed the momentum in a game Atlanta had really controlled to that point.
Atlanta stuck with the running game, and Freeman began running with force:
I think you start with the running backs, and obviously the offensive line has to be coming off the ball and getting to the second level. And I thought there were some incredible combination blocks, where you're slipping to the second level and creating a crease. The offensive line was playing on Detroit's side of the line of scrimmage a bulk of the game.
Devonta started out kind of jitterbugging. That's something that he has the tendency to do because he has the ability to slide and slip to make plays. But at a certain point in the game, he changed his mindset. He started running angry. He started coming downhill and pressing the hole, and when a crease would open he would cut to that crease.
I thought he allowed the offensive line to force the issue and then he was running angry behind it. He was running with force. He broke arm tackles, he broke tackles when he came through the hole. To me, that was the difference in Devonta as the game wore on. He changed his mindset. He knew the offensive line was playing with force, and started to run the way they were blocking.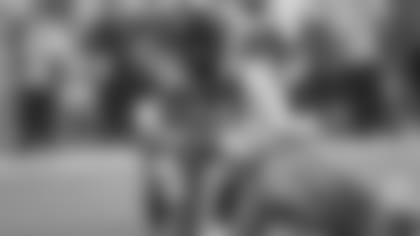 Sarkisian kept an opponent off balance… again:
Give Steve Sarkisian a ton of credit. They came in with a game plan where they were going to change personnel repeatedly. Every down they had a different group of guys coming in. Two tight ends and a back on one play, now all of a sudden they've got four receivers in the game, then it would be two tight ends, the fullback and a running back and they're going throw off of that.
I just thought they kept Detroit completely off balance. And give the players credit. They were getting yards and I thought Matt was accurate with the ball. But I thought Sarkisian was able to plant a seed of doubt in the Lions defense as to what personnel was going to be on the field. Then, as he probed into how Detroit was going to play certain personnel packages on those early drives, he began pulling people of formations.
So, for instance, Austin Hooper would be outside the numbers and the Lions wanted to play zone coverages and that would drag a safety of there and immediately Matt knows what they are doing and he gets the Falcons into the right play. I just thought the synergy between the offensive coordinator and the quarterback was excellent, particularly the way they were able to use formations to get what they wanted.
On Atlanta's ability to create pressure on defense without Beasley:
I thought Atlanta was able to get pressure throughout the game. There were a number of times that Atlanta made Stafford feel uncomfortable. And then when they got to third downs, I liked the effort Atlanta mustered to get after Stafford with the front four. For instance, Grady Jarrett was lined up as a defensive end on the final drive. They were a little bit light with Vic Beasley not in there, but they rallied to get after it.
But just as importantly, the thing that they did for the first three and a half quarters was they didn't allow him to escape. It was more of a "mush rush." They just squeezed the pocket in on him, like the walls were caving in on top of him, and he couldn't get the arm angle to get it out of there. That's why he kept dumping the ball off. But give him credit, he's a baller and when the game was on the line, and Atlanta's defense was a little worn, he escaped and extended drives, and that's what put them in position to potentially win the game.
McKinley shows motor, and versatility:
I thought Takk McKinley was active the entire game.
Everyone wants to look for him as a pass rusher, but I thought there were a number of times when they tried to run it where he made the running back change his track, which forced him back into the path of other defenders. So he's more than just a pass rusher. And I also thought he was effective when lined up on both sides. He got is sack off the back side, but he got in Stafford's face three or four times coming from the front side as well. He was very active.