FLOWERY BRANCH, Ga. -- It is looking like the Falcons may have to move some things around with their offensive line this week. Kaleb McGary has been placed on the reserve/COVID-19 list following the bye week. In a corresponding move, Josh Andrews has been activated off injured reserve and will make his official return to the 53-man roster after recovering from a hand injury that he suffered in training camp.
There are a few options the Falcons have at the left guard and right tackle positions in the wake of these moves, but a lot of those decisions hinges on where exactly they want to put Jalen Mayfield.
This situation actually presents an interesting case study this week because of how this offensive line was rotated during the preseason.
Through the first couple weeks of training camp, McGary was on the PUP list. With the coaching staff seemingly feeling good about Andrews in the starting left guard position, they had Mayfield taking the primary first team reps at right tackle. When McGary returned, Mayfield moved inside, acting as a backup for Andrews.
Then, Andrews was sent to IR before the first game of the season, and Mayfield's development was expedited as the coaching staff slotted him into Andrews' starting spot in Week 1. And that's where the rookie has remained (and progressed) through the first quarter of the season.
As for where the Falcons find themselves now, McGary's situation is a fluid one this week. There is a chance - albeit small - that he can be activated before or on Sunday. If he is, the Falcons do not have to worry with a decision. In this situation, McGary and Mayfield would hold onto their starting spots, and nothing would change for this offensive line. The group would look in Week 7 how it has looked through the Falcons first five games.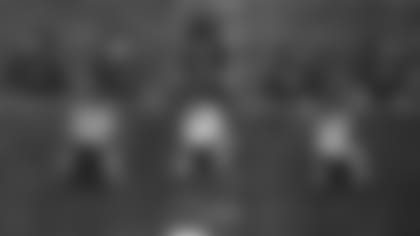 However, if McGary does not get cleared before Sunday, the Falcons will have to do some shuffling. The likely scenario in this situation would be to keep Mayfield at left guard even though he has some experience at right tackle, as previously mentioned. Mayfield has taken steps in the right direction at left guard and the Falcons may not want to throw a kink into that development by switching things up on him for a week. So, the next man up behind McGary in this scenario would be Jason Spriggs.
If the Falcons did choose to move Mayfield out to right tackle (which, in my opinion, should only be an option if something happens to Spriggs before Sunday, and maybe not even then), Andrews could take over at left guard. And if Andrews isn't ready, then it would fall to Drew Dalman. For depth, the Falcons could call up Willie Beavers from the practice squad.
So, that's a quick look at the hypothetical Plans A, B and C for this offensive line this week. Yes, there are a lot of "if-then" statements in this analysis, but that's the reality of the situation as McGary's status hangs aloft. There is still a lot of time for this to all shake out between now and Sunday's game in Miami, but it will be something to monitor as the week progresses. Falcons Final Whistle | A Postgame Podcast
Break down the hottest topics surrounding the Atlanta Falcons and how they can impact the team's success with Atlanta Falcons Insiders Scott Bair, Tori McElhaney and Kris Rhim. Like and subscribe to join us for the lively debate on Falcons Final Whistle.
Welcome to Falcons Final Whistle – an Atlanta Falcons football postgame podcast during the season that shifts gears in the offseason to answer a pressing question about the team's future each week through free agency, the NFL Draft and the offseason program.