FLOWERY BRANCH, Ga. -- After adding several intriguing options to their offense during the offseason, Tampa Bay developed what, on paper, looks like a very potent unit.
That potency has showed up at times in 2017, but not on a consistent basis. The Buccaneers are 13th in yards per game, averaging 342.8 yards, and 22nd in points per game, averaging 20.3 points. Looking closer at how Tampa Bay is gaining those yards, it's clear there is a major discrepancy between the run and pass.
The Buccaneers average 79.8 yards on the ground each game, which is 30th in the NFL. Through the air, they gained 263 yards per game, which is fourth.
Many of the weapons Tampa Bay added to the offense were meant to help it develop an effective passing attack, which is something it's done this season.
The Falcons (6-4) are currently seventh in the NFL in yards allowed through the air per game, giving up just over 200 yards. Five times this season, Atlanta held its opponent under 200 passing yards, and its pass rush has begun to increase pressure on opposing quarterbacks.
Let's take a deeper look at what the Buccaneers (4-6) do well through the air and how the Falcons match up against them.
A variety of options for the Buccaneers
Like Atlanta, Tampa Bay has many different options it can utilize down the field on pass plays. Whether it be receivers Mike Evans, DeSean Jackson and Adam Humphries or tight ends Cameron Brate and O.J. Howard, the Buccaneers can run a variety of different looks to get certain players involved in positive situations.
"They've got different weapons, different size guys, big tight ends, tall tight ends, big receivers, fast receivers, guys who are good in the slot, a real downhill running back, and other ones who are more change of direction based," Falcons coach Dan Quinn said. "That kind of versatility, when you have that many weapons, that's what this week is for. Trying to find all those matchups, who matches up where. Each week, that's a fun part of the game."
It's no surprise that Evans leads the team with 45 catches for 624 yards and four touchdowns, but Jackson is right behind him with 532 yards and three scores on 35 catches. Interestingly, both Brate and rookie tight end Howard have four touchdowns this year, signifying their value to the offense, especially in the red zone.
There's nothing overly intricate about the offense Bucs head coach Dirk Koetter brought to Tampa Bay. The Buccaneers run a combination of routes designed to space out defenses and attack multiple levels. With Jameis Winston at quarterback, the offense is more adept at hitting plays downfield, whereas backup Ryan Fitzpatrick (who will start Sunday vs. the Falcons) has a better sense of timing and finding his receivers right out of breaks.
When going vertically, Tampa Bay often attacks outside of the numbers while also having an option in the deep, middle portion of the field. Another common aspect of the Buccaneers' passing game are long crossing routes that take advantage of the space created by a receiver going deep on the opposite side of the field.
Twice against the New England Patriots, the Buccaneers ran this type of play. The plethora of weapons Tampa Bay has at its disposal allows it to run the same combination of routes with different personnel.
In the third quarter of their loss against the Patriots, the Buccaneers hit Humphries for a 16-yard play on a crossing route in the middle of the field. Humphries lined up in the slot on the right side of the formation to start the play, and he took advantage of the space Evans created on the left side.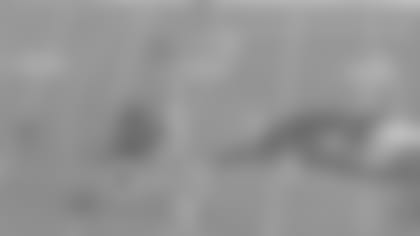 Tampa Bay ran a similar type of concept in the fourth quarter with the same success. On that play, Evans lined up in the slot on the left side and ran the deep crossing route going to his right while Jackson clears out space with a deep route.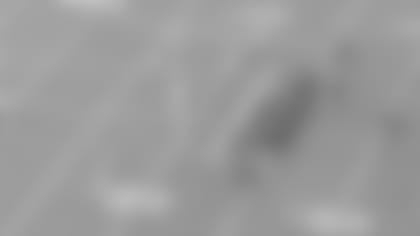 Attacking space in the middle of the field with deep options on the outside is a common route scheme for the Buccaneers. Something that complements that combination on the outside are deep out routes, which look similar to a deep vertical and can be very deceptive if run by veteran receivers like Evans or Jackson.
With the weapons Tampa Bay has at tight end, there is an added element of creativity to the offense. Against the Buffalo Bills, Winston connected with Howard on a play-action bootleg throw-back pass that is identical to the play the Falcons ran against the Seahawks for a touchdown to Levine Toilolo.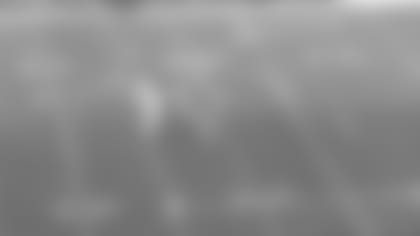 The players Tampa Bay has on offense gives them great flexibility in the plays they run. Whether they choose to go downfield to Jackson and Evans or find an underneath option, the Buccaneers have versatile players at each position who can make an impact in a multitude of ways.
How the offense changes with Fitzpatrick
With Fitzpatrick under center instead of Winston, the Buccaneers' offense hasn't changed schematically. Each quarterback has his own strengths, however. For Winston, his arm strength makes him especially effective on deep out routes, which is a difficult throw for some quarterbacks to make routinely.
What Fitzpatrick has done well in his playing time this season is make smart, high-percentage plays and hit on timing throws when the receiver breaks out of his route.
"The decision making of where to go with the ball, 'Sometimes with pressure I go here, or against non-pressure this is the look', so you can tell the mental quickness is there for him to make the right decisions against the right read," Quinn said of Fitzpatrick. "That's oftentimes what we'll look for when we're facing a quarterback. What could jam him up? He's pretty quick and sharp in that way to know against this coverage or against this pressure, here's where I want to deliver this football."
That's not to say Fitzpatrick can't hit on those deeper out routes. His anticipation of the receiver's break allows him to get the ball out there with plenty of time to spare. In Week 11 against the Miami Dolphins, Fitzpatrick hit Jackson for a 24-yard gain on such a play.
Jackson lined up on the right side of the formation with Miami in a Cover 3 look – meaning there is a single high safety and each cornerback is responsible for a deep third of the field. Fitzpatrick recognized the coverage and found Jackson on the sideline right as he broke the route.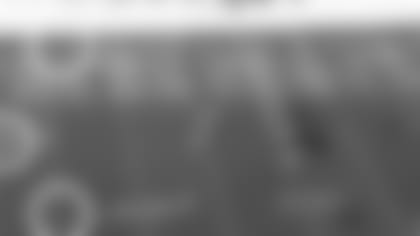 Although Fitzpatrick isn't known for having a big arm, he's certainly capable of making all of the throws needed in this offense, which means the entire playbook is open for him.
"I don't know if that's necessarily the case," Fitzpatrick said of any changes to the offense, according to Scott Smith of the Buccaneers' team website. "Obviously Jameis [Winston] has a much better arm than I do in terms of throwing the ball downfield and stuff. But, the offense hasn't changed a whole lot since I've been in there in terms of what we are trying to get done."
One aspect of Tampa Bay's offense that has yet to be mentioned, but is certainly a major aspect of what they do, is the screen game – a staple of Koetter's offense.
Against the Dolphins, the Buccaneers ran a total of eight screen passes and targeted four different players on those types of plays. Whether it's a receiver screen on the outside, or a running back coming out of the backfield, Tampa Bay often looks to take advantage of an aggressive defensive front by hitting a big play behind them.
The Buccaneers also show some creative looks on their screen passes. In the second quarter, Fitzpatrick faked a swing pass to Humphries on the left side of the formation before pivoting to find Doug Martin coming out of the backfield. The play resulted in a 30-yard gain but was ultimately negated by an offensive penalty. Still, it provides a good example of the screen game Tampa Bay uses.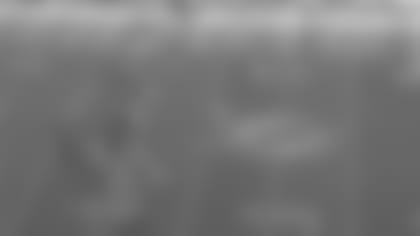 The fake to Humphries makes Miami's linebackers and secondary bite to the wrong side of the play, while Martin slips free to the right and catches the ball with a nice lane set up in front of him.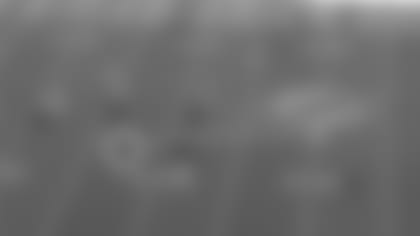 Tampa Bay attacks defenses at every level. Whether it be down the field outside of the numbers, on deep or intermediate routes over the middle or on screen passes out of the backfield, the Buccaneers' offense isn't easily pinned down.
Although he may not be the starting quarterback, Fitzpatrick is more than capable of executing Tampa Bay's offense at a high level.
"He's done a good job," Koetter said. "Teams aren't dying to play their backup quarterbacks, but our backup quarterback, much like the (Falcons), has a lot of experience and 118 starts under his belt. He's gone in there and he's done a good job. He's 2-0 as a starter."
How they've played the Falcons
Obviously, there is familiarity between these two teams. Since 2015, the year that Dan Quinn arrived in Atlanta and Koetter arrived in Tampa Bay, the Buccaneers are 3-1 against the Falcons and average 361.25 yards – 250.5 of which are through the air – and 26.25 points.
Those numbers aren't exactly indicative of how these two teams will match up from a personnel standpoint – this version of the Falcons' defense is different than any iteration of 2015's and early in 2016 – but it is useful to look at from a schematic standpoint.
Atlanta primarily runs a Cover 1 or Cover 3 defense, taking away the middle of the field and inviting teams to attempt a much harder pass outside of the numbers. The improvements the Falcons' defense made last season makes their Week 9 matchup on Thursday night a better indicator, although it should be noted that Desmond Trufant left the game early due to injury and the Buccaneers were coming off an overtime game on a short week.
Tampa Bay gained 396 yards against Atlanta in that game but 202 of those yards came in the fourth quarter during garbage time. Through the first three quarters, the Falcons' defense held the Buccaneers to under 200 yards. It's entirely worth mentioning, however, that Evans caught 11 passes for 150 yards and two scores in that game.
The Buccaneers didn't really challenge the Falcons' secondary on deep throws downfield. Instead, they opted for short routes, crossing routes or longer out routes to attack underneath the coverage.
One of the most memorable plays of that game – Keanu Neal's hit on Evans – came on a deep out route. On the play, Evans lined up just inside of the numbers on the right side of the formation against Robert Alford. The Falcons actually ran a Cover 2 scheme on the play, and Evans breaks just after he passes Alford and before Neal can get over to cover him.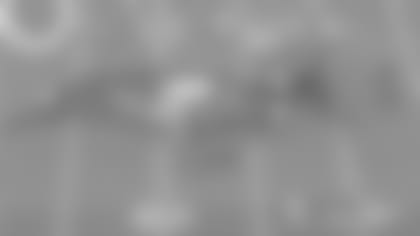 Now in their second season, De'Vondre Campbell, Deion Jones, Keanu Neal and Brian Poole should be more comfortable reacting to the Buccaneers' crossing and middle routes. Both Trufant and Alford have played well this season, but Evans and Jackson are among the top duos in the NFL.
This matchup will certainly be among the most intriguing in Sunday's game, and the versatility on each side of the ball should make for an exciting look at each team's strategy heading into the contest and their ability to adjust as new situations develop. "You've got to be real disciplined on your base stuff," Falcons safety Ricardo Allen said of playing a team with so many weapons. "When you go against a team like this who has such a [variety] of personnel and formations they can go into you've got to be really keyed into what your details are, because they are going to try to exploit them. Going into division play and playing against this team so much, they know the ins and outs of us and we know the ins and outs of them."