FLOWERY BRANCH, Ga. -- In the 2017 NFL Draft, the Panthers added one of the most dynamic offensive players coming out of college to their roster.
During his final two seasons at Stanford, running back Christian McCaffrey gained 4,577 total yards and 29 touchdowns while averaging 6.8 yards per touch. He quickly developed the reputation of being a player who is an asset in all aspects of an offense and absolutely lethal in space.
By drafting McCaffrey in the first round, the Panthers added a multitude of possibilities to their offense and gained a player who could win in space, run precise routes and possessed great speed – something they had been missing.
Work in progress: Panthers still finding ways to use McCaffrey
Over the last couple of seasons, Carolina's passing game has been largely based on a vertical scheme. This was likely in part due to Cam Newton's strengths as a quarterback – big arm and mobility – as well as the size, speed and lack of route-running precision in the Panthers' receiving corps.
This is why the addition of McCaffrey, and by the same token wide receiver Curtis Samuel, is so important. In 2016, the Falcons provided a masterclass in how to effectively utilize running backs in the passing game to create advantages and space out a defense. It's clear the Panthers paid attention.
Falcons tight end Austin Hooper was in his final year at Stanford in 2015, when McCaffrey enjoyed a breakout season. He's seen first-hand what kind of versatility McCaffrey brings to a team.
"Christian's a very talented player," Hooper said. "I played with him at school and he was very athletic, very dynamic and a matchup problem. I knew when he got drafted there that it was that kind of role that they would use him for, and he's been doing a great job with it."
In the play below, it's easy to see how Carolina wants to use McCaffrey to draw defenders on plays designed to attack multiple levels of a defense. The Panthers line up with McCaffrey as the inside receiver in a three-receiver set to the right side.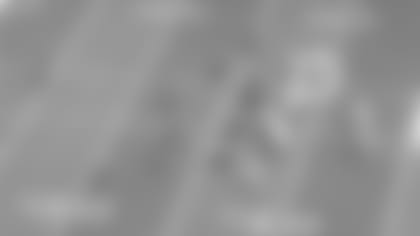 The Panthers run a combination of routes meant to make zone defenders choose which player to cover. This is a common levels route combination, but with a player like McCaffrey running the shorter of the three routes, it's more likely a defender will try to cover him and leave a bigger play open behind him.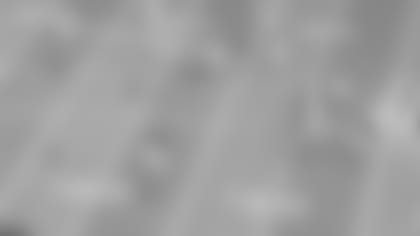 This route allows the Panthers to attack three areas of the field, which are highlighted in the picture below, and force the two designated defenders to make a split-second decision. On this play, the Saints take away the middle corner route and let Newton complete a shorter pass to McCaffrey, which allows him to try and make a move after the catch.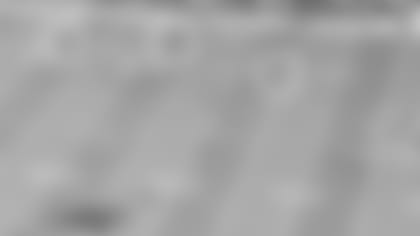 It's clear that Carolina is still learning how to use McCaffrey in the offense, and head coach Ron Rivera said as much this week during a conference call, but his ability to draw the eyes of defenders and pull them off of their spot is something the Panthers have experimented with early on.
"Christian's got a very versatile skill set," Rivera said. "We can move him around in different situations and put him in different spots and do some different things, so that's helped us. I think it's also one of those things that we're still learning how to use him and the best way to implement the things we can do with him."
More than a runner: A legitimate weapon in the passing game
Through the first half of the season, the rookie running back's biggest impact has come as a receiver. McCaffrey has caught 49 passes this year – setting a single-season franchise record for receptions by a running back – for 378 yards and a pair of touchdowns.
When lined up against a linebacker or a safety, McCaffrey's quickness and route-running ability really shine through. He's already adept at beating defenders one-on-one while running a route and can identify the soft spots in zone defenses for an easy completion.
"It's probably the ability to get out of the backfield and make the catches," Falcons coach Dan Quinn said when asked what's impressed him about McCaffrey. "Already with 49 catches so far on the season, you can see they're really featuring him in that role. He's got equal amount of catches to carries, which is an unusual stat for a running back. He's got that kind of receiving skill out of the backfield or aligned as a receiver. Much like Free [Devonta Freeman] has that kind of change in direction, that's the thing that I've been most impressed by him. Not only his hands, but his ability to change direction and break guys off in man-to-man."
Most of his routes are to the flats – the short area of the field outside of the numbers – or across the middle. Against the Lions, McCaffrey used his exceptional footwork to goad linebacker Tahir Whitehead into believing he was going outside before breaking inside for a nice completion.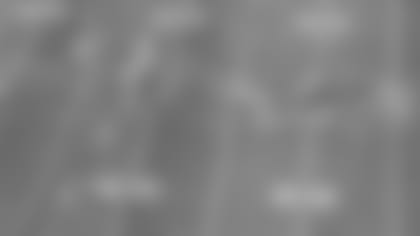 McCaffrey begins this play lined up in the backfield, and the Lions run a zone defense with two safeties over top. The Panthers have a combination of routes that attack the flats, the deep corners and the deep middle parts of the field.
The concept isolates Whitehead and McCaffrey, which is a matchup that favors the Panthers.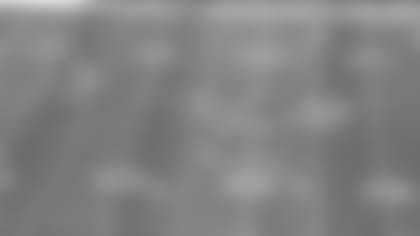 It's unclear whether McCaffrey has an option route that allows him to break either inside or outside or whether he just uses a stutter to freeze his defender, but it works wonderfully. Whitehead bites on McCaffrey's fake to the flat, a route he commonly runs, which leaves the rookie wide open.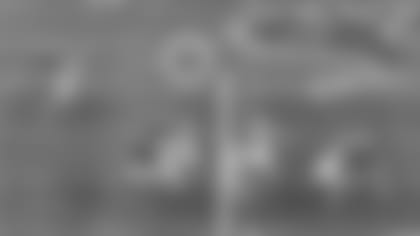 Whitehead is certainly not alone among McCaffrey's victims this season. This route coming out of the backfield has been one of the most effective for the running back so far during his rookie season.
This is just one example of McCaffrey and the Panthers using his quickness in the short part of the field to their advantage. Because he gets to the flat so rapidly, defenders usually can't waste any time committing to that route.
Most of the time he is just running a simple out route to the sideline, but Carolina hasn't been afraid to keep adding wrinkles in its designs for the rookie speedster. In the third quarter of their loss to the Saints, the Panthers lined McCaffrey out as the slot receiver on a first-and-10 play. Once again, he ran the same quick out route.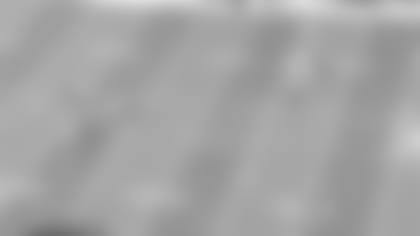 Likely having seen Carolina run this route several times before, the Saints' defensive back attempts to undercut McCaffrey for a potential interception. The Panthers weren't running a typical out route, however. As soon as the defender broke on McCaffrey, he turned back upfield and came wide open for a 37-yard gain.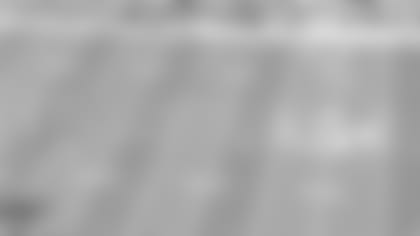 Although he's technically a running back, McCaffrey is one of the most versatile players on the Panthers' roster. They do not hesitate to line him up out wide, and his superb route-running and sure hands make him a major weapon when he does act as a receiver.
"When a guy has a special skill set, you've got to find the best way to utilize it," Rivera said. "Sometimes it's from the running back position, sometimes it's releasing and going into the route, sometimes it's lining up outside. A lot of it's dictated by how your opponent approaches him, and that's one thing we've got to find out is how they're going to approach Christian."
While he has yet to really be effective as a runner between the tackles and only has 117 yards on 49 carries this season, McCaffrey has allowed Carolina to add some interesting run option looks.
The Panthers have always had a read-option element to their offense since Newton has been the quarterback, but with McCaffrey and Samuel in the fold, they've expanded that part of the game plan to include a few new looks.
"The deception part is a big part of their offense [with] jets sweeps, motions, and putting receivers in the backfield," Quinn said. "All of that is designed to cause some confusion, so we have to be really disciplined."
Most notable among the tweaks to Carolina's option attack was the addition of the shovel option, which the Panthers used in their win against the Lions. At the 6-yard line and facing second down, the Panthers line up in a three-receiver set and send Samuel on a jet sweep motion designed to widen the backside of the defense slightly.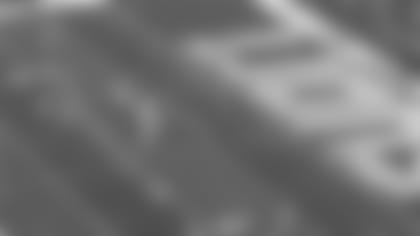 After faking the jet sweep, Newton and running back Jonathan Stewart roll out to the left with option spacing.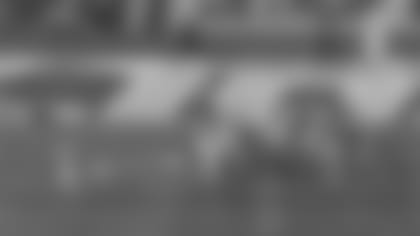 The key read on this play is the outside linebacker. Two defenders move to cover the pitch to Stewart, leaving him unavailable as an option. It appears the outside linebacker has Newton defended, which should mean the play will be unsuccessful.
Detroit's defenders on the side where the play is heading fail to recognize McCaffrey scraping behind the line of scrimmage and coming free just to the right of Newton and ready to take the shovel pass. If the outside linebacker stays on the quarterback, the shovel pass is open. If the linebacker moves to take away McCaffrey, Newton is free to run into the end zone.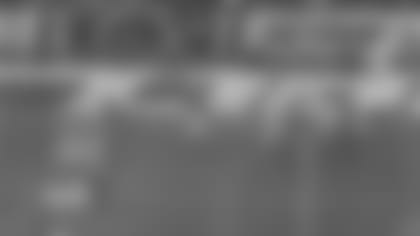 The end result of the play was a 6-yard pass to McCaffrey for a touchdown, the first in his NFL career. It was a well-designed play by Carolina that fully utilized its offensive weapons.
While not every option play for the Panthers is that intricate, even their standard looks seek to put each of their offensive players in the ideal spot to make a play. For McCaffrey, that means getting him out in space where he can make the most of his speed.
Bears provide blueprint for slowing McCaffrey down
Despite the immense preseason buzz that surrounded McCaffrey, his potential has outweighed his production thus far. The rookie running back has unquestionably become one of the focal points for Carolina's offense, but his 495 total yards are five less than Alvin Kamara, 237 yards less than Leonard Fournette and 575 yards less than Kareem Hunt.
McCaffrey hasn't been bad by any stretch of the imagination so far, but he hasn't been as instantly dominant as some people may have thought heading into the season.
At this point, his clear strength is as a receiver. McCaffrey's agility in space makes him a difficult matchup for any linebacker, similar to New England's Dion Lewis or former Saints running back Reggie Bush.
The Falcons have placed great value in versatility on defense since Dan Quinn's arrival, and there are a few players who should be able to contend with McCaffrey in space – Deion Jones, Brian Poole and De'Vondre Campbell, just to name a few.
One defender who is familiar with what McCaffrey can do is rookie pass-rusher Takkarist McKinley, who played against him while at UCLA.
"He reminds me of Le'Veon Bell," McKinley said. "He'll just kind of be patient and wait for the hole to open up, and once he sees a hole, he'll shoot (through) it … Now you've got players in the NFL who know how to play the run, so the holes are not as big as they were in college. So, for us, as a defense, we've got to be really gap excellent.
"He's faster than he looks. On film you see he has a lot of explosive plays, but once you get on the field it's like, 'OK, this dude, he can run.'"
On a per-touch basis, McCaffrey's worst game this season came against Chicago. He gained 46 yards on 14 touches, an average of 3.3 yards. McCaffrey gained 20 of his yards on one catch during a play which Newton extended outside of the pocket. Without that catch, McCaffrey's average drops to just 2 yards per touch.
Chicago's athletic linebackers and impactful defensive line limited McCaffrey's room to run between the tackles, closed quickly on sweeps and outside runs and rallied to bring him down immediately after a short catch. The Falcons have defensive players who can do much of the same, and McCaffrey's skill set is one they should match up well against.