Editor's note: Archer's Take is a weekly series in which Falcons analyst Dave Archer provides insight and analysis of each Falcons game.
Players are going to have to lead gut-check efforts
In 1986, I was in my third season in the NFL, and I was the Falcons starting quarterback when we started the season 5-1-1. But we lost our next three games, and we had lost our grip on the NFC West to the Los Angeles Rams, who we had already beaten. And we had the defending Super Bowl Champion Chicago Bears coming to town.
With that critical game on the horizon, and our season on the ropes, Jeff Van Note, Mike Kenn and Buddy Curry lead a players-only meeting. We needed to look inside ourselves and regain the understanding of what we were player for. It wasn't about calling any one person out, but we talked about accountability as players, looking inside ourselves and understanding the basis that we were accountable to the person to our right and left.
It helped us get some things out on the table so that we didn't lose trust, we didn't leave things unsaid, and we went out on the field knowing we were all in it together and we all had each other's backs. We couldn't walk out onto the field hanging onto any baggage.
The meeting worked. We came out that week and played freer, we eliminated the anxieties about being blamed for mistakes and took all of that of our backs. We came out and played more as a team, and we played with a different energy as we jumped out to a 10-0 lead over the Bears. Unfortunately, I ended up injuring my shoulder in the second half, and we ended up losing that game by a field goal. But there's no doubt that we played differently after resetting our connection as a team.
Sometimes in the minutiae of a week, you lose perspective of the bigger picture. Ultimately, you're there to play for each other. This is the greatest team sport there is.
It's real gut-check week for the Falcons and it's time to do some soul searching. You have to believe that on a team led by Ricardo Allen, Grady Jarrett, Matt Ryan and Julio Jones that the players would get together among themselves and ask some tough questions. There has to be a moment of pride check as the Falcons have to find a better way to play football. Coach Dan Quinn is only going to be able to say so much, at some point the players have to ask who they want to be as a team.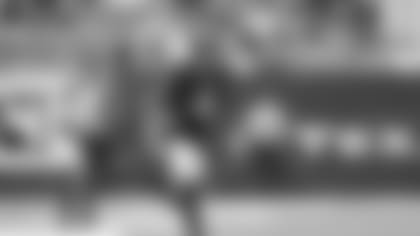 Deshaun Watson showcased accuracy and creativity
First of all, let's give credit where credit is due - Deshaun Watson, the hometown kid played really well and did a good job of being accurate with the ball. Watson was very creative and stayed alive on plays. Atlanta's defense had him pinned in and he was just able to make plays, Watson played at a high level.
For the Falcons' defense, they have to make adjustments in the secondary. There are only two ways a team can combat this and that's by sending more guys than they can block, which can make you vulnerable in the back end - or you can come up and play tight coverage. Tight coverage means don't give the receiver free runs. The Falcons defensive backs are not frequently jamming at the line of scrimmage, while the Texans were stacking receivers. The Falcons were running man coverage but usually weren't jamming receivers. So, when they stack receivers, that first defensive back is taking the first receiver off the ball – and the Falcons were losing the other receivers back there while Houston was running pick plays and delay routes. You have to jam that first receiver off the ball to disrupt the ability for both players to release in tandem with one another and give the deeper defender a chance to cover his guy. This is a copycat league - everybody else is going to do it until the Falcons get it fixed.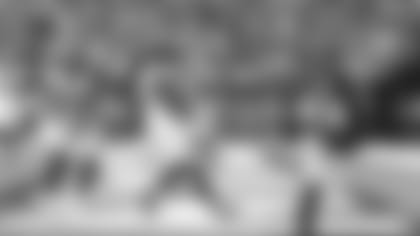 Will Fuller shined as Atlanta's secondary keyed DeAndre Hopkins
Obviously, coming into the game most of Atlanta's attention was geared towards DeAndre Hopkins. Hopkins is the Texans No. 1 receiver and he's the kind of guy who is a part of that hierarchy of receivers and is not far below Julio Jones - that is where he is thought of around the league. So, Will Fuller is that other guy, and if you don't give him that respect or attention that he deserves, he's going to burn you. This was a game that featured two of the better receiving corps in the league. You are going to be hard pressed to find another game that has five or six receivers that are as good as this group. So, Will Fuller just showed you that he is a big-time player and if you are going to pay a lot of attention to Hopkins - as Fuller said to the Falcons defense, "here I am".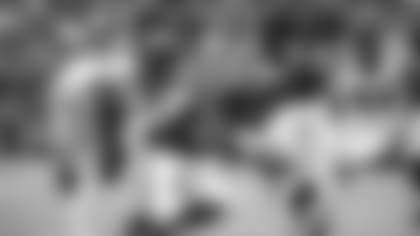 Winning one-on-one battles is going to be the key to generating pressure
Pressure wise, it's mainly up to the two edge guys to cause pressure on the quarterback, but somehow, they just have to win their one-on-one battles. The Falcons ran multiple stunts throughout the game, and they are just not getting home. That means they have to bring more than the Texans can block, or you have to play better on the outside as a defensive end to get to the passer.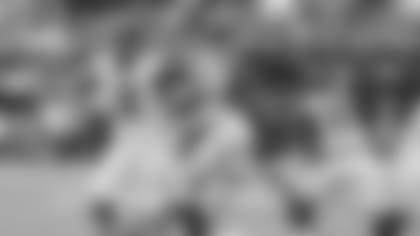 Matt Ryan steps up big, not enough help from supporting cast
Matt really did a good job in the game despite being under pressure for much of the game. We knew coming into the game that Whitney Mercilus and J.J. Watt were going to be tough to handle. The Texans also mixed in a couple of blitzes as they did a really nice job with some zone pressures and caught the Falcons protection without their head on a swivel to pick up that extra rusher.
The Texans were also delay blitzing early in the game and Atlanta struggled to pick those guys up. I thought Matt did a good job for what he could do. The running game plays into this too. In the second half, because the Falcons weren't able to get the run game going, Ryan was throwing on nearly every play and was getting hit frequently. For that reason, I thought he did the most that he could do.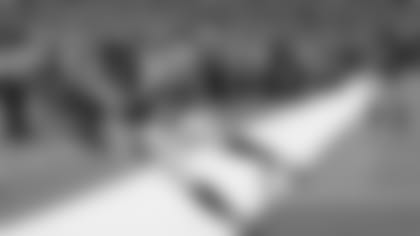 Calvin Ridley touchdown play shows why he is a top-tier receiver
Here's another play where Matt Ryan actually buys himself time. J.J. Watt is right at Ryan's lap and he steps past Watt on the way to the right. Calvin Ridley is running a controlled stop route on the sideline. He sees his quarterback break contain and so he takes off for the goal line. Ryan had let the ball go, it was a nice touch pass on the move and Cal makes an unbelievable twist and catch to get both feet in bounds. Fortunately, he was jammed out of bounds, but came back in to make that play. It's a big time play from one of those great receivers we were just talking about.
Tackling, pressure and coverage improvements will generate more takeaways
Dan Quinn's philosophy is predicated on winning the turnover battle. After five games, however, the defense has only generated two takeaways, with another coming on special teams. I believe the Falcons are trying to tackle the football, which is actually causing them to miss tackles. But I think you still continue to strip at the ball and go after it. And we've seen the ball actually has come out a few times. De'Vondre Campbell knocked two balls out last week, Isaiah Oliver knocked the ball out tonight that we didn't get to them - so the ball is being stripped out some that's a good sign.
As far as interceptions go, the secondary has to be on coverage. Right now, there are too many guys wide open and not enough contested catches. The way you get tipped passes is because you are on a guy and you are stripping at his arm and the ball is popped in the air - allowing somebody to catch it, or you are on coverage and undercut the play, picking it off yourself. The other part of that is getting to the passer and hitting the quarterback as he's trying throw it. None of those things are happening to generate those turnovers right now.