FLOWERY BRANCH, Ga. -- Prior to the start of Atlanta's offseason program, Falcons coach Dan Quinn asked his team to have the best offseason yet.
Not only did the Falcons have full participation for the majority of the offseason program which included APG training for a second consecutive year, the team showed a noticeable sense of motivation.
So with the Falcons 2017 AT&T Training Camp about to begin, here's a look at the 12 biggest questions surrounding the Falcons ahead of the preseason:
12. Which rookies will make the biggest impact, Takkarist McKinley, Duke Riley or Damontae Kazee?
Atlanta drafted UCLA pass-rusher Takkarist McKinley with the No. 26 overall pick in the 2017 NFL Draft with a need for someone to rush opposite of Vic Beasley -- the NFL's sack leader with 15.5 takedowns in 2016. The Falcons drafted Duke Riley in the third round, the second consecutive year the team has drafted a linebacker out of LSU. Damontae Kazee was one of Atlanta's fifth-round picks, a versatile defensive back out of San Diego State. Kazee has been featured at nickel and free safety so far.
11. Who will ultimately win the kick returner job, Andre Roberts, Justin Hardy or Devin Fuller?
One of the few openings in the Falcons' starting lineup is at kick returner. The job will most likely come down to one of the following: Andre Roberts, Justin Hardy or Devin Fuller. Roberts signed with the Falcons during the free agency period after spending the previous season as the Lions' starting punt and kick returner. While in Detroit, Roberts returned two punts for touchdowns and has recorded 2,047 yards and one touchdown in his eight-year career as a kick returner in the NFL. Justin Hardy served as the Falcons' No. 2 option at returner in 2016 where he returned three kicks for an average of 17.3 yards a return. Devin Fuller, Atlanta's seventh-round draft pick in 2016, missed the entire season as he was placed on IR with a shoulder injury. Prior to getting hurt, Fuller saw action at punt returner for the Falcons in the preseason. On six punt returns, Fuller averaged 6.1 yards.
10. Will rookie Damontae Kazee be featured primarily at nickel or free safety?
One of the main reasons the Falcons were said to be attracted to Damontae Kazee was the versatility they saw from him. And since drafting the defensive back in April, he's been featured at a number of positions. Kazee played cornerback primarily at San Diego State but the Falcons have moved him around playing him mostly at free safety and nickel. But will this be the position he shines at the most? The Falcons return both Brian Poole and Jalen Collins, two players who showed during the 2016 season that they are more than capable to handle the job.
9. How much better is this defense with Dontari Poe clogging the middle?
The acquisition of Dontari Poe has been widely proclaimed as Atlanta's best offseason addition. And according to Quinn, Poe's impact has been apparent since Day 1. So how will all the attention the two-time Pro Bowler will likely get affect those who will line up next to him?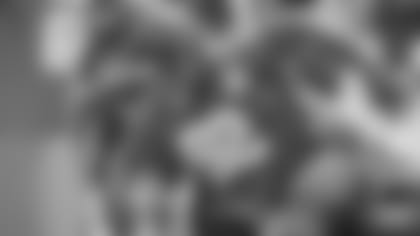 8. Will De'Vondre Campbell blossom at the SAM linebacker spot?
De'Vondre Campbell spent his rookie season primarily playing weakside linebacker for the Falcons. When healthy, Campbell showed promise recording 48 tackles, five tackles for loss, one quarterback hit and one interception. As we've seen since Quinn's arrival in Atlanta, he's all about finding new ways to feature his players, and Campbell is next in line. Campbell will see time at strongisde linebacker in Atlanta's defense during training camp.
7. When will top pick Takkarist McKinley be ready to go?
Takkarist McKinley underwent shoulder surgery this offseason and was unable to participate in the Falcons' offseason program due to an NFL rule that prevents students from joining their respective teams until the academic year is complete. Will McKinley be ready to take the fields with his teammates come July 27? All eyes will be on the Falcons' first-round pick.
6. How long will it take for all the new additions on defense to come together?
The Falcons have plenty of new faces on defense this year, including a new coordinator taking over in Marquand Manuel. The team added defensive linemen Jack Crawford and Donatri Poe through free agency. Then there's the three defensive draft picks: Takkarist McKinley, Duke Riley and Damontae Kazee. Several new players have been added to Atlanta's already young defense. How long will it take for everyone to gel?
5. Can Desmond Trufant pick up where he left off before his injury in 2016?
Ahead of the 2016 season, Desmond Trufant was starting to earn a spot in the conversation had by many when it came to who was the best cornerback in the league. He was certainly backing up the talk before suffering an injury to his pectoral muscle in Week 9 posting 30 tackles, two sacks and one interception in nine games.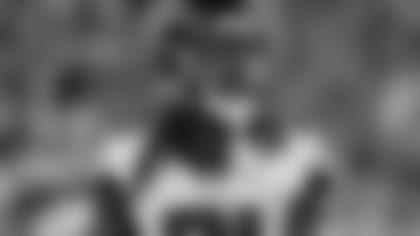 4. Will Julio Jones (and his foot) be at full-go come Week 1?
Following another spectacular season in which Julio Jones earned All-Pro and Pro Bowl honors, Atlanta's No. 1 receiver underwent surgery on his toe. Jones and coach Dan Quinn have said he's expected to be ready to go come the start of training camp. Jones injured his foot in early December, forcing him to miss two games. Despite the injury, he continued to produce throughout the year, totaling 334 yards and three touchdowns in the postseason. It'll be interesting to see how much Jones participates during the preseason. The obvious goal is for him to be ready by that first regular-season game in Chicago on Sept. 10.
3. Will the Falcons be as good (or even better) under new OC Steve Sarkisian?
Steve Sarkisian didn't come to Atlanta to simply maintain the success the Falcons' offense had in 2016. He came here to make it better. So how does he plan to do that and what changes (if any) can we expect to see?
2. Who will win the starting guard spot, Ben Garland or Wes Schweitzer?
The Falcons' starting right guard job has been narrowed down to two players: Wes Schweitzer, Atlanta's sixth-round pick in the 2016 NFL Draft and Ben Garland, a defensive lineman-turned offensive lineman. Who will get the final nod?
1. Can this team get over the hump, return to the Super Bowl and win it?
The biggest question since Feb. 6, 2017: What needs to happen for the Falcons to get to Super Bowl LII? All the pieces appear to be in place.
The Falcons report for the start of AT&T Training Camp on July 26 with the first practice which is open to the public commencing on July 27. The team will hold nine practices open to the public, with the full schedule available to view here.