The upcoming NFL Draft will offer the Falcons their greatest chance yet to reshape their roster, but they already look quite a bit different from Week 17 of the 2018 season.
Atlanta has signed six players thus far in free agency, each one for the offensive side of the ball. The addition of guards James Carpenter and Jamon Brown is a step in the right direction for the Falcons, but there were some notable free agent losses as well.
So, at this point in the offseason, what does the Falcons' roster really look like? Let's take a position-by-position look at how free agency has changed the Falcons.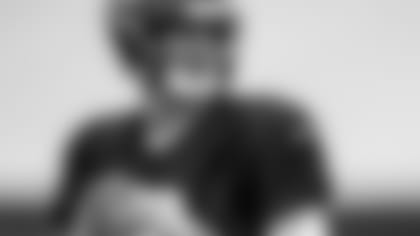 Matt Ryan
Matt Schaub
Kurt Benkert
Notable: It's possible the Falcons bring in a quarterback to compete against Kurt Benkert for the third-string job, but with Matt Ryan and Matt Schaub back nothing is different.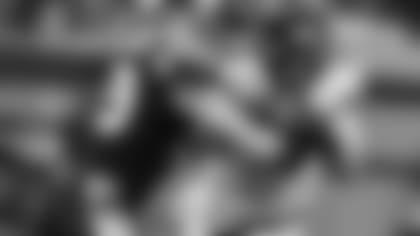 Notable: It would be surprising if fullback was not once again a primary training camp battle this summer. New tight end Luke Stocker played some fullback while with the Titans, and he could compete with Ricky Ortiz for that role. The team may have a number of fullbacks vying for a spot this summer.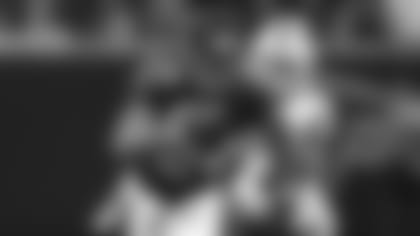 Devonta Freeman
Ito Smith
Kenjon Barner
Brian Hill
Jeremy Langford
Notable: The era of having Devonta Freeman and Tevin Coleman as a 1-2 punch is over for the Falcons after Coleman signed with the 49ers in free agency. The Falcons signed Kenjon Barner to a one-year deal, but that signing could have been as much about his special teams ability as his role as a running back. Freeman, who is coming off an injury-shortened season, and Ito Smith will be the de facto 1-2 punch unless the Falcons bring in competition for the backup spot.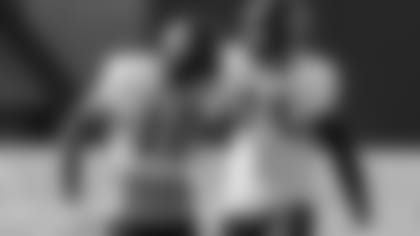 Julio Jones
Mohamed Sanu
Calvin Ridley
Justin Hardy
Russell Gage
Christian Blake
Devin Gray
Notable: By re-signing Justin Hardy, the Falcons ensured that their four most productive wide receivers from 2018 will return. Calvin Ridley had a breakout rookie performance and Julio Jones continues to be an NFL superstar. Russell Gage will be a player to watch in his second season, as the Falcons searched for creative ways to get him involved as a rookie.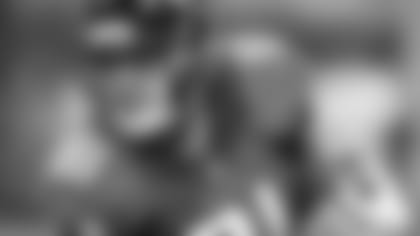 Austin Hooper
Logan Paulsen
Luke Stocker
Eric Saubert
Jaeden Graham
Alex Gray
Notable: The tight end position is now a crowded one for Atlanta after free agency. The Falcons signed both Logan Paulsen and Luke Stocker this offseason, which is interesting given the similarity between the two players' skillsets. Austin Hooper is coming off a Pro Bowl season and has continually improved each year he's been in the league. Eric Saubert and Jaeden Graham will be two guys to watch in training camp.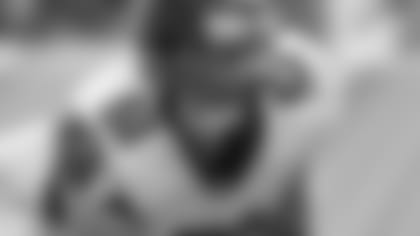 Notable: Alex Mack is the only center listed on the Falcons' roster, but he's among the best in the league. No worries with him in that role, and Atlanta will have a guard prepared to switch positions should Mack have to miss any time.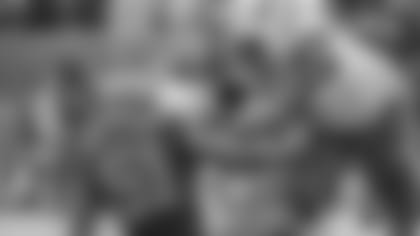 Jamon Brown
James Carpenter
Brandon Fusco
Wes Schweitzer
Sean Harlow
The most notable position for the Falcons so far this offseason. Andy Levitre, Ben Garland and Zane Beadles are all gone and the team signed James Carpenter and Jamon Brown to add size to the position. Carpenter figures the be the penciled in starter at left guard at this point, but it will be interesting to see where the Falcons go between Brandon Fusco and Brown at right guard. Wes Schweitzer is actually a pretty solid depth piece who could put up a nice battle in training camp.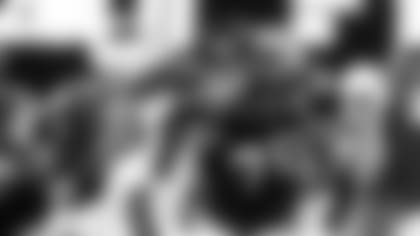 Jake Matthews
Ty Sambrailo
Matt Gono
Notable: If the Falcons were going to draft an offensive lineman, this feels like the position they would target. Jake Matthews was a last-second addition to the Pro Bowl team and is generally a solid NFL left tackle. Ty Sambrailo signed a three-year extension this offseason, but he isn't a proven starter in this league. Matt Gono is a player who certainly looks like an NFL tackle, but he was fully a developmental player for the Falcons in his first year.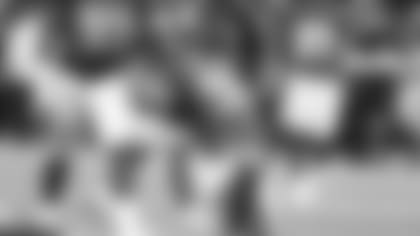 Vic Beasley Jr.
Takkarist McKinley
Steven Means
Notable: Obviously, the Falcons need more than three defensive ends. This is a position that could seriously be in play for Atlanta at No. 14, and a good pass rusher would go a long way towards helping the Falcons defense. 2019 is shaping up to be a true make-or-break year for Vic Beasley, and it will be important to see how Takk McKinley continues to improve.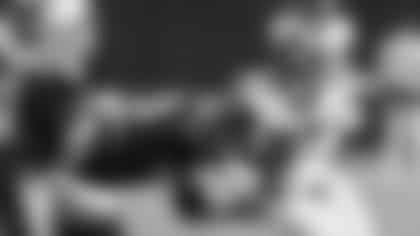 Grady Jarrett
Jack Crawford
Deadrin Senat
Michael Bennett
Jacob Tuioti-Mariner
Justin Zimmer
Notable: This is also a position the Falcons could seriously target with their first-round pick. There are some really talented interior pass rushers in this draft, and it's exciting to think about pairing one of those players with Grady Jarrett. As it stands, Jarrett and Jack Crawford formed a pretty formidable duo last season, and they are back in the fold this year. Deadrin Senat's development will be an important one for this team.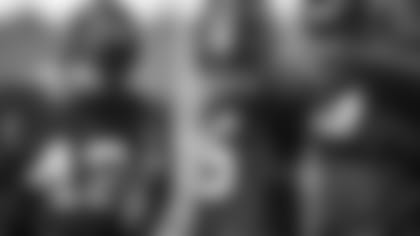 Deion Jones
De'Vondre Campbell
Foyesade Oluokun
Bruce Carter
Duke Riley
Jermaine Grace
Notable: A healthy season from Deion Jones would, in itself, go a long way towards improving the Falcons' fortunes in 2019. One of the most athletic linebackers in the game, Jones is a vital player in the middle of the team's defense. It seems likely that De'Vondre Campbell and Foye Oluokun will be the team's starting outside linebackers, but Atlanta could add some depth and youth in the draft.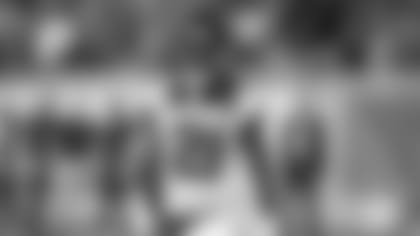 Desmond Trufant
Isaiah Oliver
Blidi Wreh-Wilson
Ryan Neal
Taveze Calhoun
Notable: Robert Alford is no longer with the Falcons, and Dan Quinn has declared Isaiah Oliver as the other starting cornerback. He figures to be the lead candidate to occupy Alford's role opposite of Desmond Trufant, who recovered nicely at the end of the season after struggling early on. The Falcons could certainly look to add to this position, possibly with multiple picks, on draft weekend.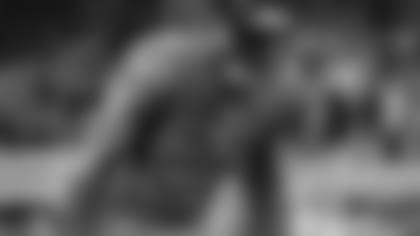 Keanu Neal
Ricardo Allen
Damontae Kazee
Sharrod Neasman
Notable: Although listed as a safety, Damontae Kazee is the front-runner to be the Falcons' starting nickel corner as a replacement for Brian Poole. His breakout year in 2018 prevented Atlanta's secondary situation from being a nightmare after very early season-ending injuries to starting safeties Keanu Neal and Ricardo Allen. They are a great tandem when at full strength, but it remains to be seen how healthy they will truly be once camp begins.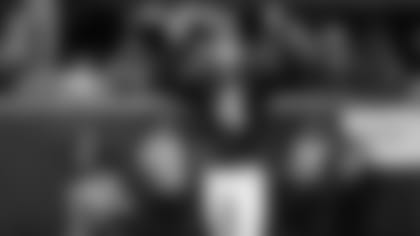 Giorgio Tavecchio
Matt Bosher
Josh Harris
Notable: The Falcons parted ways with kicker Matt Bryant, their all-time leading scorer, this offseason after a truly memorable run with the veteran. That decision to move on was made possible in part because of the confidence they have in Giorgio Tavecchio, who was impressive while filling in for an injured Bryant last season. Both Matt Bosher and Josh Harris return, and they have been very dependable for Atlanta.