It may not feel like it to many fans, but the closest rivalry the Falcons have in terms of all-time series record is with the Tampa Bay Buccaneers. Atlanta is currently slightly ahead of Tampa Bay in the wins column, boasting 27 wins to the Buccaneers' 24, but the Falcons are on a hot streak in this rivalry having won the last 10 games.
Of those 27 victories, which are the Falcons' best? That's the question we're here to answer, and after combing through each Atlanta win the five best have been chosen.
Before getting to the list, though, the Falcons' 35-7 victory on Dec. 13, 1992 deserves an honorable mention. In that blowout, quarterback Wade Wilson – not to be confused with Deadpool - threw for 324 yards and five touchdowns, including one to Deion Sanders.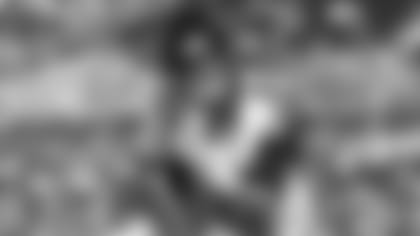 5. Dec. 30, 2018 – Falcons (34) vs. Buccaneers (32)
The first game on this list is the very last game the Falcons played. In the 2018 season finale, the playoffs were already off the table for both Atlanta and Tampa Bay so there wasn't much buzz around the game, but it was actually quite an entertaining affair. The Buccaneers jumped out to a 17-0 first-half lead against the Falcons, but a 19-yard touchdown pass from Matt Ryan to Julio Jones with 20 seconds remaining before halftime gave Atlanta a bit of momentum.
The Falcons then capitalized on their opening drive of the second half, this time on a 5-yard pass from Mohamed Sanu to Ryan, who secured his first career touchdown reception. From there, Atlanta kept rolling and opened up a 31-20 lead on Tampa Bay in the fourth quarter, but two touchdown passes from Jameis Winston gave the Buccaneers an improbable 32-31 lead with just over five minutes left. Matt Bryant came through as he had many times for the Falcons on his final kick with the team, drilling a 37-yard field goal as time expired to secure the win.
This particular contest probably isn't the first to jump into fans' minds, but it was a fun, back-and-forth game between two teams with nothing to lose.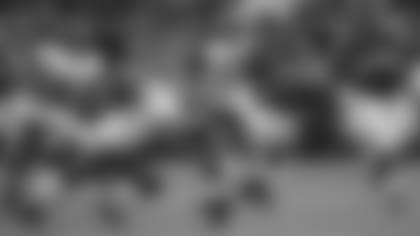 4. Jan. 1, 2012 – Buccaneers (24) vs. Falcons (45)
Atlanta had already clinched a spot in the playoffs, but it entered the final game of the 2011 regular season with the opportunity to secure the No. 5 seed and prove a point. The Falcons did just both in a 45-24 rout that wasn't nearly as close as even that score would suggest. In this season-finale win, the Falcons raced out to a 42-0 lead midway through the second quarter; Julio Jones caught two touchdown passes in that time and Michael Turner had two touchdown runs, including one of 81 yards.
The rout was so extensive that many of the team's starters were pulled prior to halftime. Turner led the way for Atlanta in this victory, finishing with 172 yards and two touchdowns on just 17 carries, an average of over 10 yards per attempt.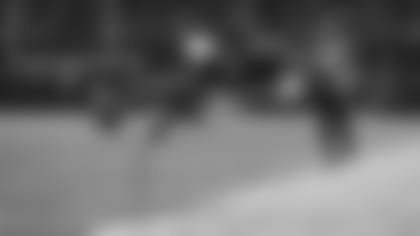 3. Nov. 26, 2017 – Buccaneers (20) vs. Falcons (34)
Another recent game in Falcons' history, this one featured yet another all-time performance from Julio Jones. By halftime, Jones had 138 receiving yards and two touchdowns, leaving many believing that the All-Pro receiver who already had more 250-plus-yard receiving games than any other player in NFL history might be in store for another. He did just that, gaining another 115 yards in the second half and finishing with 253 receiving yards and two touchdowns on 12 catches.
Jones' performance is one reason this game is on the list, but Mohamed Sanu's 51-yard touchdown pass is another. The Falcons' slot receiver was a perfect 6 of 6 with three touchdown passes after that throw, and it marked the first time since 2009 that an Atlanta player not named Matt Ryan had tossed a touchdown pass. Tevin Coleman also had an excellent game for the Falcons, finishing with 19 carries for 97 yards and two touchdowns.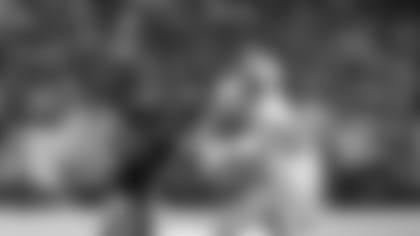 2. Nov. 17, 1991 – Buccaneers (7) vs. Falcons (43)
The Falcons scored 34 points in the game just mentioned above, but during their playoff season in 1991 they rattled off 33 points in just one quarter against the Buccaneers. After a scoreless first quarter, Atlanta scorched Tampa Bay in the second. Andre Rison caught three touchdown passes in the final six minutes of the first half, helping the Falcons break their all-time record of points scored in a single quarter.
Atlanta's defense also played a major role in the victory, holding the Buccaneers to just 42 rushing yards and notching four sacks on the afternoon. Deion Sanders picked off starting quarterback Vinny Testaverde twice, giving the Falcons' offense prime starting position. This win also helped jump-start Atlanta's run to the postseason, igniting a five-game win streak that helped the Falcons earn a wild-card spot.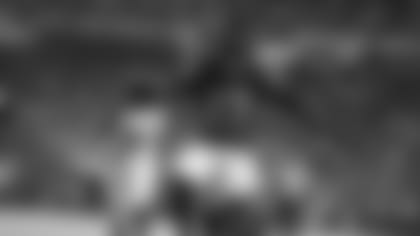 1. Sep. 18, 2014 – Buccaneers (14) vs. Falcons (56)
Matt Ryan and Devin Hester both had record-setting performances as the Falcons cruised to their second-largest margin of victory in franchise history on "Thursday Night Football." Ryan set the franchise record for completion percentage and quarterback rating with a near-flawless performance in which he completed 21 of his 24 pass attempts for 286 yards and three touchdowns. Hester, meanwhile, broke Deion Sanders' NFL record of touchdown returns with a 62-yard punt return in the third quarter.
The game would honestly have been a boring affair had it not been for the utter domination the Falcons wrought upon their opponent. Julio Jones caught nine passes for 161 yards and two touchdowns and Atlanta's defense forced five turnovers, including a pick-six from safety Kemal Ishmael. The Falcons scored in every facet of the game and looked as dominant as they ever have in this all-time performance against the Buccaneers.