The Falcons are home this weekend and will take on the Seattle Seahawks at Mercedes-Benz Stadium. Atlanta (1-6) is in the midst of a five-game losing streak and Seattle (5-2) won all three of its road games so far this season. In the meantime, you've got plenty of questions – so let's get to them now. Just remember that all opinions here are mine unless otherwise noted.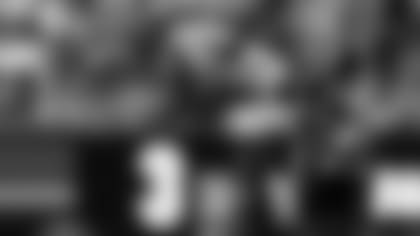 Danny from Macon, GA
Why does it seem like you're always on Matt Ryan's side, regardless of the situation?
Matt: I guess it seems that way because I always back it up with stats, and Matt Ryan is a very good quarterback. There are a ton of knee-jerk reactions and lazy narratives out there and I do my best to point that out. I find it comical when people get upset over that. Have I noted when Ryan has thrown some bad interceptions? Absolutely. Did he play his worst game of the season last weekend against the Rams? He did. But, he was hit nine times and sacked five more times, and was under duress for much of the game. You must take that into account and some people tend to gloss over that because it doesn't fit their opinion. That's just wrong, Danny. And I'm pretty sure you'd agree with me. If Matt Ryan was playing horribly – making bad decisions and bad throws and costing the Falcons games, I'd be the first one to acknowledge here. But he's not the problem with this team, and if you're objective and open-minded about what truly ails the Falcons team right now, you'd see that.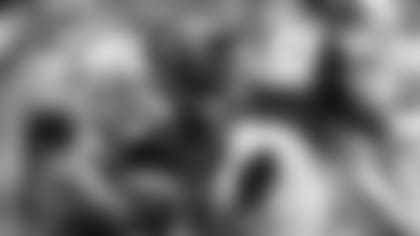 Caroline from Lawrenceville, GA
Why do I keep seeing Hoop and Freeman's name with trade rumors? Hoop has become an incredible weapon and Freeman's great when he gets going. Unfortunately, with a horrible O-line he isn't able to break loose.
Matt: Most of those reports are pure speculation, Caroline. Remember, I've been a sports editor and was the lead NFL editor at CBS Sports for several years. I know how this works. I've assigned, edited and published a lot of these kinds of stories. Sometimes writers will look at the contending teams and comprise those lists based on team needs, not because they've had actual conversations with NFL general managers. They know the NFL trade deadline is approaching and the speculation on possible moves always makes for great content because fans will eat it up. And let's face it, they do. Now, there are a few very well-connected reporters who do have excellent relationships with some general managers and coaches – and sometimes conversations between teams is leaked. I've been a part of those kinds of stories as well. But to your question, I have not read any credible reports on Austin Hooper or Devonta Freeman. Not one. Hope that helps.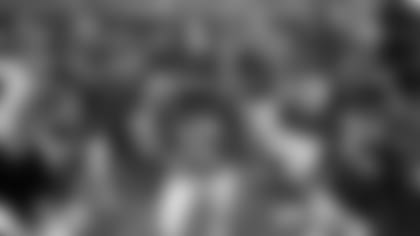 Jerry from Statesboro, GA
Beek! Finally, we make a good move. Mohamed Sanu for a second-round pick, that's a great trade! Now if we could pick up another second or a couple of third-round picks, that would be super cool! I say Desmond Trufant, Ricardo Allen, or Devonta Freeman next. I know you can't comment on player moves, but do you think more moves are coming before the deadline? You tried your best to hold Beek Nation together brother, sorry they let you down.
Matt: Always good to hear from you, Jerry. Nah, no one let me down; I totally understand the fans' frustrations and, even though they get mad at me here sometimes, I know it's more about the lack of wins. I don't take it personally. And you're right – I cannot speculate or comment on any player moves that might be happening, etc. I can say this much: the Falcons are certainly thinking about the team – now and its long-term future – and ways to improve the overall roster. The NFL trade deadline is fast approaching and teams are always fielding questions or trying to gauge interest in particular players, etc. Put it this way, I'm ready for anything and nothing would surprise me at this point.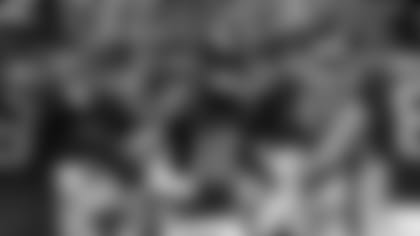 Mike from Henderson, NV
Hi, Beek. I've been very critical of the Falcons this year, but I think the Mohamed Sanu trade was an excellent move. I like Sanu a lot, but we have to recognize the reality of the situation. A second-round pick can pay big dividends later. Do you see any other similar moves on the horizon?
Matt: Mike, I think everyone around the league would agree that getting a second-round pick for Mohamed Sanu was about as good as you could get. That's tremendous value, even if the Patriots are probably going to be picking near the bottom of the round. I agree, it was an excellent move, especially considering that the Falcons are talented at that position with Julio Jones and Calvin Ridley. As far as anticipating more moves, I'll just refer you to my response to Jerry from Statesboro, Ga., above. Thanks for writing in – and being critical is encouraged here. I just don't approve when it becomes personal and nasty.
Roemon from Richmond Hill, GA
Before I ask anything let me just say this: Yes, it's been frustrating with the Falcons, a 5-game losing streak is by far very hard to watch from a stacked, talented team. However, I feel like we're getting closer to solving the problem on both sides of the defense and offense, but come up short. My question is, should the offense readjust the O-line or should the defense readjust the secondary or both? Thanks.
Matt: I'm not sure what exactly you mean by readjust, Roemon, but I'm all for blocking better up front and covering better in the secondary.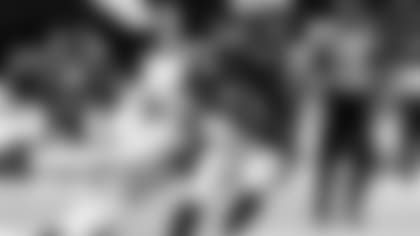 Justin from Indianapolis, IN
Hey Matt, love your articles. Just a few things. I like what you said about giving Bryan Hill more time – a he doesn't look bad. And also about John Cominsky, giving him some time to see what he can do. I think he's worth a look. Can't hurt nothing, but I love the Falcons and nothing will change that, win lose or draw.
Matt: Thanks for writing in and your comments, Justin. It appears that Ito Smith is definitely out for this game against the Seahawks and Brian Hill should be the primary backup. No one knows how many carries (if any) he'll get, but it should be fun to see what he can do, based on how good he looked during training camp and parts of the preseason. John Cominsky has had some opportunities already this season; the main thing I like about him is the effort – you can tell he's always giving it his all. I know it's been a tough year (so far) but hang in there!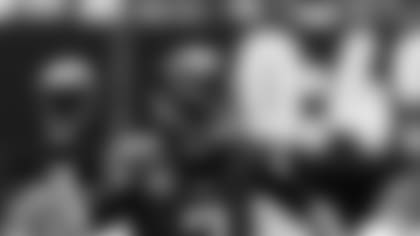 Twone from Beaufort, SC
Why not get rid of Matt Ryan? We need another QB.
Matt: I'm so glad you're not the Falcons general manager, Twone. MAILBAG
Do you have a question about the Falcons that you want answered? Ask a question here and it could be posted on AtlantaFalcons.com.
Do you have a question about the Atlanta Falcons (or anything football-related) you'd like to ask Matthew Tabeek? If so, submit it here. Please remember to include your home state (or country if you live outside the U.S.). Thanks for reading SFTB!