Editor's note: This is a roundtable discussion between Falcons writers Kelsey Conway and William McFadden and digital managing editor Matt Tabeek about Atlanta's 2019 free agency moves thus far.
Q: What surprised you the most about the Falcons' approach?
Matt Tabeek: To be honest, I wasn't surprised at all. The Falcons have a number of needs they need to address this offseason, the two biggest are along the offensive and defensive lines. We all know that two most expensive positions in the NFL anymore are quarterback and defensive end — they're both in high demand and it's tough to find really good ones. And based on the Falcons' cap situation and the fact that they're adamant about taking care of Grady Jarrett and Julio Jones, it didn't surprise me that they'd spend money in free agency on a pair of offensive guards. Offensive linemen take time to develop (and get stronger) at this level and guards aren't quite as expensive as starting tackles. I like the additions of James Carpenter and Jamon Brown, especially since both of the Falcons' starting guards last year ended up on injured reserve (and they didn't break the bank for them, either).
Kelsey Conway: Not much surprised me, but I will say the size of the two guards the Falcons signed caught my attention. Falcons coach Dan Quinn wasn't kidding when he said he wanted to get more physical and "nasty" in 2019. James Carpenter (6-foot-5, 321 pounds) and Jamon Brown (6-foot-4, 340 pounds) weigh more than any Falcons' offensive lineman who was on the roster in 2018. The size of Carpenter and Brown gives Atlanta more options in the run game because of Dirk Koetter's previous usage of inside run plays, and I'm looking forward to seeing that in the upcoming season.
William McFadden: There was one major surprise for me this free agency: I didn't expect the Falcons to be even this active. Yes, we knew fairly well the areas Atlanta could seek to strengthen, but I just didn't think the Falcons would have the cap room to do anything. Credit to the front office for creating more cap space to play with and landing two offensive linemen. Sticking with the offense in free agency was also an interesting approach, but the team managed to fill a couple of niche roles.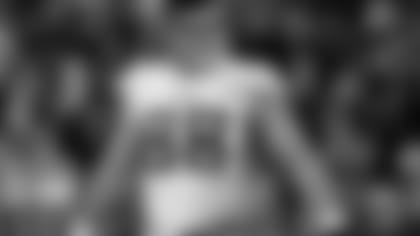 Q: Which incoming free agent intrigues you the most?
Matt Tabeek: I'd have to go with tight end Luke Stocker. I know that he hasn't produced gaudy stats in Tampa Bay and Tennessee (he has 68 catches for 577 yards and five scores in nine years), but I like the potential and versatility he brings to the Falcons offense. You can line him up in a number of formations — including the backfield (he's played fullback before) — and he should make defenses account for him. When you figure in that defenders also have to think about Julio Jones, Devonta Freeman, Mohamed Sanu, Calvin Ridley and Austin Hooper (if he's on the field, too), well, that's a lot to digest in a few seconds. I think Dirk Koetter will find ways to take advantage of Stocker and it'll be fun to see it unfold.
Kelsey Conway: Jamon Brown intrigues me. One of the Falcons' biggest struggles came in the run game last season, where they finished as the 27th-ranked rushing unit. When Brown signed with the Giants in the middle of the 2018 season, he immediately helped improve the Giants' run game. The Giants rushed for 5 yards per carry and averaged 128 yards per game in the second half of the season with Brown starting.
William McFadden: I think it's James Carpenter. The Falcons opted to go the veteran route the last time they needed to address left guard and signed Andy Levitre. Although he missed time in each of the last two seasons due to injury, the Levitre signing was a good one. Can the Carpenter signing be a good one as well? In 2015 and 2016, Carpenter put together two very good seasons as the Jets' left guard. He struggled a bit in 2017 and an injury ended his 2018 season. Can Carpenter get back to playing at a high level? If he can, the Falcons may have another veteran in place for a few seasons. If not, that spot is still a question mark.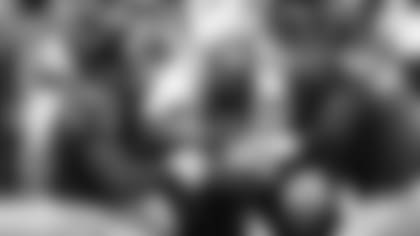 Q: With the new signings factored in, what is the Falcons' biggest need?
Matt Tabeek: Oh, without question it's along the defensive line at this point — defensive end and defensive tackle. Keep in mind that the Falcons only have three defensive ends listed on the roster currently, too. I expect that they'll go into training camp with about six or seven, too. They also need another difference maker at defensive tackle — someone that can wreak havoc inside, collapse pockets, swallow up running backs and sack (or pressure) quarterbacks. Grady Jarrett and Jack Crawford need some help inside. I also think the right tackle position is far from locked up. I'd love to see the Falcons sign a veteran tackle, but they are pricey (teams usually don't let those guys walk because they want to win, too). I could also see the Falcons addressing the cornerback, linebacker and running position between now and the start of training camp, too.
Kelsey Conway: A Day 1 starter at defensive tackle who can play next to Grady Jarrett. The Falcons have yet to solidify that role and I think it's the No. 1 need for the team moving forward. Since Dontari Poe's departure following the 2017 season, Atlanta has yet to find a quality starter to anchor their defensive line. With Quinn taking over the defense, I expect more pressure packages and more physicality. Whoever they decide to fill that role will not only need to be stout in the run game but also be able to get to the quarterback.
William McFadden: A better pass rush. This can be obtained through a couple of different positions, but it is probably the team's overall biggest need. A fearsome pass rush can have a huge impact on what happens at the second and third levels of a defense. The Falcons typically like to generate pressure with their four defensive linemen, so they need to find someone who is capable of dominating a game. Grady Jarrett has shown that ability, Vic Beasley had flashes of that in 2016 and Takk McKinley has had two solid-but-not-spectacular seasons. Finding one more person with double-digit-sack ability could help the defensive line, as a whole, improve, but it would instantly make the defense more dangerous.