After the Falcons 28-12 win over the Jacksonville Jaguars, Arthur Smith was very candid about the decisions he and general manager Terry Fontenot have to make in the coming days. With a 53-man roster cut down date of August 30 quickly approaching, a multitude of questions need to be answered.
However, in his postgame press conference Smith emphasized that just because the Falcons cut down the roster on Tuesday doesn't mean the roster is set. Far from it. So, with this is mind, lets dissect five questions we still have as the preseason concludes and the regular season (and it's decisions) loom.
1. Who earns the final wide receiver spot(s)?
We've done this equation before but we're going to do it again: Let's say the Falcons have five or six roster spots open for receivers. Let's say Drake London, Olamide Zaccheaus, Bryan Edwards and KhaDarel Hodge are locks. You're looking at having one - maybe two - spots to fill. You realistically have four or five players vying for said spots: Damiere Byrd, Cameron Batson, Frank Darby, Jared Bernhardt and a recent sleeper in KeeSean Johnson, who the Falcons picked up last week.
All five of the names on this list played on Saturday, which should tell you how much the Falcons staff still needs to see of them in order to make a final decision on who they're carrying. Here's their stat lines (if you're into that kind of stuff):
Byrd: One catch on three targets for 17 yards
Batson: Three catches on four targets for 22 yards
Darby: One catch on three targets for 35 yards
Bernhardt: One catch on three targets for 14 yards
Johnson: One catch on one target for 35 yards
Of course, I would suggest not reading too much into these stats. What will separate these individuals won't be this singular game, but the overall evaluation of the last month. Smith said earlier in the week he's looking for receivers he can trust, when asked on Saturday if he believe he has that, Smith said: "I do."
2. Have the Falcons established enough depth along the defensive interior?
For the last two weeks, I've said and written on a few occasions that I believed the Falcons depth within the defensive interior was actively playing for other teams. I wasn't entirely sold on the likes of Derrick Tangelo, Nick Thurman, Anderson Abdullah or Timothy Horne. However, because of the collective play of these four on Saturday, I am starting to feel as though I may eat my words.
No other position group has been impacted by injuries like this one. Outside of Grady Jarrett, Anthony Rush and Ta'Quon Graham, depth is an issue. With no word on the extent of Marlon Davidson's reported injury, there are just too many variables at play right now, which is why it wouldn't at all surprise me if the Falcons dip into other team's cuts on Tuesday to find that needed depth.
For their part, though, Tangelo, Thurman, Anderson and Horne may make that decision a bit more difficult. They all four played well individually on Saturday, with Tangelo leading the pack with five tackles (two for a loss) and a sack. Collectively, they helped hold Jacksonville to 54 total rushing yards.
Have they done enough to keep the Falcons staff's eyes from wandering?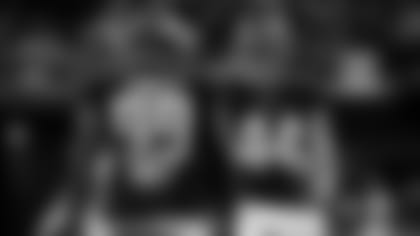 3. Is there room on the 53-man for Qadree Ollison or Caleb Huntley?
Cordarrelle Patterson, Damien Williams and Tyler Allgeier are making this team. We already know this. We also know Avery Williams is, too. Even though his primary role is on special teams, he'll likely be carried on the roster as a running back. Quick math tells us that's four spots taken. Because of this, the numbers don't work in Ollison and Huntley's favor.
Are the Falcons willing to carry five running backs? If so, do they go with Ollison? Probably, but who's to say they want that many on the roster when they could carry an extra lineman or receiver.
Based on their Saturday performances alone, Ollison and Huntley made their case. Ollison finished the game with 30 yards on nine carries and one touchdown. Huntley had a breakaway 21-yard run late that pushed him to 86 yards on 19 carries. He averaged 4.5 yards a run, and scored one touchdown. Ollison and Huntley did everything they could to earn a spot on this 53-man roster, but was everything enough? We'll find out.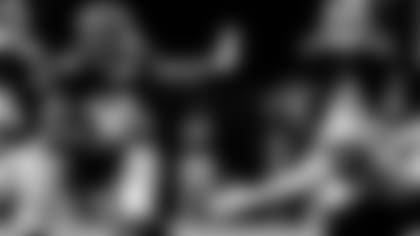 4. What happens to Deion Jones?
This has been a question since the offseason began, let alone the preseason. Jones was activated off the PUP list earlier this week and participated in both joint practices against the Jaguars. So, it wasn't a complete surprise when Jones trotted out onto the field with the second-team defense on Saturday. Even without recording a tackle in his first half appearance, for what it's worth, Jones looked healthy and fast following his offseason shoulder surgery.
However, I can't help but wonder if the Falcons put Jones on film against Jacksonville in hopes of showing the league at large that yes! He's healthy!
Trade rumors have been swirling all offseason about Jones' future with Atlanta. With a mammoth of a contract, it was never in the Falcons best interest to cut Jones if they were wanting to move on from him. It wouldn't have worked towards the salary cap. A post June-1 trade, though? That could work. So, is this something that is still in motion?
Smith and Fontenot have always said they'd take calls from teams inquiring about any player. If a team comes calling with an offer in the next week, is it something the Falcons would be interested in? Perhaps. Smith has said that Jones would have to earn his starting spot back. He wasn't just going to take those jobs away from Mykal Walker or Rashaan Evans simply because Jones returned to the field. So, where does that leave Jones? Even if he makes it to the 53-man cut down, who's to say the Falcons won't shop him around before Week 1?
When it comes to Jones, his future in Atlanta is one big question mark.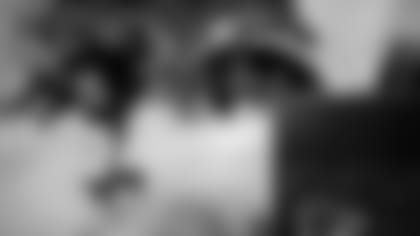 5. Who the heck is the starting center?
The Falcons didn't play any of the first-team offense or defense. The Jaguars kept their starters on the sideline as well. So, it meant that we didn't get to see the competition at center come to any sort of conclusion.
At the beginning of training camp, Smith said the coaching staff wanted as fair an assessment of Matt Hennessy and Drew Dalman at the position as they could get. That meant every single day they were rotating in with the first-team offense.
That continued every single day of the preseason. In Detroit, Hennessy got the start with the first-team offense. In New York? It was Dalman. If the Falcons played their starters on Saturday, perhaps we would have a better idea of just which way this coaching staff was leaning in their decision at center. But they didn't, so we're left patiently waiting.
To be honest, it doesn't feel like Hennessy or Dalman have a leg up over the other at this point. As position battles go, this one is the most competitive we've seen all month. And yet, as Week 1 approaches in two weeks' time, we're still in the dark as to who will line up at center against the Saints. Interested in Falcons tickets?
Join us in 2022 for 9 Regular Season home games! Let us help you find the seats and benefits that interest you!