FLOWERY BRANCH, Ga. – If you were to ask longtime NFL writer Peter King which team he'd be most inclined to buy stock in at this point in the offseason, his answer might surprise you.
Let's just say the Atlanta Falcons would definitely be in the conversation. 
"I'd be buying Falcons stock right now because I think they've got a chance to rebound and play very well this year in what again is going to be a very tough NFC South," King said.
King detailed several reasons why he's "bullish" on the Falcons in a 17-minute Q&A from the annual league meetings last week in Phoenix. Here are some of King's takes:
Quinn taking over defense will give Falcons 'more aggressive' play, including the secondary
With Dan Quinn taking back the reigns of the Falcons' defense, there's a newfound excitement surrounding Atlanta's defense. Based off Quinn's time as a defensive coordinator in Seattle and when he took over the play-calling in the final quarter of the 2016 season, King laid out his expectations of what he thinks the Falcons' defense will look like with Quinn calling the shots.
"I think by the more active role he has in a week-to-week basis with the defense, you're probably going to get to see more of an aggressive defense," King said. "I think he will find more opportunities for Grady Jarrett, I think he's going to find more opportunities for edge players. I think you're going to see more diverse secondary play. More guys rushing from the secondary."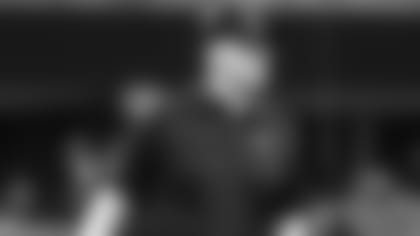 Takk McKinley is the player the Falcons need to step up most in 2019
All eyes will be on Takk McKinley this year and there's no doubt about it. Since being drafted in the first round of the 2017 NFL Draft, the expectations for McKinley have certainly heightened. Not only has Quinn said he's expecting a strong offseason from McKinley to prepare for the upcoming season, King explained why it's vital for the defensive end to have a big year.
"He was drafted to be [the] really strong edge presence," King said. If I'm them, I need 50-to-60 legitimate quarterback disruptions from McKinley this year. I think that is vital because I think they're secondary [could] get exposed. This is a crucial year for this secondary and for the pass rush."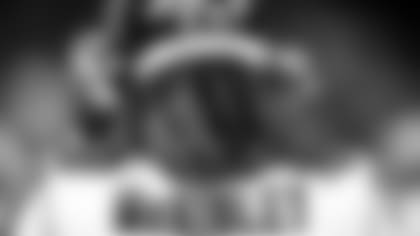 Falcons draft priorities should be improving the secondary, landing another franchise tackle
"If I were the Falcons, [my priority] would be the secondary," King said. "I would want to improve my cornerback depth and I would also draft if I can what I consider to be a long-term offensive tackle.
King also believes the Falcons could also benefit from using that pick on one of the top tackles in this year's draft class, similar to what they did with Jake Matthews in the 2014 NFL Draft when Atlanta selected him with the No. 6 overall pick.
Matthews signed a five-year extension with the Falcons prior to the 2018 season.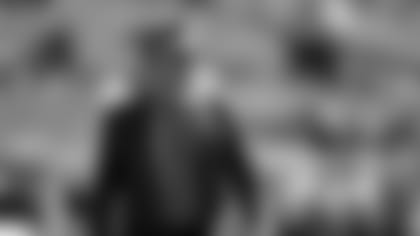 Alex Mack is the ultimate X-factor for Falcons
King knows exactly which center he would pick if he had the luxury of choosing one in a must-win game.
"I'd take Alex Mack every time," King said. "I love Mack."
Based on Ryan's consistent production over the years, King's not worried about what the Falcons will get from QB1 in 2019.
"I always look at Ryan as a guy in my opinion, I just think every year he's going to be a top-5 quarterback," King said. "He's going to be productive enough."
What will help Ryan have another quality year is the play of the guy directly in front of him snapping him the ball and blocking for him.
"Any quarterback is going to play better when he's protected better," King said. "They just have to do a better job of doing that this year whether that's scheme or talent. I think it's vitally important that Alex Mack be healthy and give them one more strong year. You can just see the symbiotic relationship between Mack and Ryan."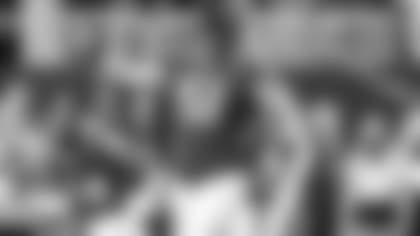 Falcons can't let Deion Jones out of Atlanta
The Falcons have reportedly begun contract negotiations with Deion Jones who has quickly become one of the best players in Atlanta's defense. King believes Jones is a player who could be the heart of Atlanta's defense for years to come.
"I love Deion Jones as a football player and I would want him to be the centerpiece of my defense," King said. "They can't let him go. "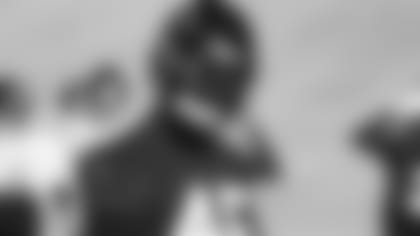 The ultimate compliment to Grady Jarrett
After defeating the Falcons 34-28 in Super Bowl LI, King sat with Patriots' star quarterback Tom Brady and to discuss the game in which Brady couldn't have been more complementary of Grady Jarrett.
"Tom Brady had more respect for Grady Jarrett than anybody on the Falcons that day," King said. "I think the world of Grady Jarrett."