Versatility is the name of the game when it comes to offensive linemen in today's NFL, where depth and consistency has become crucial to maintaining success in the trenches.
The Atlanta Falcons invested heavily in their offensive line last offseason, selecting Chris Lindstrom and Kaleb McGary in the first round of the NFL Draft and signing veteran guards James Carpenter and Jamon Brown in free agency. Lindstrom and McGary will be given every opportunity to flourish on the right side of the offensive line, and center Alex Mack and Jake Matthews are established veterans who have made the Pro Bowl. That means the Falcons really only have the left guard spot to worry about heading into next season, and a few players already vying for that job.
Atlanta is always keeping its options open, however, and it's possible the Falcons believe they can add some value to their offensive line in free agency. That isn't just to say finding a starter for next season but possibly finding options to groom for the future as Mack will become a free agent after the 2020 season. NFL teams can begin negotiating with free agents on March 16th but can't sign a player until March 18th at 4 p.m. ET when the new league year begins.
Given the players they have in place on the offensive line, and their thoughtful approach regarding the salary cap, the Falcons aren't likely to be competing for top-tier offensive linemen. With that in mind, here are five offensive linemen who could be available if they hit the open market (listed in alphabetical order):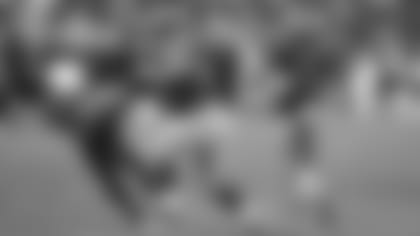 Austin Blythe
Age: 27
Current team: Los Angeles Rams
Blythe has been a core piece of the Rams' offensive line over the last two seasons, and was a standout performer during Los Angeles's Super Bowl run in 2018. More importantly, Blythe has experience playing both guard and center during his time with the Rams. Although Blythe took a step back in 2019 compared to his performance the year prior, he was the 13th-best guard in the NFL in 2018, according to Pro Football Focus, providing a glimpse of his upside.
Why he fits the Falcons: Blythe could come in and offer immediate competition at the left guard spot. He could also serve as the primary backup to Mack at center and provide a future option at that position if Mack is not retained.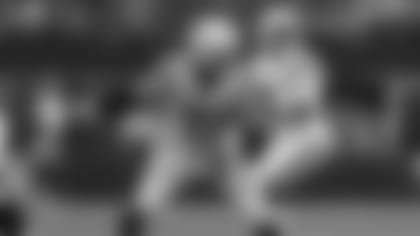 Joe Haeg
Age: 27
Current team: Indianapolis Colts
Haeg is another versatile player who had experience playing both guard and tackle positions as well as tight end in his four seasons for the Colts. During his first three seasons, Haeg started 35 games before switching to a primary backup role in 2019. Regardless, Haeg's four-year average grade from PFF is 65.7, suggesting he offers some upside as well as versatility.
Why he fits the Falcons: The Falcons recently released Ty Sambrailo, who was the team's primary swing tackle and also offered the ability to move inside if needed. Haeg would likely fill a similar role for the team, and his 100 career snaps at tight end suggest similar athletic ability to what Sambrailo offered.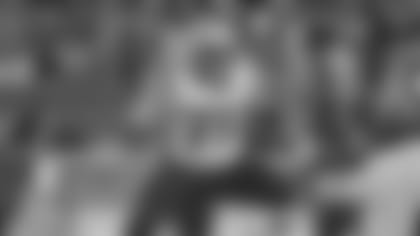 Ted Karras
Age: 27
Current team: New England Patriots
After starting just five games during his first three seasons, Karras was thrust into a full-time role at center after starter David Andrews suffered a season-ending injury at the beginning of the 2019 season. Karras improved significantly as the season progressed, and he did not allow a single sack or pressure during the Patriots' final five games.
Why he fits with the Falcons: Like the other players on this list, Karras offers versatility between both the guard and center positions. He's relatively untested but now has a full season under his belt as a starter and did well in that role.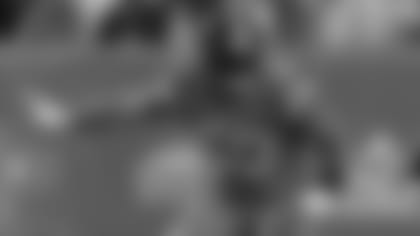 Connor McGovern
Age: 26
Current team: Denver Broncos
McGovern is said to be one of the top interior linemen entering free agency this offseason, so he might be out of the Falcons' price range, but that's just speculation at this point. McGovern started 36 games for the Broncos during his three seasons with the team, splitting his time between right guard and center. PFF graded him as the 11th-best center in the league last season, giving him a grade of 71.9.
Why he fits with the Falcons: While the Falcons likely aren't in any hurry to move on from Mack, it can't be ignored that his contract will expire after next season and he will be 34 years old. McGovern could be a player who Atlanta could groom for the future if he fits the price tag.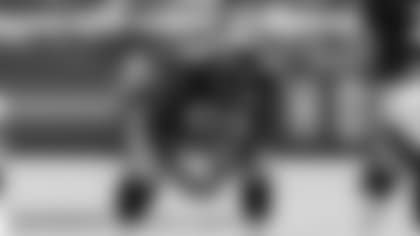 Daryl Williams
Age: 27
Current team: Carolina Panthers
The Falcons will have plenty of familiarity with Williams, who has played his entire five-year career with the Panthers. Williams played more than 150 snaps at left tackle, left guard and right guard for Carolina last season, but he allowed 12 sacks and had the worst season of his career. Prior to 2019, however, Williams has played extremely well when healthy and might be affordable for Atlanta.
Why he fits with the Falcons: Prior injuries and recent performance could put Williams in Atlanta's price range, which might make him worth taking a chance on. The former tackle has experience at guard and is further removed from the injury he sustained in 2018.