The NFL announced Monday that it is officially canceling its International Series for the 2020 season in light of the coronavirus pandemic.
The Atlanta Falcons were set to be a part of that series next season and would have hosted a home game in London at Tottenham Hotspur Stadium. The Falcons acknowledged the league's cancellation of the series in a released statement.
"We have been informed today of the cancellation of the NFL International Series of which the Atlanta Falcons were to be a part of for the 2020 season," the statement read.
"As details are being finalized with the NFL, we are currently working through an additional game slated for Mercedes-Benz Stadium and will release more information for fans [Tuesday]."
Although the Falcons' opponent for their home game in London was never officially announced, it was widely reported that they would face the Denver Broncos in a cross-conference matchup. All NFL games will be played inside of the United States for the 2020 season, meaning the Falcons will host their game slated for London at Mercedes-Benz Stadium.
It is unclear at this time whether the teams set to host home games in NFL International Series planned for 2020 will again be in line to do so in 2021 or if a new set of teams will be swapped in.
The full NFL scheduled is expected to be released at some point prior to May 9.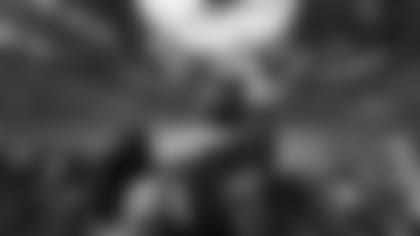 2020 Season Tickets
See the Falcons battle divisional foes along with the Bears, Lions, Broncos, Raiders and Seahawks at the best venue in sports.