FLOWERY BRANCH, Ga. -- Atlanta's defense underwent significant changes in the offseason both in personnel and philosophy, adding defensive coordinator Ryan Nielsen and assistant head coach/defense Jerry Gray as well as an overhaul that saw seven new starters take the field in Week 1 when compared to Week 1 of the 2022 season.
It didn't take long for the Falcons' new-look defense to make its presence felt. After an inauspicious start for the offense, a three-play drive that lost six yards, Atlanta's defense came up with a crucial stop on a fourth-and-1 attempt inside the red zone. The stop ended an 11-play drive and, despite being early in the game, it had a significant impact on the outcome. According to Next Gen Stats, Atlanta's win probability increased by 11.9 percentage points following the play. Additionally, Carolina lost 4.64 expected points added after having a pre-snap EPA of 4.15.
Atlanta's defense was a bit hot and cold in the first half, allowing drives of 11 and 12 plays, but also creating a turnover and a pair of three-and-outs while ultimately allowing just a single score. Things really took off for the unit in the second half. After allowing a field goal on a nine-play drive to open the third quarter, Atlanta stymied Carolina by allowing just 50 yards on 21 plays over their next five drives.
In the first half, the Falcons defensive unit generated 6.72 total EPA and nearly doubled that number to 12.69 EPA in the second half. Atlanta ranked sixth in the NFL in total defensive EPA (19.41) and the Falcons had their best defensive output in terms of EPA since Week 12 of the 2020 season against the Raiders (41.62).
Table inside Article

| Team | Defensive EPA |
| --- | --- |
| Dallas | 25.46 |
| Cleveland | 25.35 |
| Jacksonville | 23.73 |
| Baltimore | 21.82 |
| Washington | 21.50 |
| Atlanta | 19.41 |
The Falcons also improved their defensive success rate, or the percentage of plays that are a win for the defense in terms of EPA, from 56.3 in the first half to 79.2, which was the third-best second-half mark in the NFL. Overall, Atlanta had the 10th-best defensive success rate of the week at 64.6. Last season, the Falcons posted a defensive success rate of 54.7 which ranked 29th in the league and the team's best single-game output, 66.7, came in Week 16 at Baltimore.
The main driver behind the Falcons second-half success was their ability to pressure Panthers quarterback Bryce Young. The No. 1 overall pick in the 2023 NFL Draft, Young completed 10-of-16 passes (62.5%) for 87 yards with one touchdown and one interception in the first half. Atlanta was only able to pressure him on 12.5 percent of his dropbacks.
Compare that to the second half, where the Falcons pressured Young on 54.2% of his dropbacks, including two sacks.
"We started to hit him," Falcons head coach Arthur Smith said. "We weren't getting to him early, that's a credit to them, but we started to wear them down and hit him."
Atlanta limited Young to a 45.5 completion percentage, four percentage points below his expected completion percentage, and a 33.5 passer rating. Atlanta's increase in pressure also precipitated an increase in Young's time to throw.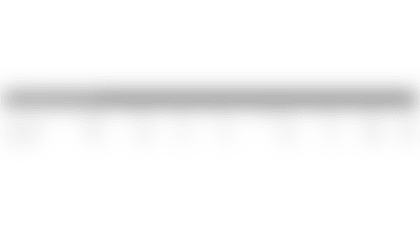 In the first half, Young's average time to throw was 2.86 seconds. That ballooned to 3.38 seconds in the second half. Much of Carolina's offensive success came when Young got rid of the ball quickly, 2.5 seconds or less from snap to throw. On quick passes, Young was 6-of-10 with one touchdown, a 102.1 passer rating and a completion percentage over expected of +3.9.
While a larger portion of his dropbacks took longer than 2.5 seconds to throw (73.7%), Atlanta limited Young to a 29.8 passer rating, 50% completion percentage and a -5.8 CPOE, with both of Jessie Bates III's interceptions coming on plays taking longer than 2.5 seconds from snap to throw.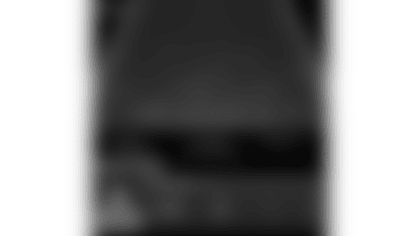 By increasing the level of pressure and forcing Young to hold the ball, Atlanta was also able to limit the Panthers' ability to hit intermediate and deep throws. On throws of 10-19 and 20+ air yards, Young was 1-for-8 for 11 yards and had a -39% CPOE.
All told, the Falcons posted the 10th-best defensive EPA per dropback (0.20) of any team last week highlighting their strong performance against the pass in Week 1. Atlanta will need to find ways to keep the pressure on in Week 2 as they face a Packers offense that allowed the fifth-lowest pressure rate (28.6) in the NFL last week.
Takeaways to Touchdowns
Bates had one heck of a Falcons debut in Week 1, becoming the first player to record double-digit tackles, multiple interceptions and force a fumble in a single game since at least 2000. His performance in the Falcons' win earned Bates his first-career Defensive Player of the Week award.
Every coach in the NFL will preach taking care of the ball on offense and creating takeaways on defense. Atlanta finished with a plus-three turnover margin last week, tied for the best in the league. Not only did all three of Bates' takeaways come at critical points in the game, but all three led to scores on offense. Atlanta's 17 points off turnovers led the NFL last week and were the most by the Falcons since Week 12 of 2020.
"When the offense scores points off turnovers, that's huge," defensive lineman Calais Campbell said after the game. "That makes you want to get more turnovers. When you get points off turnovers, you're probably going to win a lot of games."
In fact, over the past two seasons, teams with a points-off-turnover margin of 17 or greater in a game are 28-0.
Any takeaway can cause a momentum swing. However, it's up to the offense to keep that momentum rolling by putting points on the board. Atlanta's first two trips to the red zone came after takeaways, and the Falcons took full advantage.
Atlanta's offense scored touchdowns on all three trips to the red zone and had a 71.4 red zone success rate on seven plays inside the 20. Only the Cleveland Browns (83.3%) had a higher success rate in the red zone last week. As a reminder, a successful play occurs anytime the offense gains 40% of the necessary yardage for a first down on first down, 50% on second down or gains the first down on third or fourth down.
The Falcons' ability to take the ball away defensively and capitalize in the red zone offensively was the key to success last week. If this group can make a habit of doing that, fans should be excited about this team's chances each time out this season.
Quick Hits
Calais Campbell | Century Club
We had this in last week's Nerdy Birds report as well, and while Campbell came close to bringing down Young in the fourth quarter last week, he's still on the hunt for his 100th career sack.
With one sack on Sunday, Campbell can become the 42nd player in NFL history to record 100 sacks. The 16-year veteran would be one of six active players to reach the century mark and the first since Aaron Donald accomplished the feat last season. Sacks were made an official statistic in 1982. Dating back to 1960, there are (unofficially) 64 players with 100+ sacks, including the Falcons all-time leader and Pro Football Hall of Famer Claude Humphrey (130.0), who played his entire career before sacks were officially recognized.
Since 2020, Bates ranks third in the NFL in Ball Hawk Rate (24.3%), the percentage of targets where the nearest defender makes a play on the football via a pass defense or an interception. According to Next Gen Stats, Bates had 29 coverage snaps on Sunday. He allowed no receptions, a CPOE of -54.6%, and a -9.0 EPA when targeted. He posted a 100% Ball Hawk Rate and a 100% coverage success rate.
"Perhaps the most impactful player on any field this week was Jessie Bates III, who generated three turnovers in his first game as a Falcon after signing a four-year, $64 million free agent deal this offseason," wrote the Ringer's Ben Solak. "Bates' two-interception, one-forced fumble day is only the 39th such day in NFL history. One of his picks got the Falcons the ball inside Carolina's 20, leading to the first points of the game; his forced fumble came while the game was tied and the Panthers were driving. What a debut."
As noted earlier, Atlanta scored points off all three of the turnovers Bates created, but the most impactful may have been his third-quarter forced fumble. Prior to the Bates' forced fumble, the Panthers had a 54.8% win probability. It dropped all the way to 37% following the play and resulted in a -5.04 EPA.
Tyler Allgeier and Bijan Robinson | Dynamic Backfield
The duo of Allgeier and Robinson totaled 34 touches for 177 yards and all three of Atlanta's touchdowns. They accounted for 80.1% of Atlanta's total offense and 87.2% of touches by skill position players.
Robinson played 31 snaps to Allgeier's 16, but Atlanta ran 10 offensive plays with both players on the field, including Robinson's 11-yard touchdown catch. The Falcons averaged 5.2 yards per play with the duo on the field together. According to Next Gen Stats, Robinson had a 10.7% chance of scoring on his second-quarter touchdown catch. Despite catching the pass behind the line of scrimmage, Robinson was able to make three would-be tacklers miss and gained 14 yards after the catch, including 6.3 YAC over expectation to find the end zone.
Not to be outdone, Allgeier had an improbable touchdown of his own.
With the game tied at 10-10, the former BYU Cougar took a handoff and was met in the hole by a swarm of defenders before showing his excellent contact balance, bouncing to the outside and finding the end zone. Allgeier had a 13.3% touchdown probability and zero expected rushing yards on the play. He managed to create 5.3 yards after contact to break the plane.