FLOWERY BRANCH, Ga. -- No two games are alike in the same way no two seasons are. Nowhere does that ring truer than when looking at the Atlanta Falcons defense.
It's no secret that improving the defense was a major point of emphasis this offseason. As we highlighted last week, Atlanta had seven new Week 1 starters in 2023, including free-agent additions, Bud Dupree, David Onyemata, Calais Campbell, Kaden Elliss and Jessie Bates.
Atlanta turned in an impressive performance in Week 1, particularly in the passing game, holding the Panthers to 127 net passing yards and a paltry 3.9 yards per play. Week 2 brought a different challenge, but the Falcons defense showed its performance was no fluke, this time limiting the Packers to 224 total net yards and just 140 yards passing.
Through two games, the Falcons have been able to hang their hat on their passing defense, which is not something that's been a hallmark of the team for some time. Atlanta has allowed the sixth-fewest yards per completion (8.74) in the NFL. That is the lowest mark the team has allowed through the first two games of a season since 2018. The 5.4 net yards per pass attempt the Falcons have surrendered is the lowest mark by the club since 2017.
Comparing the Falcons to previous versions of themselves shows improvement, but the team has also made significant strides alongside some of the top defensive units in the NFL. Opponents have completed 34-of-63 passes for 297 yards with a 74.6 QB rating. That's the sixth-lowest opponent quarterback rating allowed in the league this season. Additionally, opposing passers have completed just 54% of their passes against Atlanta, the third-lowest mark in the NFL.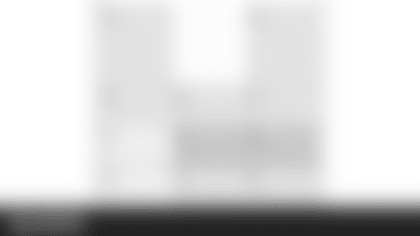 Atlanta is allowing the third-fewest yards per play (4.2) and the second-fewest net yards per pass attempt (4.2). Only Dallas has allowed fewer yards per attempt (3.8), and that stat includes sack yardage or "yards lost attempting to pass" if you want to be that guy about it. The point we're driving at here is the Falcons have virtually matched the Cowboys in that regard, and Dallas has recorded seven more sacks and 36 more sack yards than the Falcons.
All these numbers indicate a strong start for Atlanta's defense but two of our favorite metrics, expected points added and success rate, tell the story in better detail.
Next Gen Stats EPA model determines the expected number of points the offense will score in a given drive taking situational factors like down, distance and field position into account, increasing or decreasing based on the post-snap outcome. The Falcons rank 13th in total defensive EPA (9.96). It is the first time since 2011 that the team has posted positive defensive EPA through its first two games.
We like success rate because it takes into account the totality of a set of downs. A play is considered a defensive success based on the yards to go by down. If the offense gets less than 40% on first down, 50% on second down or fails to convert on third or fourth down those would all be considered successes for the defense. Atlanta ranks 11th in defensive success rate in 2023 (61.1). That rank jumps to seventh (62.1) on passing plays. How about this one? Atlanta ranks third in success rate on passing plays in the fourth quarter (78.3).
Table inside Article

| Team | 4Q Pass Success Rate |
| --- | --- |
| Cleveland Browns | 90.0 |
| Dallas Cowboys | 79.2 |
| Atlanta Falcons | 78.3 |
It may only be a two-game sample size, but last season, the Falcons ranked 29th in defensive success rate (54.7) and 29th in defensive EPA (-56.94). Things are certainly trending in the right direction. According to Next Gen Stats, the Falcons rank sixth in opponent completion percentage over expectation at -5.6 percent, ninth in opponent pass EPA at -12.5 and tied for seventh in EPA per drop back at -0.19.
One of the keys to Atlanta's impressive start in pass defense has been the play of A.J. Terrell.
The 2021 second-team All-Pro has enjoyed a resurgence early in the season. Next Gen Stats credits him with allowing six catches on 13 targets for 57 yards. He's recorded two passes defensed, including a touchdown-saving pass breakup against the Packers. When targeted, Terrell has allowed a measly 46% completion percentage and a 58.8 quarterback rating. Among defensive backs with at least 10 targets, his -15.7 CPOE ranks fourth and his -3.2 target EPA ranks 10th. This marks a return to form for Terrell, who ranked second in the NFL in target EPA allowed in 2021 (-29.4) behind Jordan Poyer (-30.6).
Atlanta will need Terrell and the rest of the defense to remain staunch against the pass in Detroit as the Lions rank 10th in offensive success rate (44.6), fourth in yards per play (5.4), second in net yards per pass attempt (8.1) and 10th in total passing EPA. Quarterback Jared Goff has shown a firm grasp of offensive coordinator Ben Johnson's system as he ranks seventh in CPOE and eighth in EPA per drop back. Sunday should be a strength-on-strength matchup between a pair of up-and-coming NFC teams.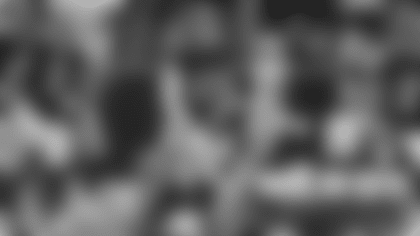 Running the Rock
Switching to the other side of the ball, the Falcons offense came into the 2023 season with an identity and an ability to run the ball and move the chains even when opponents knew what was coming. Through two games, the offense has continued to lean into that identity. Atlanta's offensive line has created space for ball carriers, despite facing eight-man boxes on more than a quarter of carries, resulting in an average speed at the line of scrimmage of 11.43 miles per hour for Falcons running backs. Only Kansas City (11.78) averages a higher average speed at the line of scrimmage entering Week 3.
That speed at the line of scrimmage has led Atlanta's offense to produce the second-most carries of 10-plus yards through Week 2 with 11. That space and speed has also resulted in backs running through would-be tacklers. The Falcons rank second in the NFL with 263 yards after contact. Individually, among players with 20 carries entering Week 3, Tyler Allgeier ranks third in the NFL with 135 yards after contact, while Bijan Robinson ranks fourth with 124.
Running through contact, more often than not, results in success in short-yardage critical downs. Arthur Smith's decision to keep the offense on the field for a 4th-and-1 late in the game last week spoke to his confidence in the offense in short-yardage situations. Through two games, the Falcons offense leads the NFL with a 7.9 rush EPA on 3rd-and-short or 4th down.
It's an old adage in football that run games travel. Atlanta will get their first big road test on Sunday in Detroit. This season, the Lions defense has posted a 64.1 defensive rush success rate, and that number balloons to 75% on third down – the third lowest in the NFL. Don't be surprised if Sunday's game comes down to which team can impose their will in short-yardage situations – strength on strength.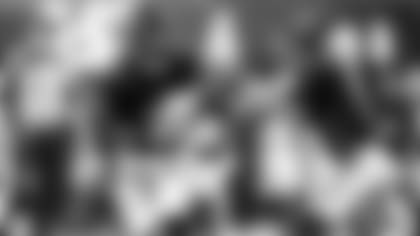 Quick Hits
Atlanta racked up 466 yards of total offense against the Packers in Week 2. That is the highest output by an NFC team this season and the third-highest total of any team in the league. Sunday's game also marked the second-highest yardage total under head coach Arthur Smith, and the fourth time the Falcons have topped 400 yards in a single game since 2021. The Falcons rank 11th in the league in offensive EPA per play (.03) and second in EPA per designed rush (0.13).
Atlanta's offense has totaled 341 rushing yards through two games, the fourth-highest total in the NFL this season. That has been spearheaded by the duo of Allgeier and Robinson. They have combined for 11 runs of 10+ yards, which is the second-highest total in the NFL. Among players with at least 20 carries, they rank third (Allgeier) and fourth (Robinson) in yards after contact per rush.
Robinson ranks second in the league with 76 rushing yards over expected this season and he gains more yardage than the Next Gen Stats model expects on 51.7% of his rushes. On his viral 19-yard carry against the Packers, Robinson gained 20 yards over expectation, meaning he took what likely should have been a 1-yard loss and a play with a 3.7% chance of gaining a first down into the clip below.
Overall, Robinson had seven runs that gained at least five yards over Next Gen Stats expectation, each of those went for at least seven yards with five gaining 10 or more yards.
Arthur Smith made a gutsy call on fourth-and-1 from the Packers' 23-yard line with the Falcons trailing 24-22 and just 2:08 on the clock. According to Next Gen Stats, going for it increased the Falcons chances to win by 6.5% over kicking a field goal in that situation. The result of the play took Atlanta's win probability from 60% before the snap to 74.7% after the whistle. According to the NGS Fourth Down Decision Guide, Smith made the optimal call on all 10 of Atlanta's fourth downs.