FLOWERY BRANCH, Ga. — The rose-colored glasses quickly came off.
As soon as the 2022 season concluded, cornerback Jeff Okudah got excited about 2023. He'd just wrapped up his first double-digit-game season since his college days, a sure sign he was fully recovered from a ruptured Achilles tendon that derailed all of 2021. He believed his next season — now this season — would be his best with the Detroit Lions.
Instead, three months into the offseason, Okudah was traded to the Atlanta Falcons.
"You kind of get rid of the utopian mindset that things will always go perfect and try to just take things as they come," Okudah said. "Obviously, in this game, there's a lot of competitors, so things might not always go your way. But what I'm learning is how you respond, how you bounce back from all that."
And Okudah did bounce back, for the most part. He injured his foot early into summer training camp, was inactive for the Falcons' opening two victories and only recently upgraded to full participation in practice this week. His return to practice came just in time, though, for a game he has had circled on the schedule since May.
Although Okudah's game status won't be known until Friday, he'll hit the road regardless this weekend for the Falcons' Week 3 game (Sunday, 1 p.m., FOX) against the Lions. He hasn't been back to Ford Field since his departure.
"You have to fight the, 'I want to get revenge,' and stuff like that because it doesn't work," Falcons assistant head coach/defense Jerry Gray said. "If you get revenge and you lose, guess what? You hurt the team and you lose.
"If he's thinking about the other 10 guys that he's out there playing with, it won't be so much about him, it'll be about the Atlanta Falcons and what we're going to do on Sunday."
That's exactly what — or rather who — Okudah is thinking about.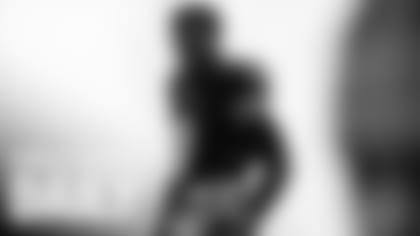 Another lesson Okudah learned from his unexpected change of venue was to not let his emotions get too high or too low. Sunday will inevitably be another test of that, especially if he is sidelined again.
"You just do what you can," Okudah said. "Like we've been having a lot of success on defense; you just play a role. If my role was to be someone that could boost the morale of this team, then that's the role I want to play to the fullest."
The Falcons defense has indeed been having a lot of success. They're allowing 17 points per game, which ranks eighth in the NFL, and then none at all in what have been both been game-deciding fourth quarters for Atlanta so far. The Falcons are also third in yards allowed with 505.
In Okudah's absence, Tre Flowers has been filling in across from starting cornerback A.J. Terrell. And while Flowers has stepped up to the task, Okudah's presence has been missed within the secondary. Okudah was primed to be the other starter and is still slated as such on the latest depth chart.
"Okudah, he brings a lot of swagger to our team," Falcons safety Jessie Bates III said. "He brings some experience, being an older guy. It's always good having your brothers as a whole group together, so it's going to be feeling good when No. 1 is out there."
The Lions drafted Okudah out of Ohio State with the No. 3 overall pick in 2020. He played in nine games as a rookie, starting six, and had an interception, two pass breakups and 46 total tackles. His intro season ended prematurely due to a groin injury.
Then, in 2021, he ruptured his Achilles tendon in the season opener and landed on injured reserve for the remainder of the schedule.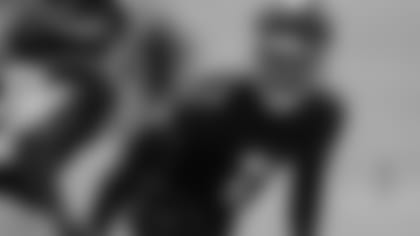 It wasn't until 2022 that Okudah was able to put together essentially a full season's worth of work, starting in all 15 games he played. He had another interception, forced a fumble, broke up seven passes and made 73 total tackles.
"He's such a big corner," Falcons defensive coordinator Ryan Nielsen said. "He's so big and long. He's a physical player. And so, he's got a really good combination of size, strength, speed. It kind of sounds like we're talking about a defensive lineman, but it's Jeff out there. …
"When Jeff's on the field, you feel a confidence with him, with the other players. I think he's gotten a lot better with Jerry and Jack (aka Steve Jackson, the secondary coach) continually coaching him and things like that. Seeing his progression since he's been here, I'm very happy that he's here."
Okudah is a believer that everything happens for a reason. Adversity will only make him stronger. That goes for injuries and moments like back in May when he had no choice but to switch teams.
"I wouldn't say I felt indifferent about it," Okudah said. "But in retrospect, I'm just really glad to be here. I guess you could say it worked well for both sides."