FLOWERY BRANCH, Ga. – What do the Cincinnati Bengals and their fan base think of this weekend's matchup with the Atlanta Falcons? Who better to ask than someone who covers the Bengals on a daily basis.
Geoff Hobson is the senior writer for the Bengals' official team website, and he has thorough, in-depth knowledge of the Falcons' next opponent. He took a few minutes to answer some questions about this matchup from a Bengals perspective.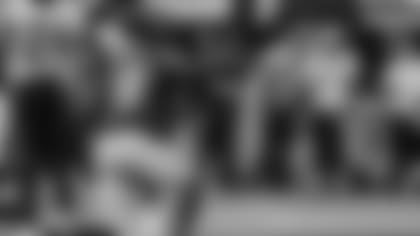 Q: What aspect of the Falcons do you believe the Bengals are most worried about?
Hobson: "The Bengals are dead last in the league in allowing third-down conversions and they've given up many on third-and-long. And the Falcons have converted a bunch of third-and-longs with a trio of receivers that has the Bengals worried about keeping the chains moving.
The Bengals don't want them and Matt Ryan to take over the game like Panthers QB Cam Newton did with the running game last week."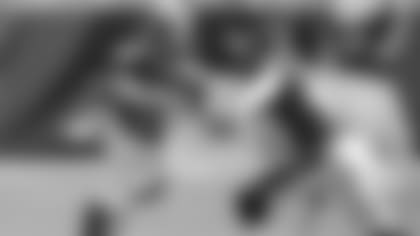 Q: Who do you believe is an X-factor for the Bengals in this game?
Hobson: "The Bengals are going to have to score to beat these guys at home. With both starting safeties down and the linebackers dinged for the Falcons, time for Tyler Eifert and his band of tight ends to have a big day in the middle of the field.
"Eifert (six catches, 74 yards), C.J. Uzomah (2-19 and a TD) and Tyler Kroft (1-16) were available last week and all are capable of big plays with Eifert being the most athletic and dangerous. Eifert and Uzomah each have catches of 29 yards and Kroft is coming off a season where he had seven TDs. It looks like Dalton can work the middle of the Falcons defense. Saints tight end Benjamin Watson went five for 71 last week and Eagles tight end Zach Ertz had an 18-yard catch in the opener."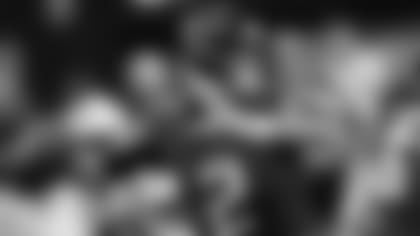 Q: The Bengals win this game if …
Hobson: "Dalton outduels Ryan and his WRs outplay Julio, Mo and Ridley. Both defenses are struggling with mirror statistics. The Bengals are 26th and the Falcons 27th in total defense, 26th and 28th in rushing, respectively, and 24th and 26th in passing, respectively. So, you figure there has to be some numbers to be had here.
"Dalton's WRs have to literally keep up with the Joneses. Of Dalton's four picks in Carolina Sunday, none were his fault. One should have been a catch, but it bounced off Josh Malone's hands and John Ross failed to finish off two routes. The other one was a heave on the last play of the game. But if they get a clean game from Dalton and his gang, they can score. They've put up the sixth most points in the NFL and the Falcons ninth."