The Falcons will hit the road to face the Baltimore Ravens on Christmas Eve for their Week 16 matchup at M&T Bank Stadium on Saturday, December 24. Here's all the info you need to watch, listen to or stream the team's upcoming away game:
What: Atlanta Falcons (5-9) vs. Baltimore Ravens (9-5)
When: Saturday at 1:00 p.m. EST
Announcers: Kenny Albert, Jonathan Vilma, Shannon Spake
Streaming inside the Atlanta market: Fans in the Atlanta market can stream the game on the Atlanta Falcons app.
Streaming outside the market: Watch live out-of-market games and replay every matchup of the season with the NFL+ app. For those outside the country, use GamePass International.
Announcers: Wes Durham, Dave Archer
Skies: Sun and a few passing clouds.
High/low: 26 degrees/17 degrees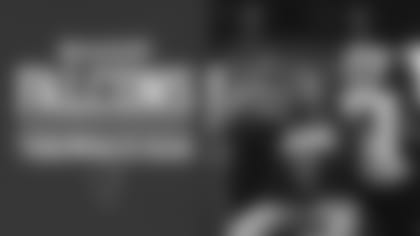 Swaggin' Since 1966
Takin' it back to 1966! Shop the Red Helmet Collection today online or in-store at Atlantic Station.