The only things guaranteed in life are death, taxes and NFL mock drafts failing completely in predicting how the actual event will unfold.
We did a bit of an experiment on that unpredictability, running five separate mock draft simulations, through sites like The Draft Network and Fanspeak, to discover which players are most likely to be available when the Falcons are selecting and which of the players taken in each round would be the ideal pick.
This isn't predictive of what the team could do during draft weekend – if you're looking for something closer to that check out Matt Tabeek's 2019 NFL Mock Draft. Instead, this is about learning how the draft might unfold and playing a few different scenarios.
Round 1 (No. 14 overall)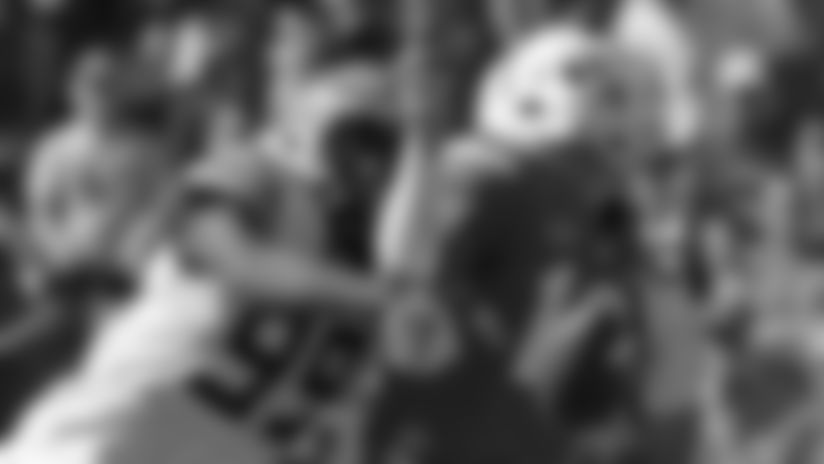 Brian Burns, DE, Florida State (2x)
Jawaan Taylor, OT, Florida (2x)
Christian Wilkins, DT, Clemson
Ideal selection: Burns or Taylor
A selection between these two is really just a matter of how the Falcons are prioritizing their needs. Burns is an elite athlete and one of the top pass rushers in this class; he was only available at No. 14 in two of the five mock drafts we simulated. It's the same case for Taylor, who is considered by a lot of people to be the top offensive tackle in this draft class. Either of these two players could go a long way at addressing an issue.
More likely selection: Wilkins
Wilkins was available at No. 14 in all five of the mock draft simulations we ran. Notably, neither Ed Oliver or Quinnen Williams made it to 14 in any of the five simulations. So, if the Falcons want to go defensive tackle, Wilkins is probably the best bet at where they are currently selecting. Wilkins was a team captain for the national champion Clemson Tigers in 2018, and he is a very well-rounded interior defender.
Round 2 (No. 45 overall)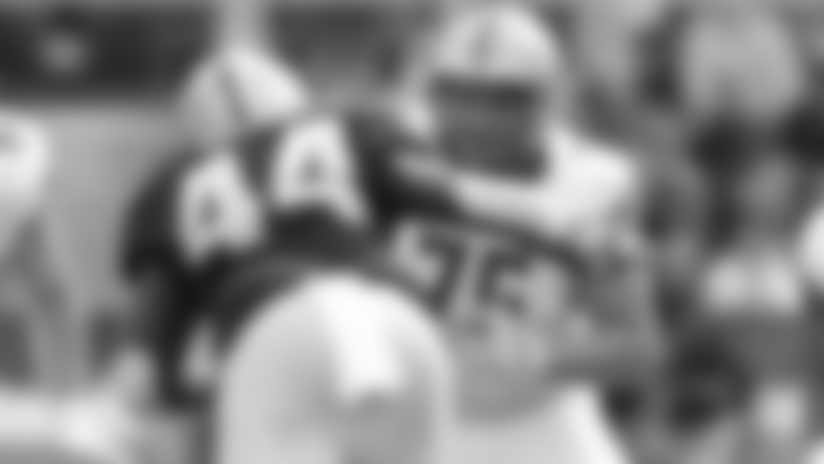 Chris Lindstrom, OG, Boston College
Jeffery Simmons, DT, Mississippi State
Chase Winovich, DE, Michigan
Jerry Tillery, DT, Notre Dame
Erik McCoy OG, Texas A&M
Ideal selection: Lindstrom or Simmons
The choose-your-own-adventure story continues! (I promise this is the last one.) If the Falcons address one side of the line in the first round, it would be a safe bet to assume they address the other with their next pick. If the team goes defense at No. 14, Lindstrom would be a great pickup in the second round. He's an athletic guard who could be ready to take over a long-term starting role sooner rather than later. Although he will likely miss the 2019 season after tearing his ACL prior to the draft, Simmons is one of the top defensive linemen in this class and a steal at No. 45.
Most likely selection: Winovich
Winovich was available in three of the five mock drafts we ran, and he's slotted by most people to be a second-round pick. A productive pass rusher during his time at Michigan, Winovich doesn't do one thing at an elite level, but he does a lot of things very well. McCoy, Simmons and Tillery were available in only one mock draft, while Lindstrom was available at No. 45 twice.
Round 3 (No. 79 overall)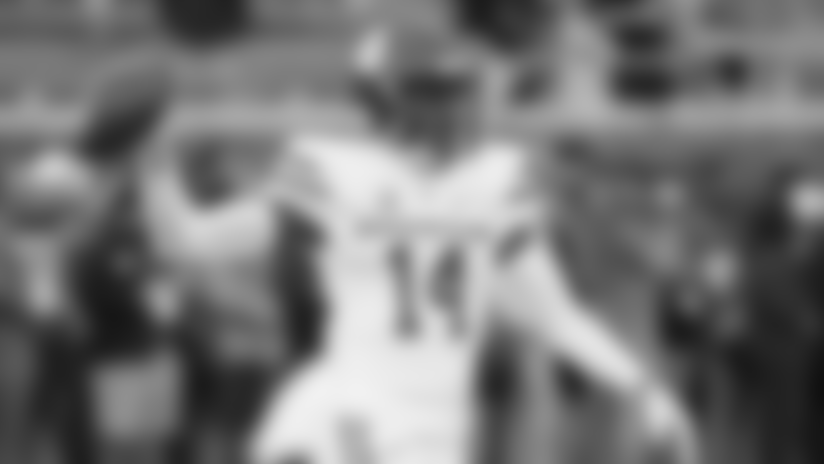 Isaiah Johnson, CB, Houston (2x)
Amani Oruwariye, CB, Penn St.
Trayvon Mullen, CB, Clemson
Rock Ya-Sin, CB, Temple
Ideal selection: Oruwariye
The third round appeared to have some nice value at the cornerback position, where the Falcons need to build up their depth. In only one scenario, did former Penn State corner Amani Oruwariye make it down to No. 79. Oruwariye has tremendous zone coverage ability, ran a 4.47-second 40-yard dash at the combine and still has plenty of upside. He will likely become a starting NFL cornerback.
Most likely selection: Johnson
This could be a bit early for Johnson, seeing as how he was available in all five mock drafts, but he could eventually become good enough to justify it. Johnson switched positions midway through his career at Houston, spending his final two seasons at cornerback after playing wide receiver for the first two. At 6-foot-2 and 195 pounds, Johnson is the prototypical cornerback most often associated with Dan Quinn's style of Cover 1/3 schemes, and he has impressive athleticism at the position.
Round 4 (No. 117 overall)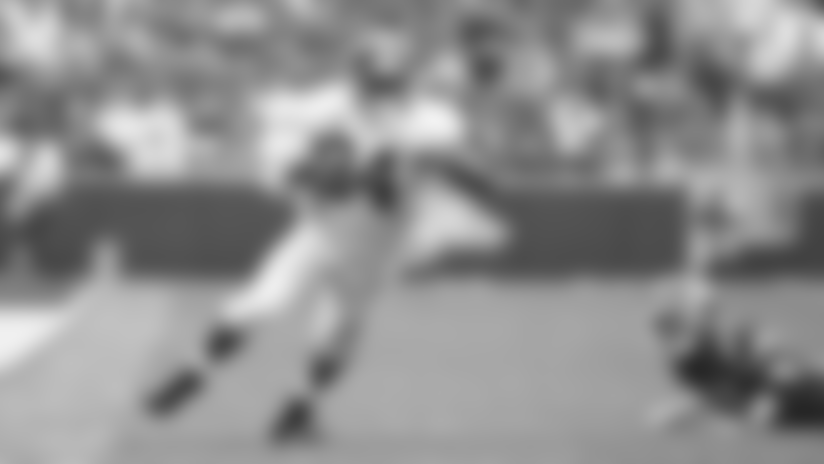 Trysten Hill, DT, UCF: (2x)
Damien Harris, RB, Alabama (2x)
Joe Jackson, DE, Miami
This might seem high to draft a running back, but it's around the spot where the Falcons have often selected one. Harris would offer an excellent complement to Devonta Freeman and Ito Smith, both of whom more similar in style. Harris could be the short-yardage option for a team looking to get better in that aspect of the game, and he would be capable of handling a full workload should that be needed of him.
Most likely selection: Hill
Harris was only available in two of the mock draft simulations, while Hill was available in four of them. It's no secret that Hill has plenty of developing left to do, and he might not be ready to make an impact right away. But Hill has a number of very desirable traits worth developing. He's very quick off of the ball, he plays with good leverage and athleticism, and he plays incredibly hard when on the field. If a team puts the necessary work in with Hill, it could pay off in a big way down the road.
Round 4 (No. 137 overall)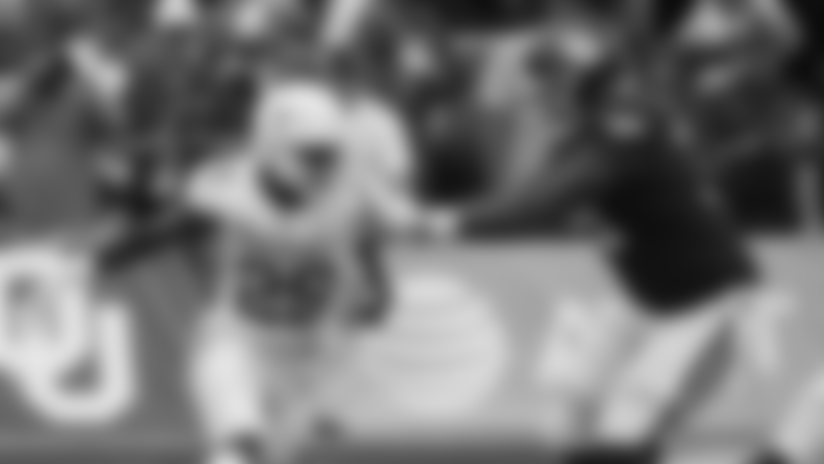 Bobby Evans, OT, Oklahoma (2x)
Blake Cashman, LB, Minnesota
Joe Giles-Harris, LB, Duke
Dennis Davey, OT, South Carolina
Cashman is quite simply one of the most athletic linebackers in this year's draft class, and he will likely be off the board well before this spot. But if he's still around, this would make an already athletic linebacker corps even more so. The 6-foot-1, 237-pound linebacker ran a 4.5-second 40-yard dash and posted a 124-inch broad jump. As a senior team captain, Cashman recorded 104 tackles, 15 tackles for a loss and had a defensive touchdown.
Most likely selection: Evans
Of the two Oklahoma tackles in this draft, Evans is clearly the more undercelebrated. But he, like his former teammate Cody Ford, offers some nice athleticism at the position. It might take Evans a bit of time to get adjusted to the speed of the NFL at the tackle position, but he has nice length, balance, and he is a competent run blocker.
Round 5 (No. 152 overall)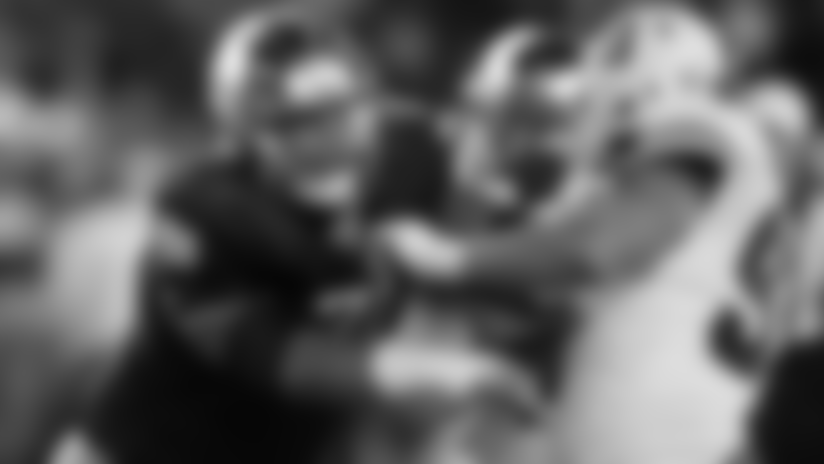 Elijah Holyfield, RB, Georgia
Emeke Egbule, LB, Houston
Dru Samia, OG, Oklahoma
Alex Bars, OG, Notre Dame
Ben Benogu, DE, TCU
Samia was only available at this spot in one mock draft, and he is simply too good to let slip fall any further. Another former Sooner offensive lineman, Samia has the high level of athletic ability needed to play in Oklahoma's offense. The 6-foot-5, 297-pound Samia is powerful while on the move and nasty when attacking opposing defenders.
Most likely selection: Bars
Bars offers a lot of the same qualities Samia does, he's just a little less refined at this point in his development. While at Notre Dame, Bars played all over the offensive line, displaying solid mobility, good hand technique as a pass blocker and really impressive strength and tenacity as a run blocker.
Round 5 (No. 172 overall)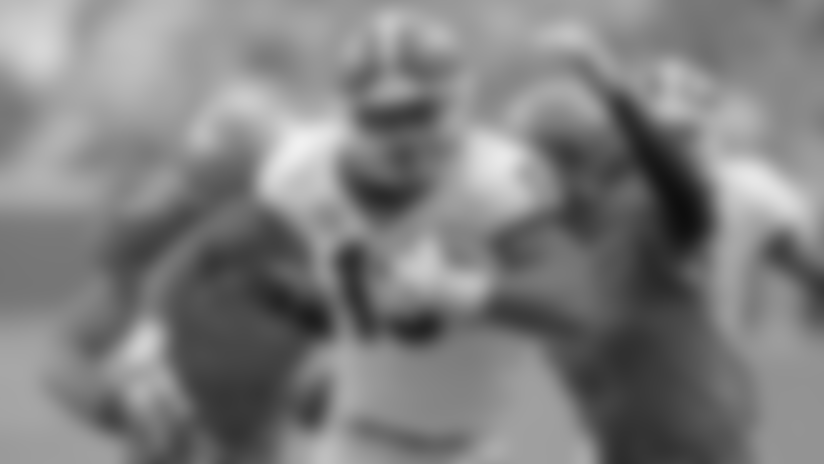 Khari Willis, S, Michigan State (2x)
Sheldrick Redwine, S, Miami (2x)
Elijah Holyfield, RB, Georgia
Redwine and Willis are both closer to a traditional box safety than a centerfielder, but Redwine is a better player in both facets at this point. The Falcons could use safety depth at either position and Redwine offers great run defense, athleticism and length at the position. At 6 feet and 196 pounds, Redwine ran a 4.44-second 40-yard dash and had a 39-inch vertical.
Most likely selection: Holyfield
Despite his well-documented workout struggles leading up to the draft, this feels about where Holyfield should go. If the Falcons decide to add a back on Day 3, Holyfield would be a good choice. The former Georgia back has great vision, power and agility, even if he doesn't have the speed to break away from anyone. What Holyfield displayed at Georgia was the ability to turn 3-yard gains into 8-yard gains and to prevent negative plays.
Round 6 (No. 186 overall)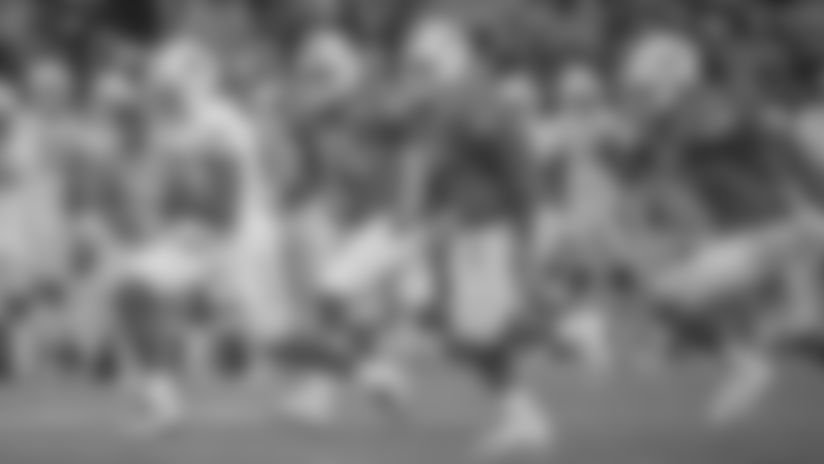 Anthony Ratliff-Williams, WR, North Carolina (3x)
Mecole Hardman, WR, Georgia
Ryan Davis, WR, Auburn
One of the best kick returners in college football during his career at Georgia, Hardman would immediately provide the Falcons with their best returner in years. In his final two seasons, Hardman returned a total of 39 punts for 592 yards and one touchdown, and he returned a total of 34 kickoffs for 858 yards.
Most likely selection: Ratliff-Williams
Ratliff-Williams was also a very good college returner while at North Carolina, it's just that Hardman was better and returned both punts and kickoffs. Available at this spot in every mock draft we ran, Ratliff-Williams would be good value at this spot if he filled the role of kick returner for the Falcons. During his final three seasons with the Tar Heels, Ratliff-Williams returned 69 kickoffs for 1,631 yards and two touchdowns.
Round 7 (No. 230 overall)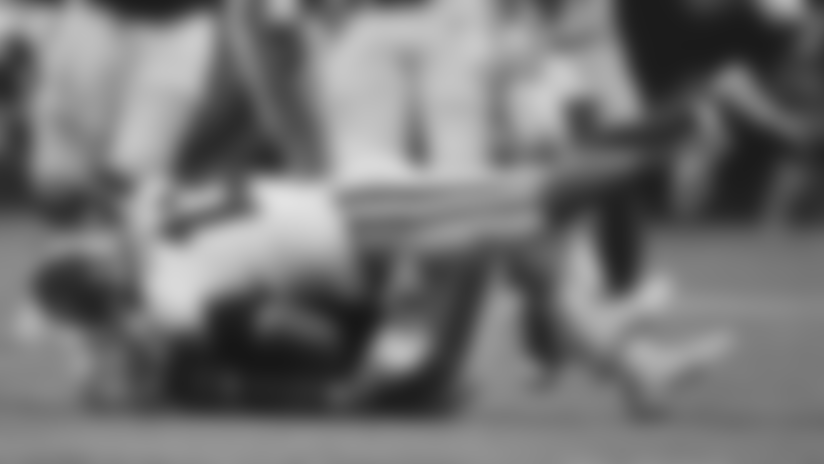 Jonathan Ledbetter, DE, Georgia
Terrill Hanks, LB, New Mexico State
Emeke Egbule, LB, Houston
Elijah Holyfied, RB, Georgia
Kendall Joseph, LB, Clemson
Coming out of New Mexico State, Hanks isn't a known commodity, but he would be a nice seventh-round selection. The 6-foot-2, 235-pound linebacker certainly looks the part of an NFL player, and he was a former safety, which should explain a bit about his athleticism and coverage ability. The Falcons had success with another former college-safety-turned-linebacker when they draft Foye Oluokun in the sixth round last year.
Most likely selection: Ledbetter
This list isn't about pleasing Georgia fans, even though this is the third former Bulldog on this list. Ledbetter would make sense as a final pick for the Falcons, though. Ledbetter, who is 6-foot-3 and 277 pounds, has a tremendous frame to work with and good hand technique. He doesn't offer much as a pass rusher, but Ledbetter could move inside and become a reliable depth piece for a team's rotation.