FLOWERY BRANCH, Ga. – With Deion Jones being placed on injured reserve on Tuesday, the Falcons' defense will now be without two Pro Bowl players for at least eight weeks, according to the league's policy. The Falcons do expect to get Jones back at some point this season.
Keanu Neal suffered a knee injury in an 18-12 loss to the Eagles on Thursday night and was placed on injured reserve on Monday. In that same game, Jones suffered a foot injury. The Falcons linebacker was also placed on injured reserve Tuesday.
Losing these two marquee players is significant for Atlanta (0-1), but injuries are inevitable, and the show must go on for the Falcons. The big question now is, who fills those voids? Because of the way head coach Dan Quinn and Thomas Dimitroff have built this roster, the Falcons are at least in a position to deal with the setbacks.
Although what Neal and Jones bring to the defense is nearly impossible to duplicate because of their unique skillsets, Quinn and his staff have players in place who are capable of stepping in and getting the job done.
Now it's about finding ways to feature the strengths of these players in the defense.
The Falcons' scheme won't change but the way Atlanta matches its opponents' personnel will be different. Neal and Jones are two versatile players who are able to take on a lot of different responsibilities and can play in different sets. Now, the Falcons will have to use more players to fill all of the roles those two players took on.
At strong safety, the Falcons have three options to work with now: Damontae Kazee, Jordan Richards and Keith Tandy.
Kazee has primarily been trained at free safety and nickel, but he plays with the physicality necessary to play strong safety in the Falcons' system. In his second season with the team, Kazee shined on multiple occasions during the preseason. He also made a significant play in the Falcons' first game against the Eagles, putting a big hit on tight end Dallas Goedert that knocked the ball out of his hands, ultimately leading to a Deion Jones interception.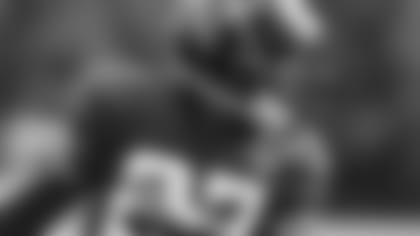 Kazee's biggest strength is his tackling and his ball-hawking ability. Falcons players and coaches have full confidence in what Kazee brings to the unit.
"We have a lot of faith in Kazee," Quinn said. "What he is, what he stands for. You guys have seen, and I have to, he's probably one of the most players that have made the biggest jump from year one to year two. It certainly seems like he's one that's making that jump this year. Not to say that we're not going to miss (Keanu Neal), because we do match him up a lot on tight ends, man to man and backs and blitz him a bit. So how do we feature Kazee. He's got even more coverage stuff than Neal does based on his ability coming out of college as a corner. But our style will look very much similar."
Before the regular season started, the Falcons made a trade with the New England Patriots for Richards. Dimitroff said they had been "honing in" on that No. 2 safety spot for a while and finally made a move to acquire Richards.
That trade for Richards couldn't have been more significant now as he is also someone the Falcons will rely on. A former second-round pick out of Stanford, Richards not only played strong safety for New England, he also played some linebacker – similar to how Neal was used. In three seasons, he started seven games recording 36 tackles, two forced fumbles and one fumble recovery.
"We just felt like there was an opportunity to acquire Jordan that fit in well for us, he's a tough dude that can step up in there and be a strong safety type for us," Dimitroff said of Richards. "He's a smart guy that has good versatility for us. He is a very urgent type of football player for as well."
Tandy, one of the Falcons' most recent acquisitions, previously played six seasons with the Tampa Bay Buccaneers after being drafted in the sixth round of the 2012 NFL Draft. He brings a veteran presence to the group having played in 84 games.
At linebacker, Quinn and defensive coordinator Marquand Manuel could do a few things here to fill Jones' role.
It's likely that Duke Riley will move over from the weakside spot and play inside. That would mean either Foye Oluokun, Kemal Ishmael would fill Riley's spot outside. The Falcons also signed Corey Nelson, who spent the preseason on the Eagles' roster after four seasons with the Denver Broncos. He registered 95 tackles, six pass defenses, one sack and one fumble recovery in his 53 games played.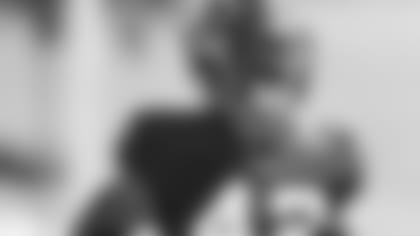 Riley is another player Quinn has said has made a significant jump in his second year. After suffering a significant knee injury in his rookie season, Riley is healthy and playing with confidence. Moving inside won't be something unfamiliar for Riley as he did that on a number of occasions in the preseason.
According to Quinn, one of Riley's biggest strengths is his ability to communicate. At the middle linebacker spot, communication is key because that's the position responsible for ensuring the play call is conveyed to the entire defense.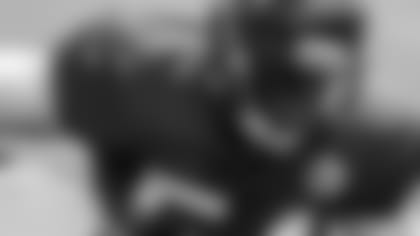 Oluokun, Atlanta's sixth-round draft pick out of Yale in April, looks the part. When he arrived in Atlanta, Dimitroff and Quinn knew they were getting a smart, tough and athletic player – what they have been "amazed" by is his presence.
Dimitroff went as far to say Oluokun seems like he has the presence of a "four-year veteran."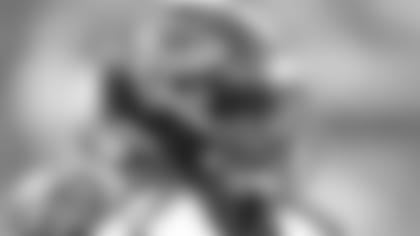 The Falcons' re-signed Ishmael this offseason to ensure they have depth at the linebacker spot. Ishmael has played both linebacker and safety for the Falcons in his four seasons with the team. He knows Atlanta's defensive scheme well and has proved to be a solid fill in player when called upon. He's physical and has a knack for finding the ball – he's recorded five interceptions during his career with the Falcons.
It's worth noting that the Falcons could still make more moves and look outside for help. There's no doubt that they'll consider all of their options at both positions.
While the loss of Jones and Neal is significant, it's not something the Falcons can't overcome.