FLOWERY BRANCH, Ga. -- Falcons offensive coordinator Dave Ragone has noticed something special about how rookie Tyler Allgeier has evolved during his first professional season. The BYU product is always learning, developing and improving as an NFL runner.
"I think through the evaluation process, either in college or free agency there's a certain type of intent, vision, patience," offensive coordinator Dave Ragone said on Dec. 21. "And every carry that Tyler gets, Tyler gets better."
Ragone added: "I think he goes about it the right way. You look again, I think the easiest thing to do is just look at stats and stuff like that and just associate with good or not good or whatever. But the chance to be in the building like we are as coaches with those players and seeing them evolve from when they got here, when we drafted them to where they are today in mid-December, you grow an appreciation for how they go about it as professionals. They're learning how to be a professional and they take the right approach. They're guided by veterans and they're fast learners. So that's all you can ask for from that."
Allgeier ranks third amongst rookie running backs and seventeenth overall in the NFL and leads the Falcons' running back room with 817 yards. He also has two touchdowns. He's played an essential part in establishing the Falcons as the third best rushing attack in the NFL.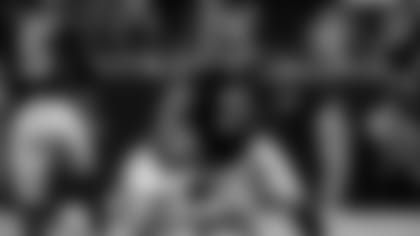 Over the course of this season, Allgeier has talked about being an all-around running back, such as effectively converting on every down, being an efficient pass blocker, and a go-to in the passing game. Allgeier sees his game getting closer to that goal.
"You could say that, but I'm still learning," he said. "The progress going into it, I would say yeah."
In Week 15 against the Saints, Allgeier rushed for a career-high 139 yards on the ground, averaging 8.2 yards per carry and notching one touchdown in a blaring Caesars Superdome.
He converted on six third downs and scored a crucial two-point conversion. His stout, fast and agile running style, almost Marshawn Lynch-like, made it tough for Saints defenders to tackle him.
"He's a tough, physical runner," New Orleans Saints head coach Dennis Allen said after the Falcons and Saints Week 15 game.
And that's what Falcons players and coaches have echoed all season. Allgeier's elusiveness makes it difficult for defenders to tackle him one-on-one in open space.
He credits the Falcons coaching staff in helping to nurture his growth as a running back.
"Taking the coaching and learning from each game like, 'Oh, I could've done this better,' like, just those little details, honing into those details and then making every rep count," Allgeier said. "By taking reps it just comes more natural because it's different watching it on film and then actually being in the game. A lot of people say it's easy but it's a different breed, especially with a lot of details."
Reflecting over the course of the season; patience and acclimating to the speed of the game are two factors Allgeier feels he's made the greatest strides in.
Looking ahead at the last two games of the season against the Arizona Cardinals and Tampa Bay Buccaneers, Allgeier is focused on finishing his rookie campaign on a high note.
"Just keep running hard behind the big boys and protecting the quarterback," Allgeier said. "Just doing what I have been doing, just progressing. Don't like stay the same or kind of fall down. Just keep progressing and I think the rest of the highs will come its way as long as you take it play-by-play."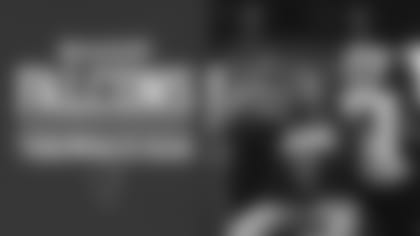 Swaggin' Since 1966
Takin' it back to 1966! Shop the Red Helmet Collection today online or in-store at Atlantic Station.