FLOWERY BRANCH, Ga. – There are no moral victories in the NFL, but that doesn't mean that the box score always tells the full story. The Falcons' 43-37 overtime loss to the Saints stung for players, coaches, and fans alike, however, the dazzling performance put on by the Atlanta's offense should inspire optimism. After an uneven showing in the season opener, the unit has now put together consecutive games scoring 30-plus points and has shown an ability to stress defenses in different ways.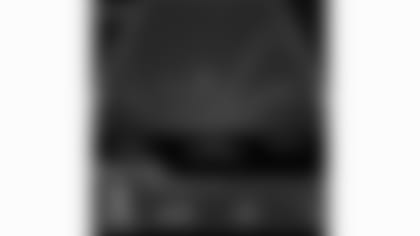 Inside Ryan's pinpoint accuracy vs. the Saints
Falcons quarterback Matt Ryan completed 74 percent of his passes, going 26-of-35 for 374 yards while tying Wade Wilson's franchise record of five touchdown passes in Sunday's game against New Orleans. He distributed the ball to eight different receivers for the second straight game and while he was fairly even in spreading the field, most of the damage was done when attacking the middle and to the right of the hashes. Ryan went 11-of-11 when throwing to his right, including four of his touchdowns and a pair of 20-plus yard throws.
Like Atlanta's Week 2 game against the Panthers, Ryan was locked in when throwing short and intermediate passes – between the line of scrimmage and 20 yards downfield. In total, he connected on 21-of-27 of those throws (77 percent) with two touchdowns. Ryan was perfect on passes between 10 and 20 yards downfield, converting all five of his intermediate pass attempts with one touchdown.
Throughout his career, accuracy on those types of throws has been one of Ryan's greatest strengths. He's completed at least 68 percent of his passes traveling less than 20 yards in each of the past six seasons. In fact, he's only connected on fewer than 64 percent of those throws once since 2008.
How many yards did Ryan's passes travel in the air?
The most striking difference in Sunday's game as compared to the first two games of 2018 was Ryan's success on deep throws. After struggling to convert in the first two games of the season, Ryan hit on three-of-four attempts of more than 20 yards including a pair of touchdowns to receiver Calvin Ridley and a 58-yard bomb to receiver Julio Jones. Deep throws accounted for 151 of Ryan's 374 passing yards, or 40 percent of his yardage. His accuracy on deep throws bumped his yards per attempt (YPA) up a full yard going from 7.4 YPA before the game to 8.5 YPA after.
In the box score Ryan and Ridley only get credit for 18 yards on their first TD connection, but by using the data from the NFL's Next Gen Stats we can see that pass traveled 23-air yards. Their second hookup, that was more of your traditional deep throw. Ridley caught the pass 33 yards downfield before racing 42 yards after the catch for his second touchdown of the day.
Longer throws are generally going to be the lowest percentage pass attempts for any quarterback, but this year he has connected with receivers on six-of-10 passes of 20-plus yards downfield. That includes his two long touchdown throws to Ridley as well as his 58-yard connection with Jones.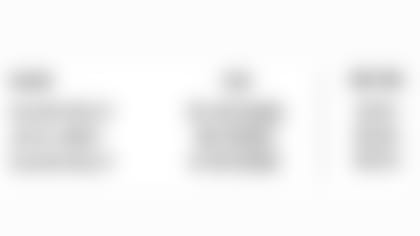 How improbable were those completions?
Stay with me on this one because it's going to sound a little bit like Judgement Day is on the horizon and the machines are about to take over. Next Gen Stats calculates 'Completion Probability' using a machine learning model and AI from Amazon. This takes into account a number of Next Gen metrics, such as air distance, air yards, receiver separation, and distance from sideline to show the passes with the lowest probability of being completed. Ryan completed three passes with a less-than 35 percent completion probability (see the table above), the aforementioned touchdowns passes to Ridley and the 58-yarder to Jones.
Ryan completed 74 percent of his passes on Sunday, which given his 'Improbable Completions', was 8 percent better than his expected completion percentage assigned by Next Gen Stats. Four quarterbacks had better differentials between their actual completion percentage and their expected completion percentage on Sunday, but Ryan averaged roughly 4 more yards in the air than any of those quarterbacks. These stats show the impact of converting shot plays in the NFL.
You probably should have taken the blue pill.
Ridley proves to be most reliable in NFL
Ridley had the best day of his young career against New Orleans, logging 146 yards on seven catches with three touchdowns. The rookie out of Alabama served as a prime example of how offensive coordinator Steve Sarkisian can use the personnel at his disposal in different ways.
In Week 2, Ridley was targeted an average of 10.34 yards downfield and gained 9.6 yards after the catch per reception. The Falcons attacked Carolina by targeting Ridley on shorter routes and letting him run after the catch. In Week 3, Ridley was targeted an average of 20 yards downfield. Among receivers with at least eight targets, that was tied for the second-best targeted air yards average. He also caught 87.5 percent of the passes thrown his way (seven catches on eight targets). Given his average targeted air yards and his catch percentage, Ridley was the most reliable downfield target in the NFL last week.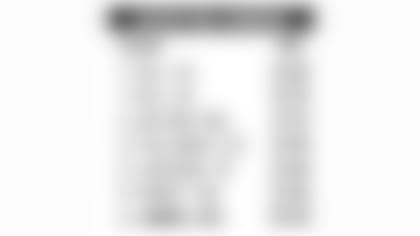 They call him Jet Jones for a reason, folks
Julio Jones was the third-fastest ball carrier of the week. He reached a top speed of 21.33 mph on his 58-yard reception against the Saints, posting the seventh-highest speed in the league this year. Jones bested rookie wideout and fellow Alabama alum Calvin Ridley who clocked in at 20.9 mph on his 75-yard touchdown reception.