Pete Prisco, CBSSports.com
Analysis: He is a can't-miss prospect. He is a mismatch nightmare. Great pick.
Danny Kelly, TheRinger.com
Analysis: The Falcons had a tough choice here: Invest in the long-term future and draft a quarterback, or go for the gusto in 2021 and give soon-to-be-36-year-old signal-caller Matt Ryan another talented pass-catching weapon. They went with the latter, and I love it. Pitts is a rare prospect and my top non-quarterback in the class. Drop him next to Julio Jones and Calvin Ridley, and the former Gators tight end should make Atlanta's offense under new head coach and play-caller Arthur Smith a damn scary one.
Vinnie Iyer, Sporting News
Analysis: The Falcons stuck with their guns to help Matt Ryan and landed a unique dynamic pass-catcher to complement Julio Jones (assuming he's not traded) and Calvin Ridley. New offensive-minded coach Arthur Smith featured athletic tight ends well with the Titans and will turn Pitts into an immediate-impact intermediate target all the way through the red zone, where he dominated for the Gators. Pitts makes it difficult to handle Atlanta's passing game in every situation.
Chad Reuter, NFL.com
Analysis: There was a lot of talk about the Falcons taking a quarterback here, but in the end, the team decided to add the best non-quarterback in the draft. Pitts is a tight end, receiver, and H-back all in one. Line him up with his hand down, in the slot, or outside -- wherever the play call and opponents' coverage dictates.
Rob Rang, FoxSports.com
Analysis: In today's era of moveable chess pieces, Pitts is a human checkmate. The Florida star boasts an All-Pro-caliber combination of size, speed and a ridiculous catch radius that makes him virtually unguardable. Pitts defies a positional designation, possessing the ability to line up as a traditional tight end, on the move, in the slot or even outside. His addition should add years to the careers of both Matt Ryan and Julio Jones and immediately giving Atlanta the offensive juggernaut to jump back into playoff contention one year after finishing an abysmal 4-12.
Eric Edholm, Yahoo! Sports
Analysis: A grand slam. No matter what Julio Jones' fate is, the Falcons are adding a rare weapon in Pitts, who is just scratching the surface of his potential at age 20 (he turns 21 this fall). New head coach Arthur Smith is a former TE coach, and he elevated the position in Tennessee as offensive coordinator there. With Pitts, Calvin Ridley and Hayden Hurst, the options are pretty exciting for Smith and QB Matt Ryan.
Luke Easterling, USA Today
Analysis: The Falcons still owe Matt Ryan too much money to take a quarterback here, and if they weren't able to trade down, this was the pick that always made the most sense. Pitts is the best prospect in this class not named Trevor Lawrence, and his rare combination of size and athleticism will make him a matchup nightmare for opposing defenses at the next level.
PFF Staff, Pro Football Focus 
Analysis: The Falcons take the best non-quarterback in the draft with their selection of Florida tight end Kyle Pitts. He is going to be faster than any linebacker or safety and bigger than any cornerback. He enters the NFL as already one of the biggest matchup nightmares for a defense. His 96.1 receiving grade, 0% drop rate and above-average run-blocking grade in 2020 make him one of the best all-around pass-catchers we've seen in a while.
Sheil Kapadia, The Athletic
Analysis: Pitts has a high bar to clear to justify being picked so high, but his realistic best-case scenario is a blend of Darren Waller, Jimmy Graham, and Travis Kelce. Given that he's only 20 years old, it's reasonable to think Pitts has plenty of room to grow. We'll find out whether the Falcons had opportunities to trade back. If they did, that's something they should have strongly considered. But if there weren't attractive offers, taking Pitts is justifiable. With Arthur Smith calling plays and Matt Ryan returning, the Falcons are positioned to field a top-five offense in 2020.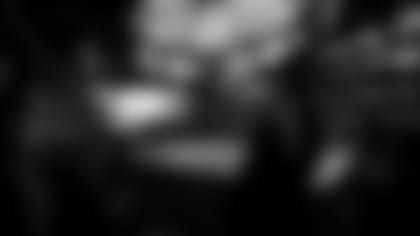 2021 Atlanta Falcons Tickets
Click below to learn more about 2021 Season Tickets and find your seat today!