The Atlanta Falcons revealed their initial 53-man roster of the season on Saturday, releasing 25 players to reach the league requirement.
By no means are the Falcons finished tinkering with their roster, and there will continue to be moves made throughout the 2020 season. The team will also announce its practice squad on Sunday, which can now be comprised of 16 players.
In the aftermath of the Falcons shrinking their roster down to 53 players, atlantafalcons.com writers Matt Tabeek, Kelsey Conway and Will McFadden share their reactions.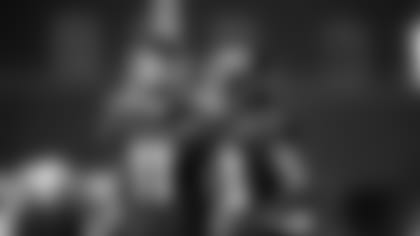 What is the most talented position group on the Falcons' 53-man roster?
Kelsey Conway: I know this might surprise you both, but I'm going to go with the offensive line. When I put together the position-by-position breakdown, I just kept going back to the fact that the Falcons have four of five starters returning on the offensive line. Outside of wide receiver and safety, those are really the only other position groups that have all of starters from last year returning. For example, Foye Oluokun starting at linebacker is significant. Same with A.J. Terrell starting at cornerback. You hope these guys will succeed in their roles, but it's worth noting that the offensive and defensive line have majority of their starters returning and even an upgrade at the defensive end spot. You could say wide receiver here as well of course with Julio Jones and Calvin Ridley.
Will McFadden: Woah, Kelsey Conway coming in off the top rope! I respect the take, but I'm going to go with the group led by Julio Jones and Calvin Ridley. The Falcons don't just have what could turn out to be one of the best receiving duos in the league, they've got some players behind Jones and Ridley that I'm very excited to see on the field in 2020. What Russell Gage did as the team's No. 3 receiver following Mohamed Sanu's trade set him up to have the inside track for the slot role this fall, and he did nothing in camp to diminish the optimism for him taking over that job. Two of my favorite players to watch in camp were Olamide Zaccheaus and Christian Blake, who each had memorable moments in their first seasons of game action. Zaccheaus looked consistent and polished throughout training camp, while Blake looks stronger and much more confident as a route-runner.
Matt Tabeek: I'm hitching my wagon to the Falcons wide receivers group and will sleep comfortably doing so. Two of them – Julio Jones and Calvin Ridley – comprise the best duo in the league right now. And Russell Gage has really improved over the last two seasons. If Gage and Christian Blake – another guy who possesses all of the physical tools to be successful – can continue to take advantage of their opportunities and earn Matt Ryan's trust, even more good things will happen for them.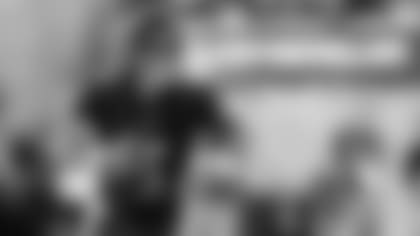 When looking at the final makeup of all 10 position groups, which group surprises you the most?
Conway: Wide receiver. I thought Chris Rowland might get the final spot, but clearly the Falcons are comfortable with what they've seen from Brandon Powell over the last year. Other than that, the roster shaped up to be pretty much what I thought it would be. And that's a good thing, because that means the Falcons enter the season with not many questions about the 53-man roster.
McFadden: To be completely honest, there's not really a group that I expected to look much different. I will say, however, that I'm a little curious about the decision to part ways with Kurt Benkert. In a normal year, that's a move that makes sense and something the Falcons typically do - hold the third quarterback on the practice squad. They may intend to bring back Benkert, but given that we're in the midst of a pandemic, I thought they may keep three quarterbacks on the active roster to prevent any chance that they lose someone like Benkert, who knows the scheme, the personnel and, to me at least, has shown growth during his time in Atlanta.
Tabeek: I'm going to stay on the receivers here, believe it or not. In case you've missed it the last two years, I've tried to predict the Falcons roster ahead of cutdowns. This year, I got 50 of the 53 players right, but the one position group I somewhat misread was the back end of the receivers – specifically, those final two spots. Now, am I really surprised the Falcons parted ways with Laquon Treadwell? No. And am I shocked that they went with Brandon Powell over undrafted free agent Chris Rowland? Again, no. That said, of the 10 position groups, I think that's the one group that surprised me the most. As I noted in my column, I wouldn't be surprised if there are more changes to this group, additions, subtractions, practice squad moves. Why? For starters, there are already some surprising names available. Check out my column for the list.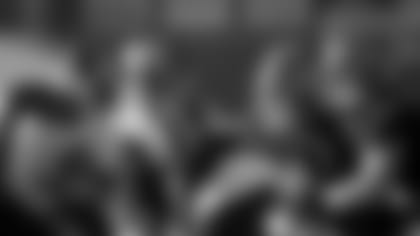 On paper, how does this Falcons team compare to the one entering the 2019 season?
Conway: Deeper and more talented at several key positions like cornerback and offensive line. The Falcons are healthy (crossing my fingers it stays that way) but injuries happen and as we've seen in the last few years, having depth is essential to being able to have success. I feel much better about the cornerbacks than I did at this time last year. I also like that Matt Gono has experience playing tackle and guard so if he's called upon to step up at either position, he's got experience working at both positions last season and throughout camp. The Falcons have what they need to be successful this year, there's no doubt about it.
McFadden: When this question was posed following the Falcons' offseason moves, I was skeptical about how much the team had improved its personnel. It's hard to overcome losing the number of starting veteran players that they did this offseason, but I've since come around. When I look at the totality of how the Falcons have re-shaped their roster, I believe they have redistributed their depth more evenly and managed to acquire some more veteran talent. It also helped to see players like A.J. Terrell, Matt Hennessy and Mykal Walker in camp, who look like they are ready to contribute right away. Todd Gurley is another player whose performance in camp makes me feel a bit more optimistic than I previously had been. The biggest factor, though, may be the coaching jobs Raheem Morris and his defensive assistants have done. It's a defense that looks much more in sync, confident and capable. That may prove to be the biggest difference at the start of the year.
Tabeek: I wrote this in our most recent writers' roundtable, but I believe the Falcons upgraded a number of positions – tight end, running back, defensive end, cornerback – except one, linebacker. In short, I think they're better than in 2019. I also wrote a column about the Falcons offseason and what I think it all means back in early August. Even if the roster is better, does that mean the Falcons will contend for an NFC South title and make a deep push into the postseason? The short answer is no, it does not. While I'm taking a wait-and-see approach with this team, I do think they are good enough to make the playoffs and make a deep push into the postseason. To do that they'll need to live up to that potential, stay healthy, get some breaks, get to the opposing quarterback more and, by all means, protect Matt Ryan better.
The Falcons' 2020 roster is constantly evolving and we've amassed all the players in one gallery that will be updated throughout the year.