The Falcons have wrapped up AT&T Atlanta Falcons Training Camp, and they will hold one final team scrimmage on Thursday before making roster cuts over the weekend.
This team will look vastly different when Week 1 begins on Monday than it does heading into the weekend, so atlantafalcons.com writers Matt Tabeek, Kelsey Conway and Will McFadden gathered to share their takeaways from camp, predictions for roster cuts and overall feeling of the Falcons heading into the 2020 season.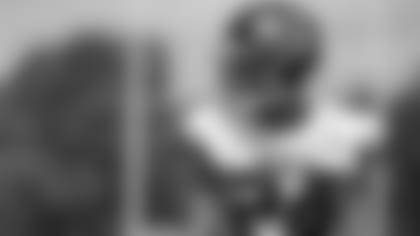 What was your one big-picture takeaway from training camp?
Matt Tabeek: That the Falcons knew what they were doing when they picked A.J. Terrell in the first round. The former Clemson star has been the talk of camp. The 16th-overall pick in April's draft has been a playmaker back there in the secondary breaking up passes and picking off balls – doing all of the things you'd like to see from your top pick. Will it continue the regular season? We're about to find out, but right now the Falcons have to feel really good about Terrell starting in Week 1. That, to me, has been the biggest story of camp. And, frankly, if Terrell looked shaky back there, the vibe surrounding this team would be completely different.
Kelsey Conway: That the team finished training camp healthy (Yes, I'm knocking on wood) but it's really the most important thing to me at this point. A few teams suffered injuries to key players who they won't have for the season and that's a tough place to be in. The Falcons are healthy and ready to roll. Julio Jones being able to participate in a full training camp is something that hasn't happened the last few years. There's not one starter who's missed significant practice time. That's really the biggest takeaway for me at this point.
Will McFadden: We won't know about the physical part of Dan Quinn's defensive philosophy until the season starts, but the Falcons' defense at least looked plenty fast throughout training camp. Many players, including Keanu Neal and Takk McKinley, showed up to camp at a lower weight than they've previously played, and the speed on all three levels of the unit was apparent. I also suspect that greater continuity between the members of the defense and a better understanding of what Raheem Morris is asking of them has allowed them to play more freely and utilize their athletic abilities to their fullest extent.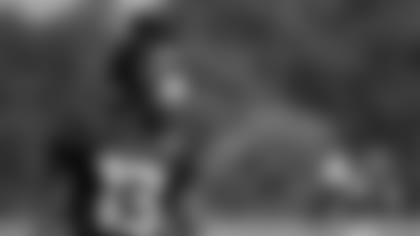 If the Falcons have a surprise roster cut, which position do you believe it will come from?
Tabeek: I really don't anticipate any surprise cuts at this point. If Kurt Benkert had outperformed Matt Schaub throughout camp, maybe I'd go there. But he hasn't. Schaub, in fact, looked pretty good during the scrimmage at Mercedes-Benz Stadium, especially when he connected with Juwan Green for a 74-yard touchdown. I guess, if not there, then maybe along the defensive line or at receiver. If you've been following my roster predictions, I've projected a few already.
Conway: Running back. I could see the Falcons only keeping three running backs and use those extra roster spots on another position. With an expanded practice squad, they could keep one running back who was on the roster last year on the practice squad. I know they Falcons like the variety and depth at the position with Todd Gurley, Ito Smith, Brian Hill and Qadree Ollison, but I wouldn't be shocked if not all make the 53-man roster.
McFadden: When I think of what constitutes a surprise cut, it probably needs to be somebody that at least a good portion of the fan base is aware of. We spoke about the receiver depth heading into training camp, and that depth was on display with younger players like Christian Blake, Olamide Zaccheaus, Brandon Powell, Devin Gray and Juwan Green making plays on the field. This will be a hard group to choose from, given that there are likely only a couple of spots available. It wouldn't surprise me to see one of the younger guys I just mentioned get the nod over someone like Laquon Treadwell.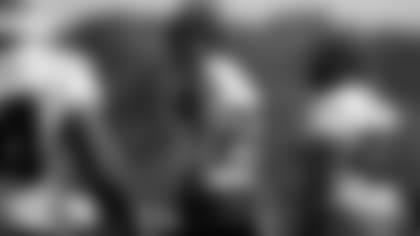 Which position group are you most intrigued by as it pertains to roster cuts?
Tabeek: The defensive line. I could see the Falcons keeping as few as eight defensive tackles and edge rushers or as many as 10 players in that group.
Conway: Safety. I'm interested to see how many safeties the Falcons keep. Outside of Keanu Neal, Damontae Kazee, Jaylinn Hawkins and Ricardo Allen, I'm curious to see who the Falcons keep and how many. I'd guess they keep six safeties knowing depth at this position is important, but really interested to see who makes the cut here.
McFadden: Seems like it's a clean sweep for the defense. I'm picking cornerback, because I'm curious to see if the Falcons opt for more veteran depth with a player like Josh Hawkins or if they choose to add more upside with some of the younger corners who have had good moments out on the field.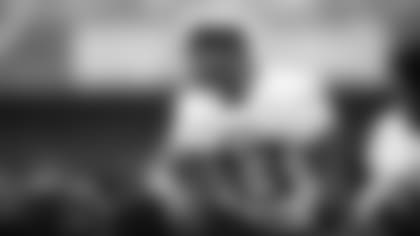 Is there a non-starter who fans should be excited about entering the 2020 season?
Tabeek: Well, in the last roundtable forum, I picked rookie linebacker Mykal Walker as one of the other rookies who has stood out to me. I still feel strong about him. The Fresno State product is always around the ball and makes plays. Most readers who follow me in Straight from the Beek or who read my Beek's Bits know much I love playmakers. If Walker is on the field and there's a pass picked off, a tipped ball, or a fumble, there's a good chance he's in the middle of it somehow. That's really good news for the turnover-challenged Falcons and their fourth-round pick. As a dark horse pick, I'll go with tight end Jaeden Graham. His opportunities will be limited with Hayden Hurst in front of him, but I think the kid from Yale is only going to get better.
Conway: John Cominsky. Coach Dan Quinn and defensive tackle Grady Jarrett have had high praise for Cominsky and based off what I've seen in training camp, I think he's going to get more playing time this year. Quinn said he looks like a different player this year and I'm interested to see how it translates on the field.
McFadden: I've been a big fan of what Ito Smith brings to the Falcons offense, which I say only to add more meaning to my next statement: Brian Hill is the player who changed my opinion of him the most. I couldn't help but notice every time he broke off a big run around the edge or found a small seam in the offensive line and got up to full speed in a blink. He's come so far as a player since the Falcons drafted him in 2017, and I wouldn't be surprised if he has carved out a nice role for this offense. We know the Falcons want to utilize all of their backs, and each has something to offer, but I'll perk up a bit more when Hill is on the field.
How do you feel about the Falcons entering the season, and how much stock do you put into that feeling?
Tabeek: This is the season of hope. Every team is undefeated right now. Everyone likes their draft picks (for the most part), their free agents and feels good about the coaching changes. Everyone feels good about their chances, right? While the Falcons ended up losing or parting ways with a number of key players, including Austin Hooper, Desmond Trufant, Devonta Freeman, Vic Beasley and De'Vondre Campbell, I believe they upgraded every single one of those positions – tight end, running back, defensive end, cornerback – except one, linebacker. I wrote a column about the Falcons offseason and what I think it all means back in early August. You can read the entire column here. Even if the roster is better, does that mean the Falcons will contend for an NFC South title and make a deep push into the postseason? The short answer is no, it does not. I'm taking a wait-and-see approach with this team.
Conway: Like I said earlier, I really like how healthy the team is entering the season. I try to keep the expectations low during training camp because there's no tackling. Anyone can look good running around in shorts with a helmet on. But on the other end of it, the defense looks to be communicating at a really high level and that's a good sign. I also like what I've seen from the offensive line in terms of cohesion. I really think that group will be much improved this season and that could be significant. I also like what I've seen from A.J. Terrell and Darqueze Dennard in the secondary, I think they've elevated the group.
McFadden: I feel better about this team than I did at the same point last year, and that feeling is just a tick below how I felt entering 2018. It's really tough to tell how valid that feeling is, however, because we have no point of comparison. We just haven't seen them take on any other teams. The defense has been impressive, but I've had similar feelings about every offseason. What could make this year actually different, and it's what Kelsey has touched on, is that the group appears fresh and healthy heading into Week 1. On top of that, I do think this is a deeper team than it has been in quite some time, which should help them if any adjustments are needed. For all that we think we know now, however, Week 1 will tell us so much more.