NEW ORLEANS -- The Falcons come out of the bye week in relatively good shape as they face the Saints in New Orleans.
The news of the day is - of course - Desmond Ridder getting his first official start. The Falcons placed former QB1 Marcus Mariota on injured reserve this week with a knee injury. However, Arthur Smith was adamant in every press conference throughout the week that the decision to start Ridder was based in performance, not in necessity because of Mariota's injury. The Falcons made the decision to start Ridder prior to Mariota's knee injury coming to light.
Atlanta picked up former Tennessee practice squad quarterback Logan Woodside to be Ridder's backup in the absence of Mariota.
Outside of all of these developments at quarterback, though, the Falcons enter into their Week 15 contest against their NFC South rival with a good status of health.
Left guard Elijah Wilkinson has been activated off injured reserve, and he should return to the starting offensive line. The Falcons offensive line will be at full strength as Ridder steps into the pocket.
On defense, Arnold Ebiketie - who missed the Falcons Week 13 loss to the Steelers with a forearm injury - also returns to the outside linebacker rotation.
For these reasons, Atlanta's inactives list is without any significant updates as Ridder makes his first NFL start.
Here is the full list of Falcons inactives: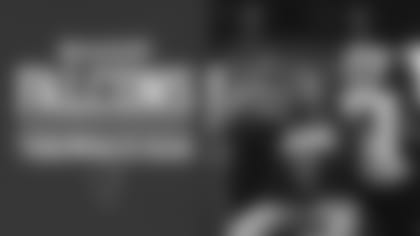 Swaggin' Since 1966
Takin' it back to 1966! Shop the Red Helmet Collection today online or in-store at Atlantic Station.
Send Our Squad To The Pro Bowl
Vote now to send your favorite Falcons' players to the 2023 Pro Bowl!