FLOWERY BRANCH – Today's Early Bird Report includes the Falcons getting ready to start camp with Julio Jones in the fold as well as Dan Quinn's reason for ease among the uncertainty as well as Jameis Winston's first public comments since receiving a three-game suspension.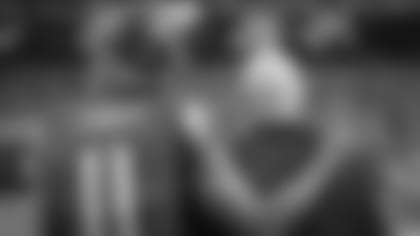 Pop quiz: Is a team better with or without Julio Jones? That's a question that is so easy to answer it's not even worth answering (but it's 100 percent with Julio Jones). The Falcons will have Jones with them on the field when they hold their first training camp practice on Friday morning which is decidedly better than the alternative.
"The franchise can't wait to atone for the 28-3 collapse in Super Bowl LI and last season's short-coming," Ledbetter writes. "Now, with Jones back on board, they are legitimate title contenders for Super Bowl LIII, which will be played on Feb. 3 at Mercedes-Benz Stadium.
"The team's star wide receiver, happy with a $3 million adjustment to his contract, reported for training camp on Thursday." 
Atlanta will hold its first training camp practice at 9:20 a.m. ET Friday morning, which will be open to the public.
Here are some other articles for Falcons fans to check out today:
ESPN: Quinn says he knew Jones would report to camp
During the press conference, Falcons head coach Dan Quinn explained that he wasn't too worried about the reports of Jones' intentions regarding training camp. Why? Well, as ESPN's Vaugh McClure notes in his piece from the event, Quinn has known Jones would be attending for a little while.
"I probably didn't feel the same stress that you and the fan base had," Quinn said. "I know there were some reports out regarding him not coming. ... I've known he was coming to camp for a while. And that's part of good communication, player to coaches. It wasn't necessarily where I was not expecting him to be here."
NFL.com: Jameis Winston asks fans to 'continue to support me'
Tampa Bay Buccaneers quarterback Jameis Winston addressed the media for the first time since he received a three-game suspension from the NFL for violating the league's personal-conduct policy. According to a report by NFL.com's Kevin Patra, Winston acknowledged that he let many people, including himself, down because of his actions.
"I understand they're disappointed; I'm disappointed," Winston said, according to Patra. "I should have never put myself in that situation," he said. "I tell the fans to continue to support this team, continue to support me because I've been here. My main goal as a leader is to be a huge advocate in the community and I've done that and I want to continue to do that."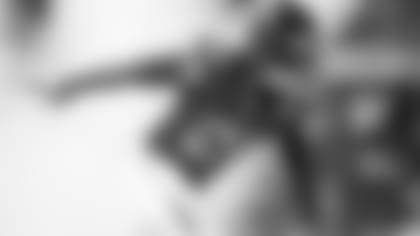 Pro Football Focus: The NFL's top 15 cornerbacks heading into 2018
Heading into the 2018 season, Pro Football Focus is ranking position groups and players. Recently, they ranked the 15 best cornerbacks in the NFL heading into the fall and Falcons cornerback Desmond Trufant made the cut. Appearing at No. 14 on their list, Trufant is sandwiched between Marcus Peters and Xavier Rhodes, a testament to his continued high level of play.
"Injuries seemed to slow him down in 2016, but Trufant was back to the level we saw from him earlier in his career last year," PFF's Gordon McGuinness writes. "He has allowed just 57.9 percent of the throws into his coverage to be caught since entering the league in 2013 and while he hasn't created many turnovers, with just nine interceptions through five seasons including the playoffs, he has racked up 42 pass breakups, with 10 of those coming in 2017."