FLOWERY BRANCH, Ga. – Dan Quinn made it abundantly clear that as seasons change, so do the teams – the chemistry, the experience, and so on.
And this 2018 version of the Atlanta Falcons is one that the head coach is clearly ready to see take form once training camp officially kicks off Friday morning.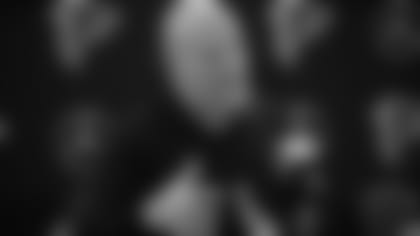 "Each team is different, each year is different, our messaging stays consistent but it's not always with the same words," Quinn said on the eve of his fourth camp here as coach. "There are 30 rookies here who are going through their first training camp and I'm excited to see where those guys are at."
But as Quinn looked forward, talking about the composition of this year's team, the position battles expected to take place and his eagerness to see how the veterans and young players will mesh during camp, he was asked about 2017 – specifically if there was one area or reason why the Falcons fell short of their ultimate goal.
Quinn acknowledged that there was actually more than one: turnover ratio and overall consistency.
"We finished in the minus in turnover ratio and that's hard to do and play really good football," Quinn said. "So that's not just one side of the ball turning it over, it's the whole thing. The defense creating the takeaways and giving the ball to the offense for more opportunities to go. When you're in like the double-digits – in plus-10, plus-11 – you're having a pretty good year. When you're in the minus or right around zero or one, man, you're as average as can be."
The Falcons finished the year at minus-2 in turnover ratio.
"You can imagine the amount of conversations we had being better and more consistent in that way," Quinn said.
Quinn also said there was a lot of discussion this past offseason about finding ways to get better in areas like scoring offense, scoring defense and in the red zone. And he found or concluded that in order for the Falcons to perform better in 2018 they need to be more consistent.
"Consistency is a hard thing to measure," Quinn said. "It's not like it's done overnight. That's the hard part about consistency. It's a sexy word to talk about, but it takes a while to prove that, 'hey, this guy is doing it day after day after day.'
"I think that at the end of camp I'm hopeful that the message regarding the ball and how consistent these guys can get – I think that will go a long way in us having a good camp."