If you're reading this dueling 53-man roster projection, it probably means you've already read Part I, which was Tori sharing her offensive picks to make the cut and Scott arguing with her. If you haven't read it, click here.
For Part II, Tori and Scott switch things up, with Scott making his picks for the defense and specialists and Tori giving her rebuttal.
You already know the format. So, let's get into it.
Defensive line (5)
Scott's picks: Grady Jarrett, Marlon Davidson, Ta'Quon Graham, Anthony Rush, Derrick Tangelo
Tori's rebuttal: This makes sense to me, but for what it's worth I don't know the extent of Davidson's injury. He hasn't practiced since last week and he did not travel to Detroit. He still wasn't practicing on Sunday, and there's been no word on his status or when he will return. Though, Arthur Smith did say on Sunday that he didn't feel like any of the current injuries would hinder a player come the regular season, the extent of Davidson's injury gives me pause. Is it a large enough pause for me to not put him on the 53-man? Absolutely not. But if it is an injury that's more significant that we think and it lingers? I believe Nick Thurman is a guy to keep in the back of your mind.
Outside linebackers (5)
Scott's picks: Lorenzo Carter, Arnold Ebiketie, DeAngelo Malone, Ade Ogundeji, Quinton Bell
Tori's rebuttal: Originally I was not going to carry five edge rushers. If this is two weeks ago, I am only carrying four so I can carry one more offensive lineman. But I actually like that you added Bell in here because I think he's had a good camp. I would argue he's looked better than Malone at times, but I realize there's no way you don't include Malone in the 53-man. He's a third-round pick, after all. So, I get it: You carry five to reward Bell and keep Malone.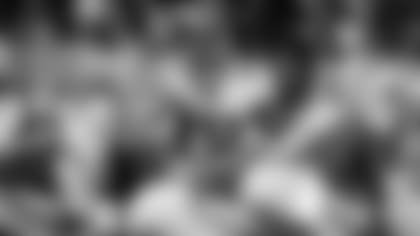 Inside linebackers (4)
Scott's picks: Rashaan Evans, Troy Andersen, Mykal Walker, Nick Kwiatkoski
Tori's rebuttal: Scott, I think you are brave for not putting your camp crush - Nathan Landman - on the 53-man. However, I think you're even braver for not putting Deion Jones here. I feel like I need to know your explanation for this. Are you trading Jones? Or keeping him on PUP? Either way, I think I agree with you that these are the four you carry into Week 1.
I don't know what the future holds for Jones, but we just haven't seen him through camp. We've seen these four and how they operate within the position, and within the defense as a whole. Walker calls the defense. Are you really going to push him down the depth chart upon Jones' return? I wouldn't. So, what does that mean for Jones? We just don't know yet.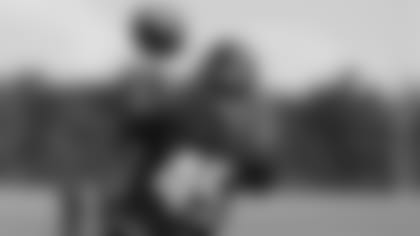 Cornerback (6)
Scott's picks: Isaiah Oliver, A.J. Terrell, Casey Hayward, Darren Hall, Mike Ford, Dee Alford
Tori's rebuttal: This is the first pick that I don't think I agree with. I know Alford had one of the best plays of the preseason game, but I can't get Cornell Armstrong out of my head. When it comes to who had the better camp overall, I lean towards Armstrong. In saying that, I do believe it to be these two fighting for that last cornerback spot. And who knows? Maybe I'll change my mind after the New York trip, but right now I am not ready to cross Armstrong off just yet.
Safeties (4)
Scott's picks: Erik Harris, Dean Marlowe, Jaylinn Hawkins, Richie Grant
Tori's rebuttal: I have absolutely no qualms about this group. To be honest, it's the one position group I don't think I've ever questioned. From the first day of camp to now, Hawkins and Grant have been your starters, and Harris and Marlowe are your reserves. Sure, Hawkins didn't travel to Detroit, but that doesn't change a thing in my mind. This is as straight-forward as it comes.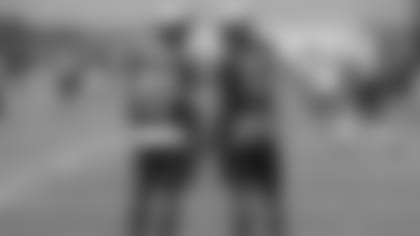 Specialists (3)
Scott's picks: Younghoe Koo, Liam McCullough, Bradley Pinion
Tori's rebuttal: What? You actually thought I would have a rebuttal to this? Joke's on you: I don't.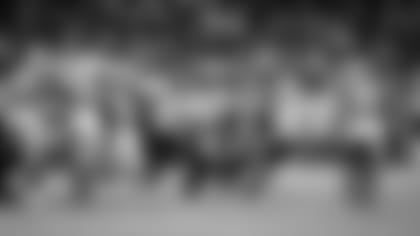 Interested in Falcons tickets?
Join us in 2022 for 9 Regular Season home games! Let us help you find the seats and benefits that interest you!