Everybody does a 53-man projection these days. Ours, however, comes with a twist.
One that exposes Tori and I (This is Scott, btw. And, hi.) to some good-natured, well-meaning flak from the other person.
One of us makes the projection, the other dissects it. Tori picked the offense this time and I made some (in my opinion) witty comments about her selections. I picked the defense, which you'll see later on Monday, and she offers a rebuttal. And, yes, we compared notes to make sure we ended up with 53.
Got the format? Good. Let's get right to Tori's offensive picks and my responses to them.
Tori's picks: Marcus Mariota, Desmond Ridder
Scott's rebuttal: The Falcons have the luxury of saving a roster spot by carrying just two quarterbacks while also have the luxury of a third quarterback, with a certain tight end who can sling it. Feleipe Franks filling multiple roles makes him valuable to a few position groups, including this one.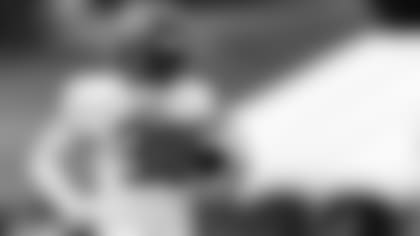 Tori's picks: Cordarrelle Patterson, Damien Williams, Tyler Allgeier, Qadree Ollison, Avery Williams
Scott's rebuttal: I'll just come out and say it: Tori has one too many in this position group. I know she'll argue that Avery Williams fits here but is primarily a return man, but I just have a tough time seeing how four backs (plus Williams) all get carries. I know Ollison has looked better in this camp – he talked about working on his short-area quickness this offseason – and has improved as a pass protector. I'm just not sure where his carries will come from. If one of these guys will be inactive each week, couldn't we just fortify another position group? I think Patterson, Williams and Allgeier are locks. That leaves Ollison as a really tough cut in my book.
P.S. I feel like I'll get a text message the second she reads this explaining why, in the nicest possible way, I'm an idiot. Given that she's rarely wrong, I'm sure I'll deserve it. And I know my wife will agree.
Scott's rebuttal: Smith is a core special teams player and a quality fullback working in an offense that calls for one on occasion. He's a solid locker-room presence and an asset to the team in ways that don't show up on the stat sheet.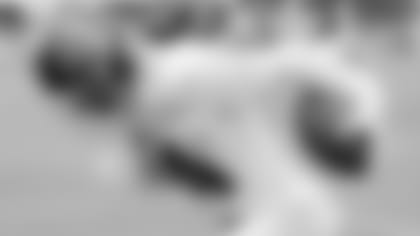 Tori's picks: Drake London, Olamide Zaccheaus, Bryan Edwards, KhaDarel Hodge, Damiere Byrd
Scott's rebuttal: I really, really, really like how KhaDarel Hodge plays football. And I really, really, really like that Tori included KhaDarel Hodge on this roster projection. He has earned a spot with a solid training camp, where he frequently works with the first team.
The fifth receiver spot could go to a ton of guys and I agree that Damiere Byrd's speed would be an asset to this group. Auden Tate's an odd man out here. So is fan favorite Frank Darby, who has improved since his rookie year. Geronimo Allison is in the mix as well. He might be my No. 5 guy right now, but it's a tough call. I also think it's a bit up in the air at this point, but Byrd adds a different dimension that could help the offense as a whole. Will someone else create separation here? Time will tell.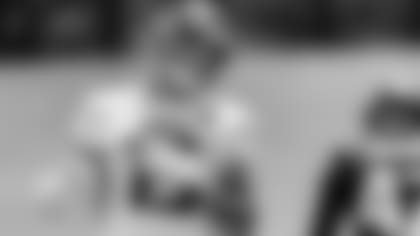 Tori's picks: Kyle Pitts, Anthony Firkser, Parker Hesse, Feleipe Franks
Scott's rebuttal: Don't see John FitzPatrick in this group, which is a bit surprising for a few reasons. Letting a draft pick go is a tough move, even someone selected late. And Tori left a fellow Georgia Bulldog off. She might have a mob from Athens grabbing pitchforks and heading down the road for a word. That said, I understand the logic of the four tight ends chosen here.
Pitts is a mortal lock. Firkser has the experience and Hesse is valuable as heck as a blocker with some pass-catching ability. And, as we discussed earlier Franks has really carved out a unique role for himself as tight end and break-glass-in-case-of-emergency quarterback.
But, even if we're just talking about Franks as a tight end, he has been really good relative to how green he is at the position. The guy is 6-foot-6, 228 pounds and can run. He's athletic and talented and deserves a spot. Maybe FitzPatrick can develop on the practice squad and be ready for a bigger role down the road. Or maybe he'll crank it up and claim a roster spot. There's plenty of time to do all that.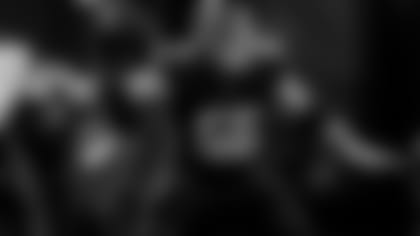 Tori's picks: Jake Matthews, Elijah Wilkinson, Matt Hennessy, Drew Dalman, Chris Lindstrom, Kaleb McGary, Jalen Mayfield, Germain Ifedi, Colby Gossett
Scott's rebuttal: I don't take issue with this group, which is far deeper than it was a year ago. Colby Gossett might be a surprise, but he has been pretty good as a reserve guard. The one eyebrow raising omission here, is another draft pick. And another Bulldog, no less. Justin Shaffer would be a tough cut, and Tori agrees with me. I know because I asked her two minutes before writing this section.
You know who she blames for that? Me. I texted her my defensive picks and I stole an extra spot for a fifth edge rusher in Quinton Bell. Last year they only took four. That meant she had to come in light on offensive linemen. They could well carry 10 and keep Shaffer up and only go with four edge rushers. And maybe she'll be right (again) and that's how the initial roster will look. 2022 Season Tickets Now Available!
Our Longest & Most Flexible Ticket Payments
Instant Member Benefit Access
Best Available Seat Locations